One of the best things about our MDS experience thus far is seeing how the local community has taken ownership of the project.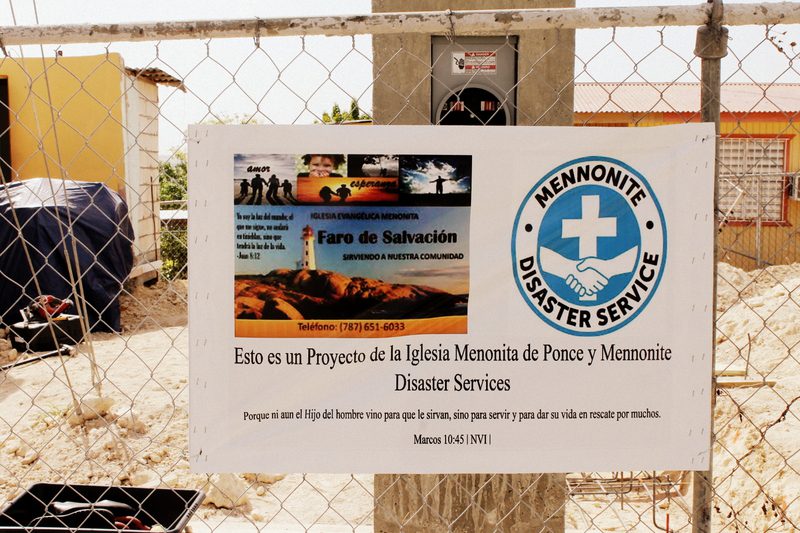 In our leadership training back in April, we were told not to expect much local help. Due to whatever disaster they've just lived through, the people that MDS helps are struggling both emotionally and physically. Their reserves depleted, it takes all their energy to simply live. It's not our place to expect more from them. So when the locals started showing up to work with us on Nilda's house, we were pleasantly caught off-guard.
Over the last couple months, we've had all sorts of people come to volunteer: teenagers and children, whole families, older women, a grandfather with his grandson, a father with his son, etc. Some pop in just for a few hours. Others show up one full day a week, several weeks running. Others work even more frequently than that.
When Rolando, our supervisor, shows up (he lives in San Juan), he'll park his butt in a chair, pop in his earbuds, and then make call after tedious call to different businesses in search of materials. It's an enormous help.
Almost daily, Chiro (Rolando's brother) stops by on his lunch break to check on things. He takes photos and then posts them to the church's WhatsApp group account. (Note: Everyone in the whole world communicates through WhatsApp — a super reliable and simple form of communication — except, naturally, the US.) Nearly every day someone posts something — progress photos, words of encouragement, jokes, requests for snacks/help/prayers — so it keeps the project in the spotlight and allows everyone to feel included.
Chiro on the left, and his father, Pastor Demetrio, shoveling cement
From the pulpit, the pastor encourages people to volunteer. This is our chance to put our faith into practice, he says. We ought to seize this opportunity to make the love of Jesus visible. And so people show up to work.
But they do more than that, too. They invite our children to the youth retreat camp (and then cover the cost themselves) and bring us hand-me-down clothes and let us borrow their furniture and invite us over for meals and drop off food. (One night we had a supper at the pastor's house, and then migrated down the street to his son's house for pinchos and then, when we finally got home, we found a box of pastries and some loaves of bread waiting for us on our porch, a gift, we later learned, from one of the church members.) In other words, they love on us again and again.
And again …
and again …
and again.
Nilda, on the left
Nilda, the homeowner, is in charge of cooking lunches (and sometimes suppers) for the weekly volunteers. MDS gives her the money to purchase the ingredients, but other women, on occasion, will step in and make a meal, often paying for the ingredients themselves.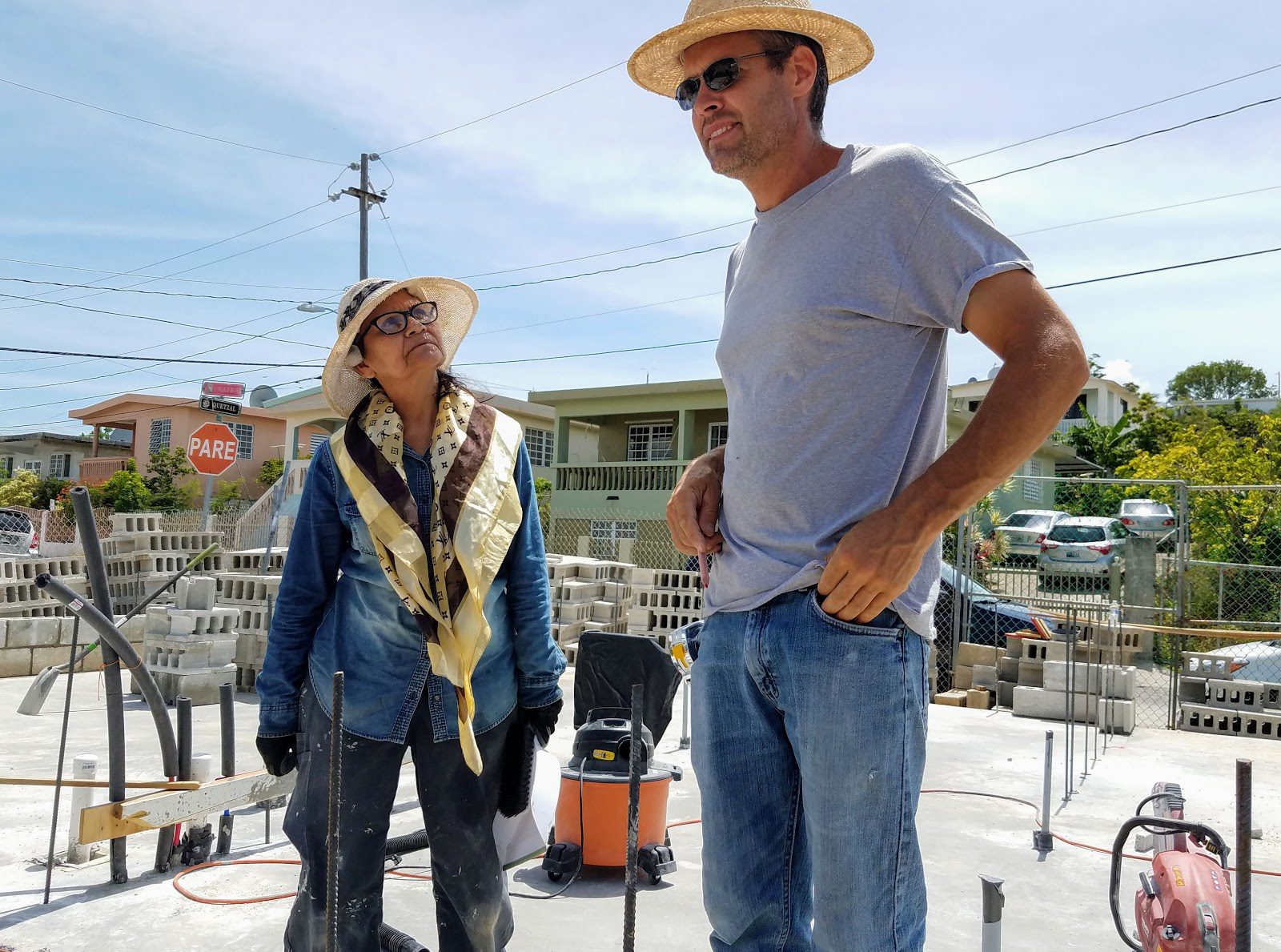 Carmen, Nilda's sister, is one of our most energetic and consistent volunteers. She'll often help Nilda prepare lunch, deliver it, and then stay to work for the entire afternoon.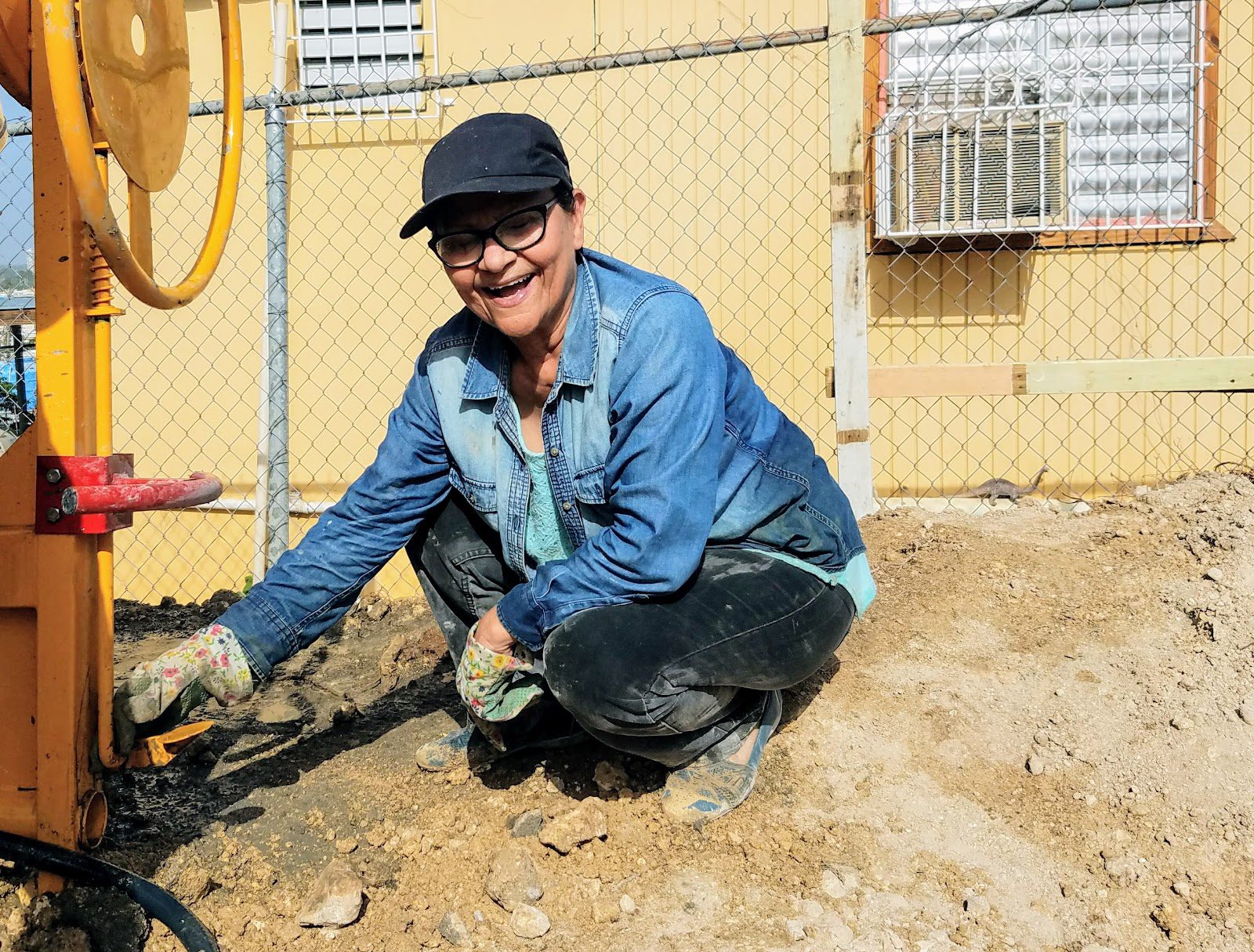 And boy, does she ever know how to work! I've heard tell that she works some of the men into the ground.
Now that the project is up and running, and volunteer teams are coming weekly, the local volunteers haven't been showing up quite as frequently, but even so, there continues to be an unusually high level of community involvement and hands-on support. It's so much fun, so energizing, to see them pull together. In many ways, they're the ones carrying us.
What a gift.
This same time, years previous: the quotidian (7.4.16), let's revolutionize youth group mission trips! please!, French yogurt cake, butchering chickens, in their words, raspberry lemon buttermilk cake.