Have you seen these little rhinestone spirals for hair?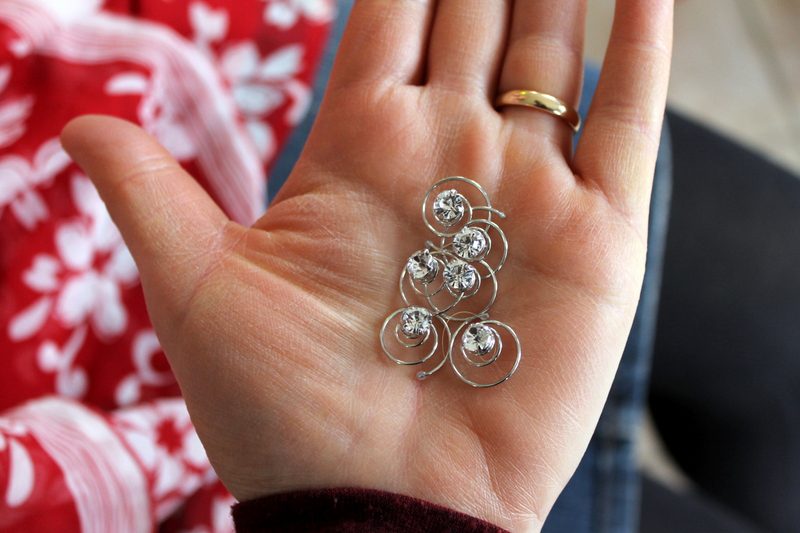 Oh dear, looks like someone needs lotion….
My younger daughter found them in her Christmas stocking. I had actually considered buying them for myself, but I wasn't sure how they worked, and I thought they might be better suited to her short curls anyway.
The child has the most gorgeous hair: thick and curly. It will do anything. It used to be that she wouldn't let me touch it except to pull it back in a braid or ponytail, but she's been slowly (very slowly) getting braver.
Turns out, the spirals (I call them hair studs) are super easy to work with: simply screw them in wherever you want. What fun!
I'm hoping she'll let me borrow them sometime.
This same time, years previous: Christmas cheese, how to make a fireball, breaking the fruitcake barrier, classic cranberry sauce, baguettes, sweet and spicy popcorn.