A few weeks ago, my daughter asked me to come out to the field with my camera. She wanted to do a photoshoot with one of her old dress-up-gowns-that-now-fits, and her horse.
Out by the shed, with the goats and dogs underfoot, I helped her wriggle into the dress. Zipping it tight was no small feat — Stop breathing, girl! — and then she had to somehow get up on the horse.
The whole thing was hilariously inelegant, and we spent most of the time either yelling at each other — Just get on the dang horse already! — or doubled over laughing.
She trotted Velvet around for a minute and then decided she wanted a different halter, so I had to go into the horse shed — Foresight, child, I grumbled — and rummage around in the dark.
When I didn't find it fast enough, she rode the horse straight into the stalI. While she awkwardly lunged over Velvet's neck, trying to harness (bridle, whatever) her, I tried not to get trampled.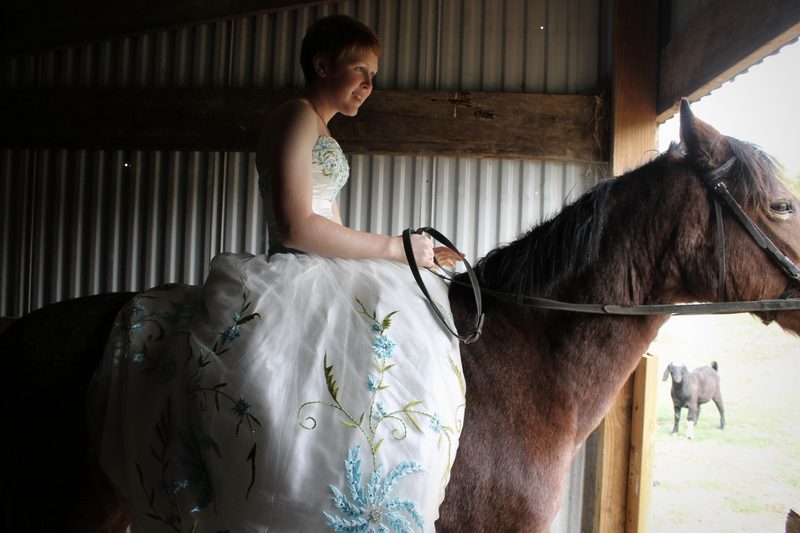 Back out in the field, she made Velvet canter. But she kept hunching. Her posture was terrible.
"Put your shoulders back," I yelled. "That dress is so tight it's not going anywhere!"
Even so, she couldn't stop herself from tugging it up every few seconds. Here, wanna see the photographic evidence?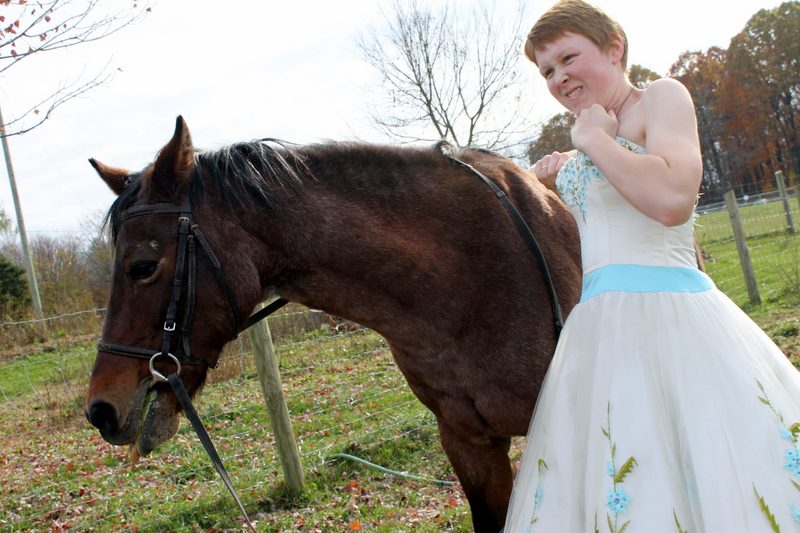 When I finally called it quits, she vaulted off the horse…….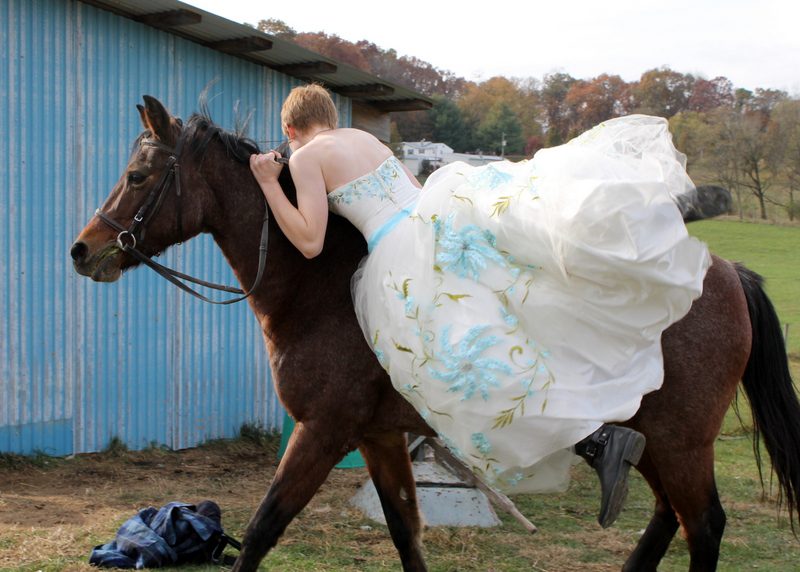 and then promptly plopped down in the middle of all the chicken poop and goat droppings for yet a few more photos, pretty please?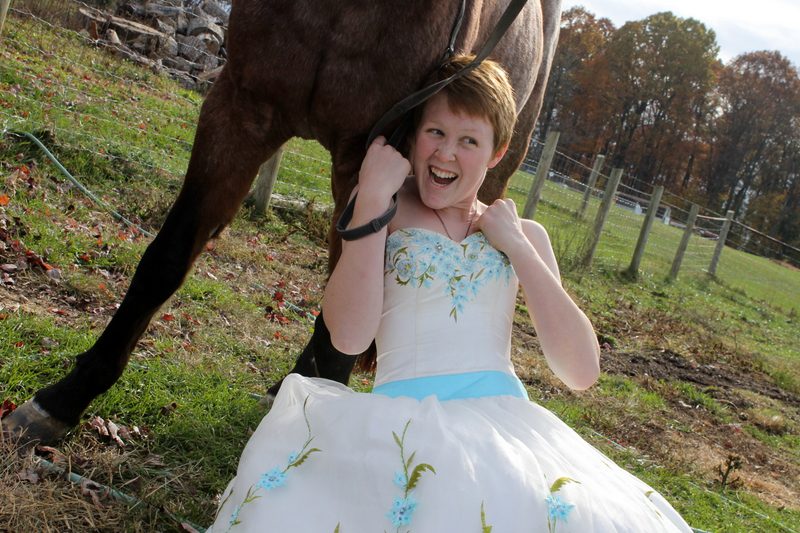 That girl!
This same time, years previous: the quotidian (12.5.16), welcoming the stranger, the quotidian (12.7.15), in my kitchen: 6:44 p.m., cinnamon raisin bread, 17 needles and 4 children, holding, iced ginger shortbread, zippy me, baked corn, butter cookies.