When I write down a title, I jot down a couple notes to remind myself what I thought of the book. This, it turns out, is fortunate because many times — even though I read the book less than a year ago — I can not, for the life of me, remember anything, not the characters, not the setting, not the plot. Sometimes I don't even remember the book itself. Am I losing my mind?
*The History of Love, by Nicole Krauss. Lovely and rich, but it left me confused. I felt like there were lots of pieces that should fit together but didn't.
*Tiny, Beautiful Things: Advice on Love and Life by Dear Sugar, by Cheryl Strayed. At first I loved the book, but towards the end I tired of the grinding details and reverted to skimming.
*Kitchens of the Great Midwest, by J. Ryan Stradal. A light, fun read.
*In the Sanctuary of Outcasts, by Neil White. I quit about halfway through: lack of plot.
*The Clean House, by Sarah Ruhl. A play: entertaining and fun.
*The Nest, by Cynthia D'Aprix Sweeney. Fast-paced, but shallow and slightly dull.
*A Square Meal: A Culinary History of the Great Depression, by Jane Ziegelman and Andrew Coe. Some parts were fascinating, but much of it I skimmed.
*The Woman Said Yes: Encounters with Life and Death, by Jessamyn West. Interesting stories — I learned an awful lot about tuberculosis! — but the book seemed poorly edited and organized.
*Hillbilly Elegy: A Memoir of a Family and Culture in Crisis, by J. D. Vance. After all the the hype, I expected more…
*Are You Anybody?, by Jeffrey Tambor. A pleasant read about an interesting (but difficult, I imagine) person. Bonus: I gleaned some helpful acting tips and perspectives.
*Anything Is Possible, by Elizabeth Strout. Quiet and meandering, exquisitely written.
*A Man Called Ove, by Fredrik Backman. Absolutely splendid! My husband loved it, too. And then we watched the movie and thoroughly enjoyed it. (And my husband, who hates slow movies, got a huge kick out of it, probably because Ove reminds him of himself.) (ALSO, the engagement scene is ours completely: car, parking lot, averted gaze, etc. The only thing missing in the movie version is the turkey plant/factory in the background.)
*The Wonder, by Emma Donoghue. Quite good, and the ending was superb.
*Modern Lovers, by Emma Straub. Lightweight, but entertaining.
*Option B, by Sheryl Sandberg: Facing Adversity, Building Resiliance, and Finding Joy. My world wasn't rocked, but I appreciated some of her perspectives.
*You Don't Have to Say You Love Me, by Sherman Alexie. A wonderful book — enchanting writing style and enlightening (and hard) subject matter. Even so, I felt like the book was about a hundred pages too long.
*Books for Living: Some Thoughts on Reading, Reflecting, and Embracing Life, by Will Schwalbe. What a fun read! I loved the format: a memoir stemming from the books he's read. Bonus: the book provided a good bit of read-aloud material to share with the family at the supper table.
*The King is Always Above the People, by Daniel Alarcon. A collection of engaging, and slightly strange, short stories.
*Turtles All The Way Down, by John Green. It's a best seller for a reason! I inhaled this book in one day, on our trip home from Tennessee. One of my favorites for the year.
*Manhattan Beach, by Jennifer Eegan. Well-written, but the story didn't suck me in.
*Sing, Unburied, Sing, by Jesmyn Ward. Fascinating subject matter, but a bit odd.
*Future Home of the Living God, by Louise Erdrich. Supremely excellent … until the final section when the author's tone changed from realistic and believable to dreamy-weird. The change was so jarring (and so crushingly disappointing because the story was so good — if nothing else, read it for the seven-page birth scene) that it made me wonder if Erdrich simply got sick of writing the story and decided to quit. Um, Editor? Hello???
*The Rules Do Not Apply, by Ariel Levy. A fast read, engaging and well-written.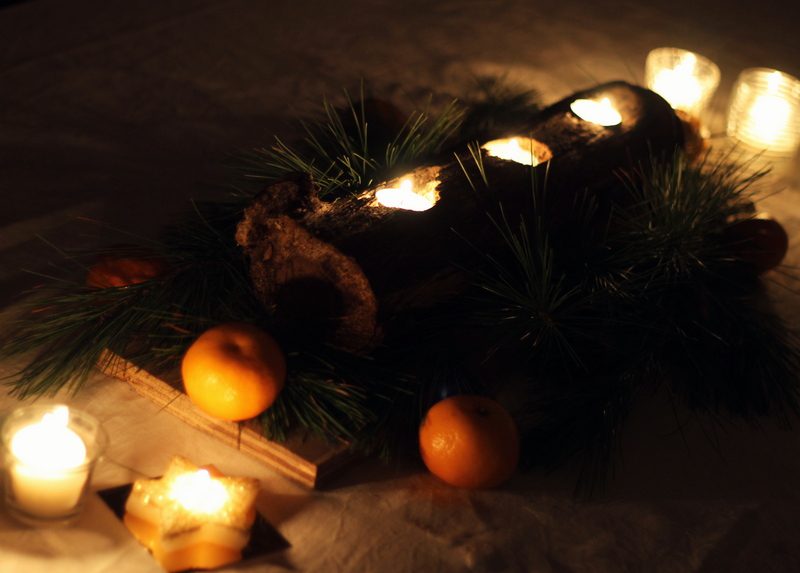 What memorable, life-changing, page-turning books did you read this year? What are you reading right now? (Currently, I'm reading two books — The Ninth Hour by Alice McDermott and Where the Past Begins by Amy Tan — and I have a couple other books in my queue for when those are done, but after that I'll be casting about for suggestions, so … help?!)
P.S. Book Lists of 2016, 2015, and 2014.
This same time, years previous: 2016 garden stats and notes, remembering Guatemala, our apocalypse, tamales, eggnog, throwing it down.