Let's talk about hair, shall we? Specifically (and, obviously, because I rule this space), let's talk about my hair.
Here's the deal: the texture of my hair — lots of body with one part (uneven) wave, one part curl, and one gigantic part frizz — has been giving me (minor) fits.
Maybe you can help?
First, here's what my hair looks like when I let it completely air dry:
Also, after washing my hair, I usually spritz in some Pureology Colour Fanatic, the first step in battling the wiry-frizz problem. It makes my hair a couple degrees softer. And it smells good, too.
Currently, I utilize two different styling treatments, which sounds complicated, but really, it only takes five to ten minutes.
Straight(ish):
When my hair is halfway dry, I use a large wooden brush and a monster hairdryer to blow it out and give it some shape. Then I follow up with some heavy-duty hair-straightening to quiet the persistent frizz. (To protect my hair from the heat, I spritz a little Fructis Style Flat Iron Perfector Straightening Mist prior to ironing my locks.)
Here are the results, back in July, when it was super hot outside and my hair was a bit shorter than it is now:
Curly (ish):
When my hair is halfway dry, I spritz in a little Aveda's Be Curly Curl Enchancer to draw out the natural curl. Then once the hair is completely dry, I do a quick pass with the curling iron, focusing on the extra-frizzy and/or straight clumps. When utilizing this method, I have to avoid all combs and brushes which would, immediately and irrevocably, obliterate my hard-won curls.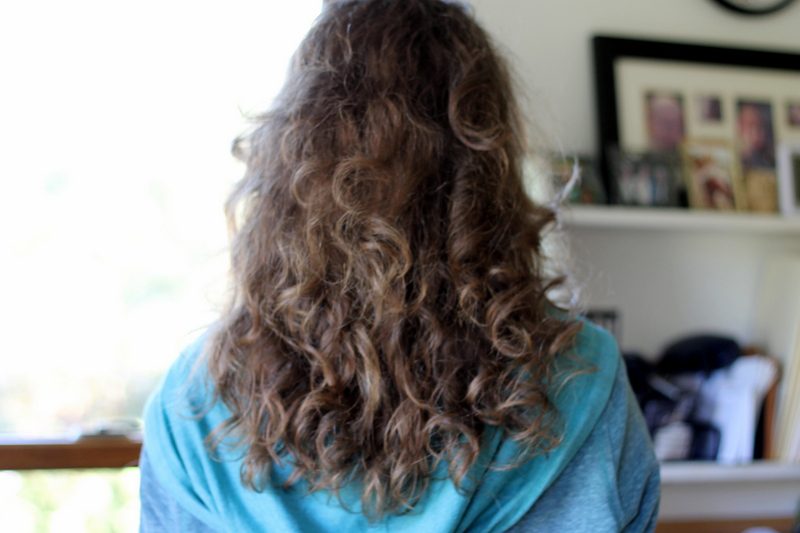 To tame the poof and keep it out of my eyes, I often twist back the sides: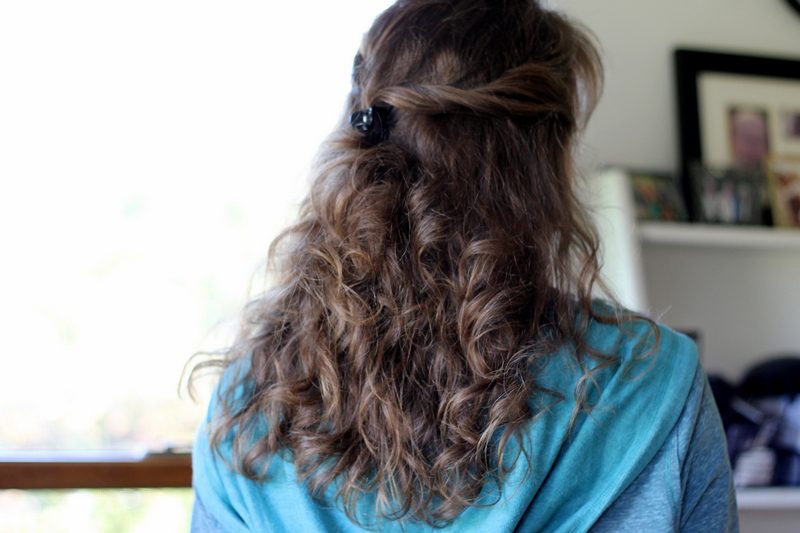 By the end of the day, the curl has relaxed considerably but so has the frizz, so it sort of evens out:
And on Day Two (I wash my hair every other day), my hair is lankier, the curl even softer.
So here's my question: Is there any way to get my hair soft and smooth from the very beginning, without all this spraying and straightening and curling?
I'm envisioning some sort of serum — just a couple drops of something (that's not terribly expensive, pretty please) — that I massage into my still-wet hair that magically turns my hair silky-smooth.
Does something like this even exist?
(I have my doubts, but one can always dream…)
This same time, years previous: hair loss (ha! apparently October is Jennifer's "let's talk about hair" month), where the furry things are, the quotidian (10.19.15), would you come?, pumpkin sausage cream sauce.