Last week, the Pennsylvania baby cousins spent the entire week at my parents' place. To give my parents a break, and to allow for my kids to have some extended bonding time with their seldom-seen cuzzes, the babies spent all of Tuesday at our place.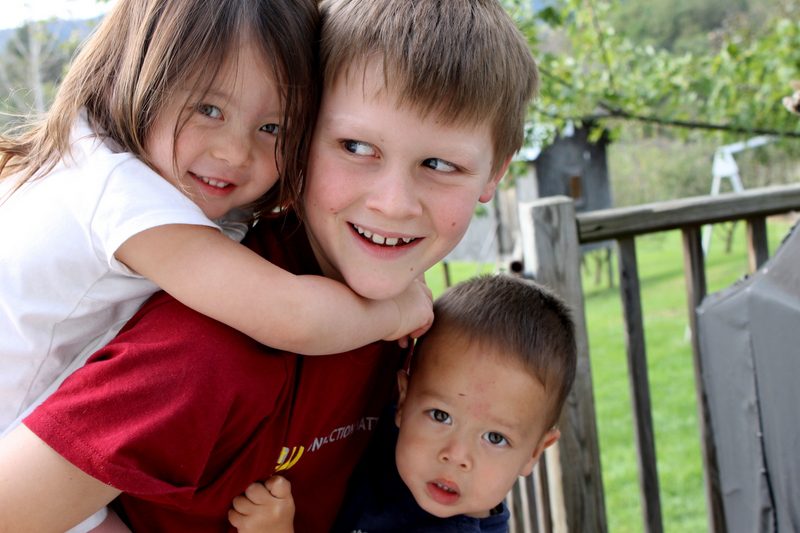 Because the babies are semi-terrified of the great outdoors, one of our goals was to make them spend as much time outside as possible. I kept ordering the kids out, out, out, but the babies squalled whenever they were approached by anything that wagged or purred. My kids ended up lugging them around the whole time.
"Can't we just come inside, Mom?" my younger daughter sighed. "They hate it out there."
So I'd relent… for a little. And then I'd shoo them out all over again.
I didn't really expect anything to change. The kids have been consistent in their dislike of furry things since forever, and we weren't exactly cajoling them into petting and playing with the animals. The animals were just… there.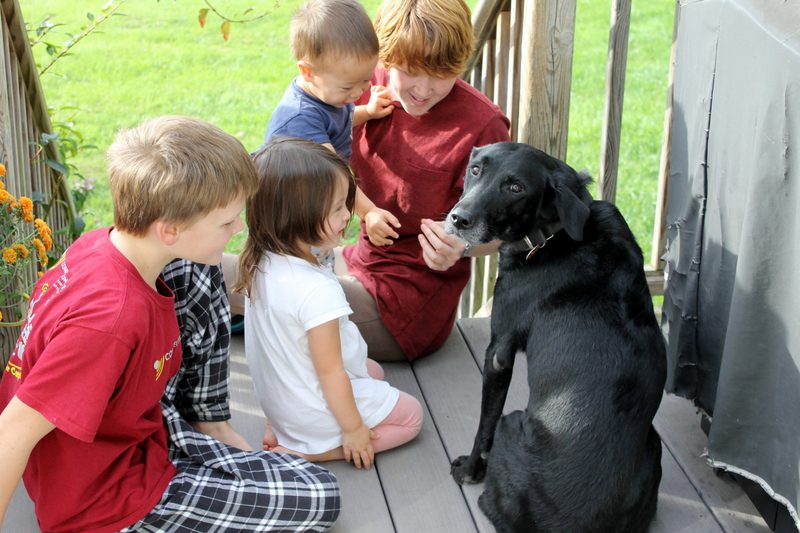 But then, late afternoon, the babies pulled a one-eighty. They were all out on the deck—kids and animals—when, suddenly, the babies grew bold. They petted the dogs, shook paws, hauled the cats around, and got down on all fours to scoot under the dogs á la London Bridges.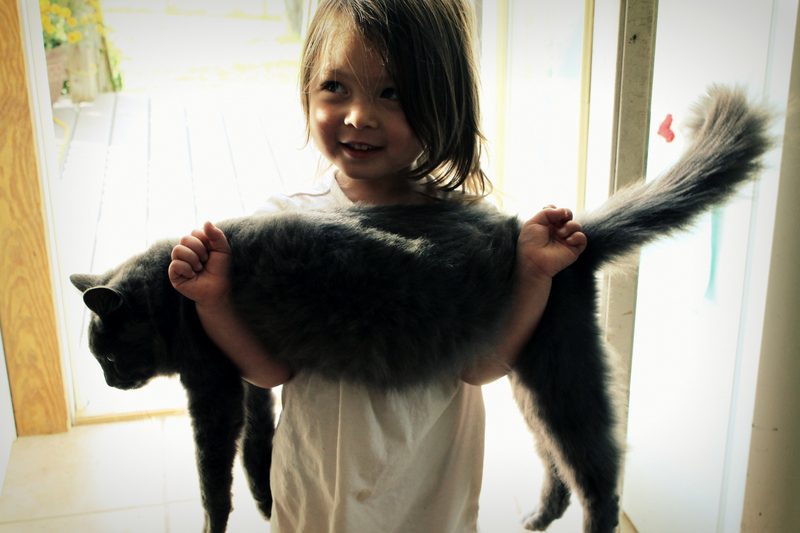 What a hoot.
This same time, years previous: the quotidian (10.19.15), autumn walk, how to have a donut party, part one, and pumpkin sausage cream sauce.