While puttering around in the kitchen first thing this morning, I caught sight of Velvet down by the chicken coop. She was acting weird. Every now and then, she'd charge the steers. When she wasn't ramming at them, she's park herself directly over the resting sheep, like she was standing guard.
"Come look at this," I called to my husband. As we watched, one of the steers approached Velvet. Sure enough, her tail swished a warning and then down went her head, CHARGE. She really was protecting the sheep!
Soon after, my older daughter went out to care for the animals but soon returned with bad news: Scarlet, the littlest, friendliest lamb, had a broken leg. (Which makes me wonder: Did Velvet step on her, or did Velvet sense that something was wrong and that's why she was standing guard?)
My daughter called my father and asked him to come over with the gun. There were tears. I hugged her and suggested she start digging the hole. "Call Papa and find out where you should bury her."
But my husband said, "Um, can't you splint the leg?"
Oh, right. Good idea.
There was a flurry of internet research, a visit to the neighbor's house in search of aspirin, and a scrambling to dig through the medical supplies for wraps and such.
My father put down his gun and helped the kids set up a temporary vet station.
My daughter gave the lamb some crushed painkillers dissolved in warm water with a drop of molasses.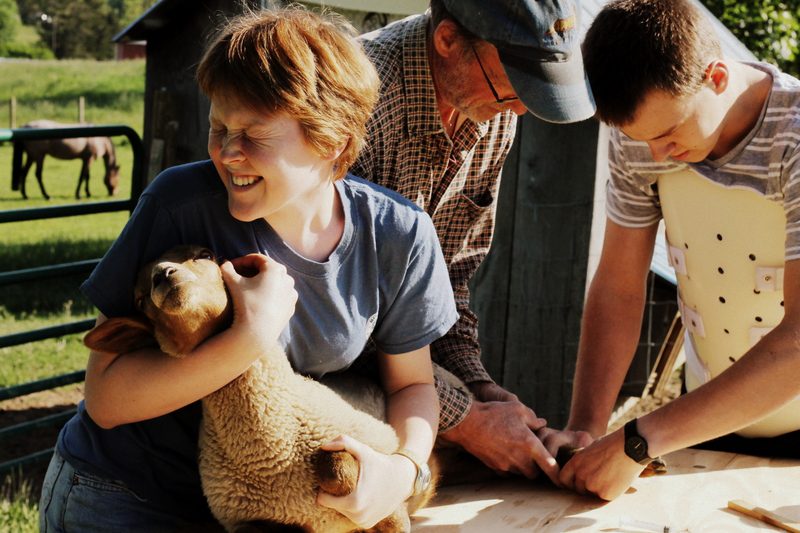 My son did the setting—shudder!—and then the wrapping.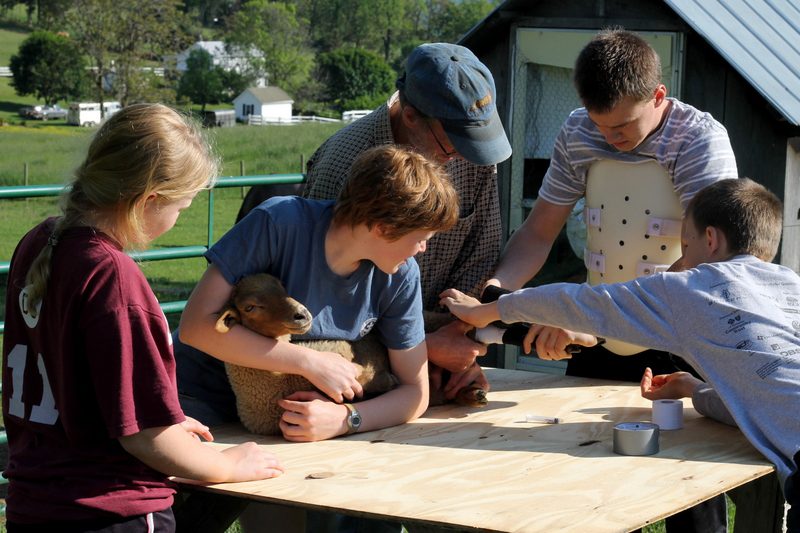 He didn't get the bone completely straight (it's hard to tell with all the swelling), but it's better than it was.
Hopefully, she'll heal. This lamb is the one who almost didn't make it in the very beginning.
If anything, she's plucky.
This same time, years previous: the quotidian (5.25.15), rosa de jamaica tea, down to the river to play, the reason why, deviating from my norm, strawberry shortcake with milk on top, Aunt Valerie's blueberry bars, and asparagus, goat cheese, and lemon pasta.