Alternate title: The Skirt That Never Dies
In the summer of 1994, I purchased a crinkly, dark-colored skirt, probably from JCPenney, in preparation for my semester of study overseas. It was one of two skirts I wore on rotation while studying in Guatemala that fall. When I returned home, I gave the skirt to my mom. I was thoroughly sick of it. I never wanted to wear it again.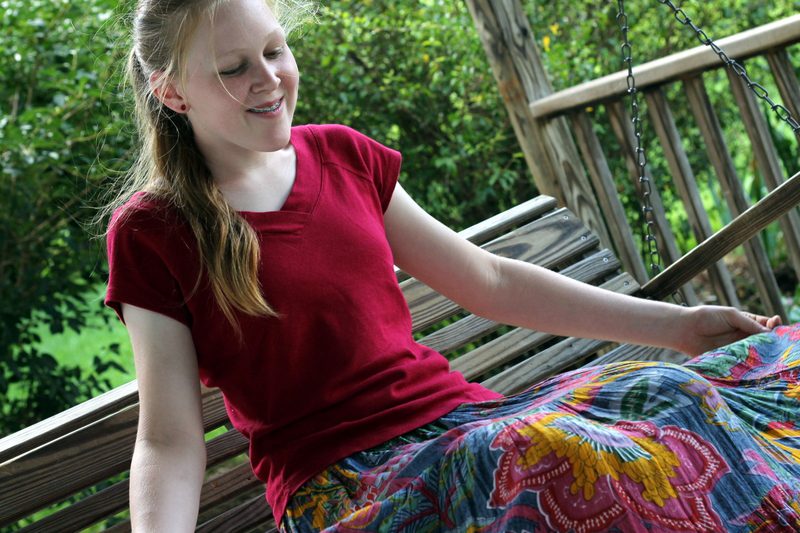 My mother fixed the worn-out elastic and added the skirt to her wardrobe of thrifty finds. When she visited our family in Nicaragua a few years later, the skirt came with her.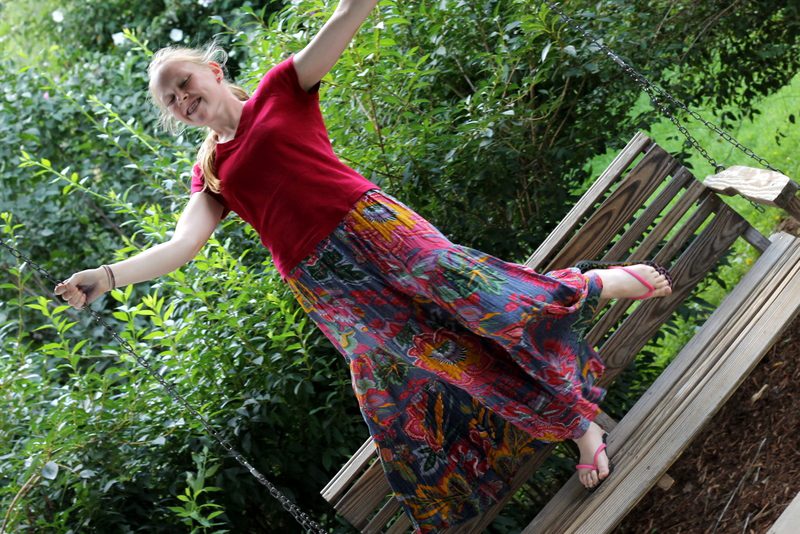 This summer, twenty-one years after I picked the skirt off the clothing rack that fateful day, my mother gifted the skirt to my daughter for her fourteenth birthday.
My daughter is quite thrilled with her new relic.
This same time, years previous: the quotidian (7.28.14), rest and play, the girl and the tea party, the girl and her friend, the boy and the bike ride, July evening, Indian pilaf of rice and split peas, and chocolate beet cake.