I returned from Kansas City on Sunday evening and am just now beginning to get my bearings. Which is good (!) and necessary (!) especially considering that the fridge is obscenely stuffed with cucumbers and zucchinis, the raspberries are demanding daily pickings, and there is a bucket of apricots sitting smack dab in the middle of the floor.
It doesn't help that the week away was intense—I went as a delegate for our church—leaving me feeling unmoored and raw. (For those of you unfamiliar with the Mennonite church, we, like many churches, are in the process of figuring out how to deal with the issue of homosexuality.) While the church is, I believe, moving toward inclusion, there are many sincere and caring people who believe this is wrong. I have relationships with people from both sides, and trying to treat each perspective with integrity and compassion was much harder than I expected (silly me). There was (is!) so much pain, hurt, and anger!
And love. There was lots of that, too.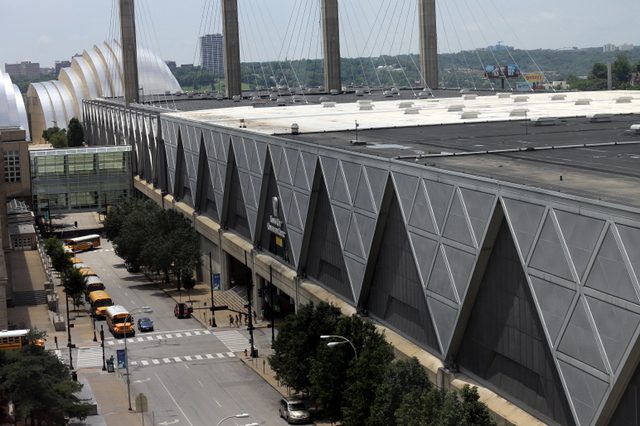 When it comes to big institutional decisions, I am usually on the fringes where it's—I can now see very clearly—all too easy to pass snap judgments and dole out condemnation on people of other persuasions. This time, I had ringside seats at the table of power and a vote. After the day with the votes, I went back to my hotel and (foolishly) clicked onto Facebook. My feed was roiling with indignation and righteous rage. I immediately felt sickened.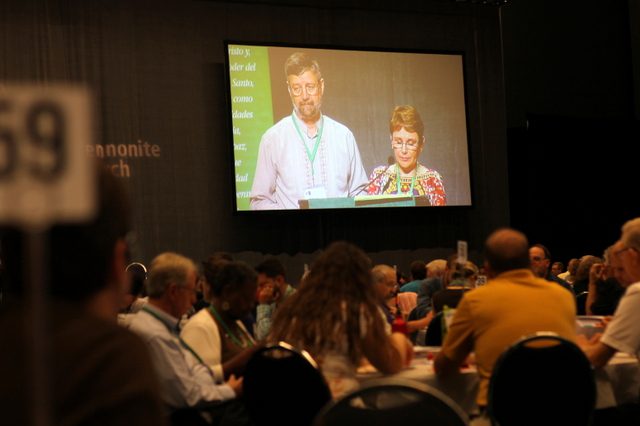 Actually, it wasn't the rage that surprised me, but the onesidedness of it. I had just come from meetings in which many people from all sides felt unsure and tormented, and for a whole variety of reasons. To see that agony reduced to one-liners was a slap in the face.
Maybe it was a deserved slap? Part of me thinks so, absolutely so. It was certainly to be expected, once I stepped back and thought about it. (One's brain gets a little foggy under all that florescent lighting and with only chilly, conditioned air with which to oxygenate the brain cells.) Another part of me felt angry. It's unwieldy to do church business with 800 very different life experiences. Give us a little grace, please.
But what does it all matter, anyway? It's just words. People will move forward, or away, and life will go on. As one person noted, when people leave the Mennonite church (and, from all the leaving that goes on, this practice would appear to be one of our most beloved traditions), it doesn't remove them from God—it's not like we have the monopoly on faith. Viewed from a certain angle, all the turmoil seems kind of ridiculous, like a toddler crying for some tape to fix a broken pretzel. There are more pretzels than you can even imagine. Just eat your snack and go play already. Yet, how we deal with each other in our crisis make all the difference in the world. Really, nothing matters more.
The delegate sessions did not feel good—at times they felt downright terrible—but they were sacred. What a gift to be witness to the struggle. What a gift to experience such self doubt. What a gift to have no answers.
Surrounding these events, I noticed two beautiful things. First, during the last session there was a time of lament for the family and friends of the LGBTQ community. Before they read their laments, they asked everyone who had a loved one who was hurting because of our decision to please stand. More than half the delegates stood, progressives and conservatives both. This issue isn't going away any time soon, people. Second, a friend, a gay man, posted this on Facebook: We are in this together. I commit myself to all my brothers and sisters as we follow Jesus together. That the church is extended such grace-filled commitment, by the very people we are inflicting pain upon, gives me courage and hope. So much hope.
And now, for those pickles…
This same time, years previous: the quotidian (7.7.14), the summer's first trip, let's revolutionize youth group mission trips! please!, creamy cauliflower sauce, French yogurt cake, our 48-hour date, and the big apple.