We had another snowstorm this week.
As of the writing of this post (or the beginning of it, anyway), I haven't left the house in three days.
The surprising thing is, I've been enjoying myself.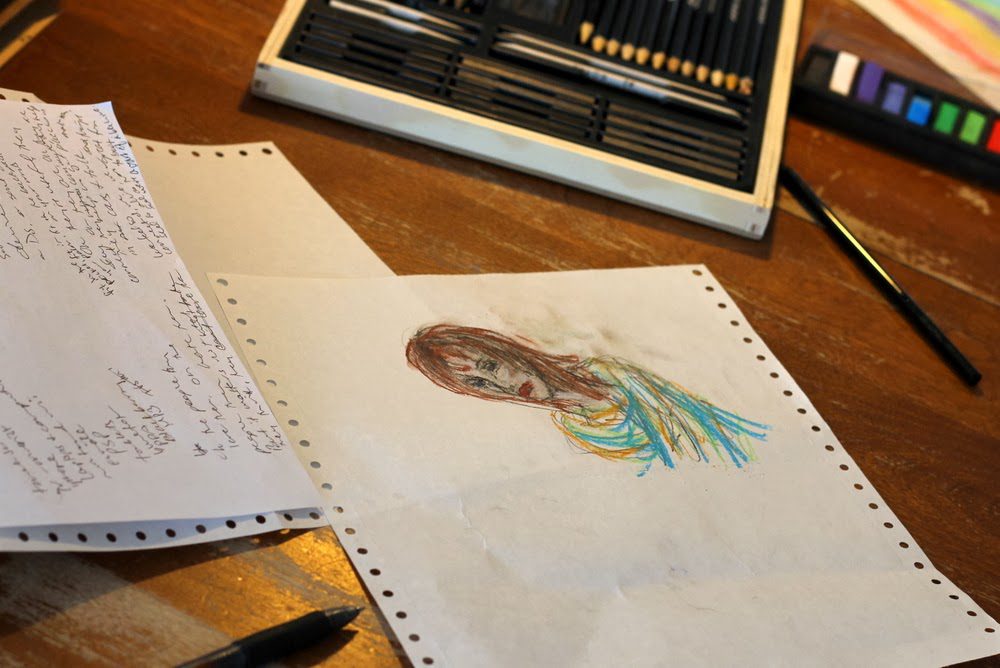 Perhaps part of the pleasantness is due to the fact that my youngest is with his grandparents for the week. The kid is as darling as they come (I've always said he's a great kid to end with), but he's also quite active and exceptionally loud. So with him gone, the mood has been mellow. Then the snow came, trapped us inside, and we all kind of melted into this space.
It's all ordinary stuff we're doing—studies, chores, creating—but it's exceptional, too, in its glorious calmness. With nowhere to go, the freed-up hours feel like a luxury.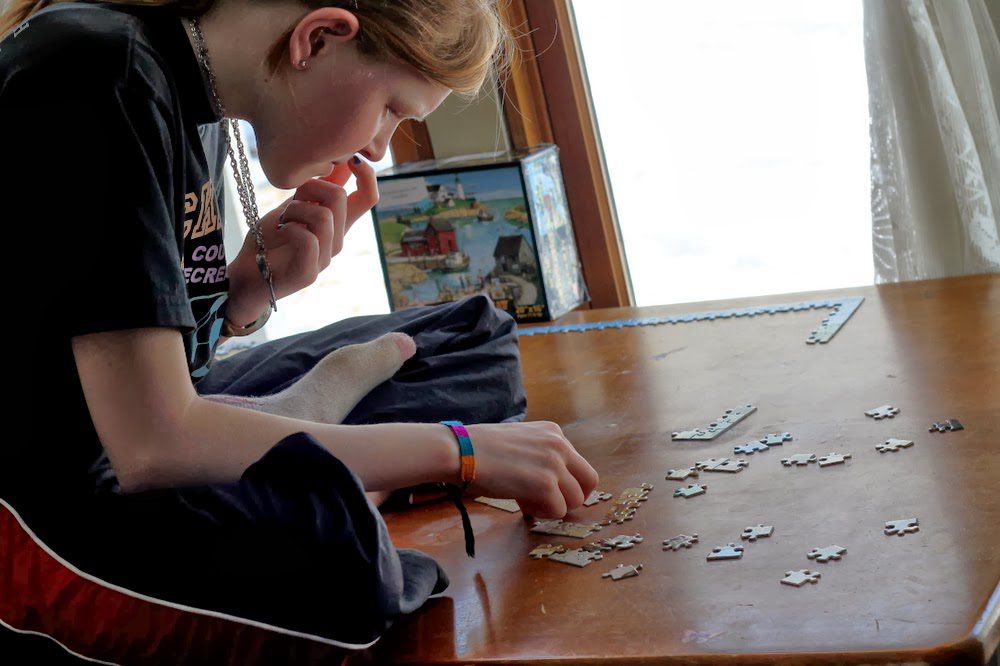 One evening my husband and I stayed up late with the two bigs to watch Apollo 13. The next day, we remembered that we have a five-DVD show about the history of the space program hiding out in our hutch. So that evening, we launched into that program. This free-flowing, interest-based, huddled-by-the-fireplace togetherness is so much fun.
Yesterday afternoon while I was mixing up a double batch of salvation's chocolate chip cookies, I turned on the radio and caught the tail-end of Radiolab which then inspired me to look up their previous episodes on their website. Soon the kids and I were lolling around in the living room, listening to stories about the castration practices of a traditional Kenyan group, the NYC poop problem, and Earth's lengthening days. That may have been the sweetest moment of my day, knitting and rocking and chilling with my kiddos.
I'm well aware that spring is right around the corner. Heck, the robins are acting like it's their duty to chirp spring into being. Soon the children will be running outside as soon as they wake up. The garden will tug me out of the kitchen. None of us will have much patience with studies and any sort of sitting-still venture.
These wintry days won't be here much long. In spite of myself, I'm missing them already.
This same time, years previous: to market, to market, the quotidian, a monument to childhood, doctors galore, sky-high biscuits, fire-safe, soda crackers