During the night it poured rain. This morning the rain turned to sleet, snapping sharply against the darkened windows. Then it switched to snow, for more variety. Now it's just flurries, but with the sun shining warmly on the whole soppy mess.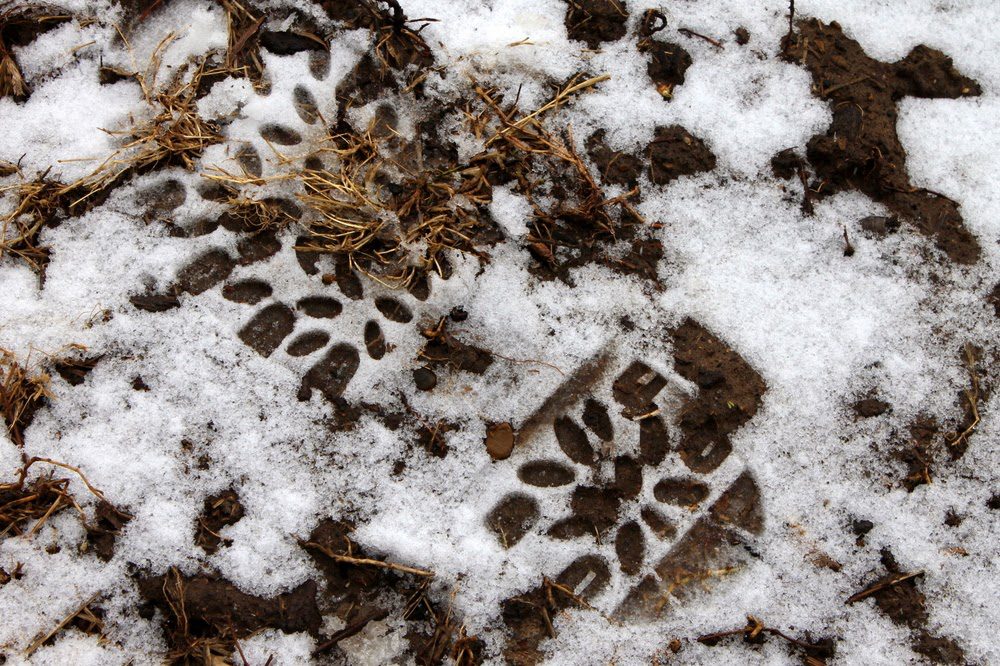 Like the weather, I'm off-kilter. Not sad or blue or irritable, but not settled and contented, either. I feel itchy in my skin. I want to write but it requires too much focus. I blame my lack of focus on the children and housework, but that's not exactly fair. I make time for what's important. I could have gotten up at five to write if I really wanted to.
This afternoon I was sitting at my desk when the phone rang. It was a girlfriend calling the Jennifer Knows Everything About Parenting Teenagers (Ha-Ha) Hotline. We talked about wily, overconfident boys and their astounding ability to foist responsibility on anyone but themselves, and I passed her a virtual needle and said, Burst his damn bubble (but not in those exact words), and then I said, "Hey, I gotta go for a minute—can I call you right back?" because the melting snow was sparkling and the snow was falling and I just had to take some pictures.
The deck furniture is scattered all over the porch. Every time I look out the window, I feel like I'm seeing an echo of my mind. Haphazard. Cluttered. Idle.
There won't be a quotidian today. Supper will be soup and crackers, and it will be at bedtime instead of a decent hour because of my daughter's choir rehearsal. I'll probably knit when I should be taking notes for my next post, or maybe I'll read a magazine instead of the book that I already started. I'll let the fire go out and then shiver because it's cold. I'll stress about the busy weekend and wish for things I can't have and make chocolate cookies even though a grapefruit is all the snack I need.
Is it possible to be traumatized by the weather?
This was the thought that crossed my mind the other day. I think the answer might be yes. I enjoy winter, but only up to a point. After that point (January 31, perhaps?) the bitter temps, the snow and ice, the mud, and the short days start to feel less like sweet love pats and more like harassment. I am worn down and battered. One more soggy mitten and I'll scream.
Our neighbors' sheep are starting to lamb. Lambs. Now there's a cheerful thought. Lambs mean Easter and daffodils, yellow-green grass and seedlings, asparagus and chocolate peanut butter eggs, and bare feet and warm dirt.
Not just yet, I know, but soon.
'Tis lambing season. We're going to make it.