I just wrote a post on a totally non-Christmas related topic but I can't bring myself to post it because it feels like a breach of etiquette to talk about something other than evergreens and lights. But here's the truth: when I came downstairs this morning and squatted by the Christmas tree to plug the lights in, the needles jabbed me rudely in the head and I thought, How many more days till we can take this thing down?
This morning I yelled at the kids to do (or not do) something and I realized, Ooh, I haven't yelled for thirty-six hours. This feels great! And then I yelled some more, just to get myself back in top yelling shape.
This year, Christmas has felt noticeably bulky. I've been acutely aware of its awkward heft, like a bunch of hours strung together into a tightrope that I'm supposed to get across with three pounds of butter in one hand, a sack of gifts in the other, and a gallon of heavy whipping cream on my head.
Please everyone.
Be happy.
Keep the house clean.
Smile and appreciate.
Pig out.
Spread joy.
Rhapsodize and revel.
Embrace the ones you love.
But sometimes the ones you love step on the rising dinner rolls.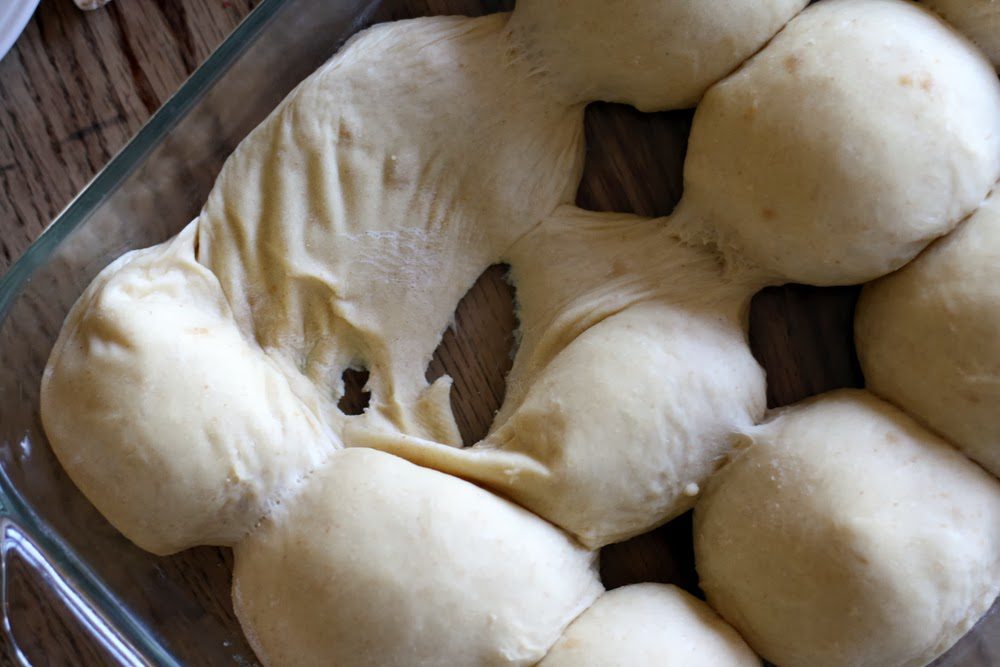 Metaphoric truth-telling facts aside, I did have a good Christmas. Top of the Oh My, Isn't This Lovely! list was our copycat tablescape which my older daughter made at my request. We even cracked out the iron and pressed the linen tablecloth which used to belong to my husband's grandfather (I think?), and I dismantled an old piano book for the sheet music place mats (if you're going to copycat, you might as well go all out). Our Christmas Eve supper of cheeses, fruits, pickles, olives, meats, and eggnog was, according to my younger son, "The best meal in the whole world!" There was a spontaneous art-making session devoid of any sibling squabbles (bliss). And my parents came over for a mid-afternoon dinner and then whiled away the rest of the day eating, playing cards and doing science experiments with the kids, sleeping, washing dishes, and visiting. I knitted by the fire while leisurely visiting with my mother and it was enchanting. The children stuffed themselves on sugar and no one threw up.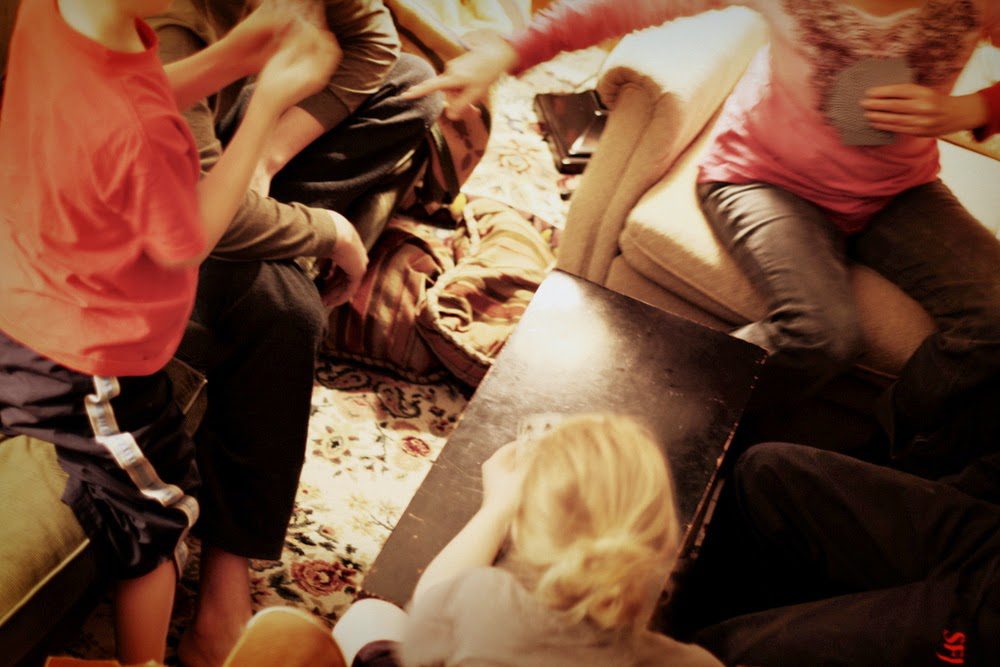 When I started this post, I was sipping wine and munching on leftover cheese ball and crackers. (And before that, I was sipping leftover eggnog and munching spiced nuts.) I even mentioned I was doing so in the very beginning of the post, but then I deleted it because that's what I do when I write. I delete almost everything. Anyway, the cheese ball was part of our Christmas Eve supper.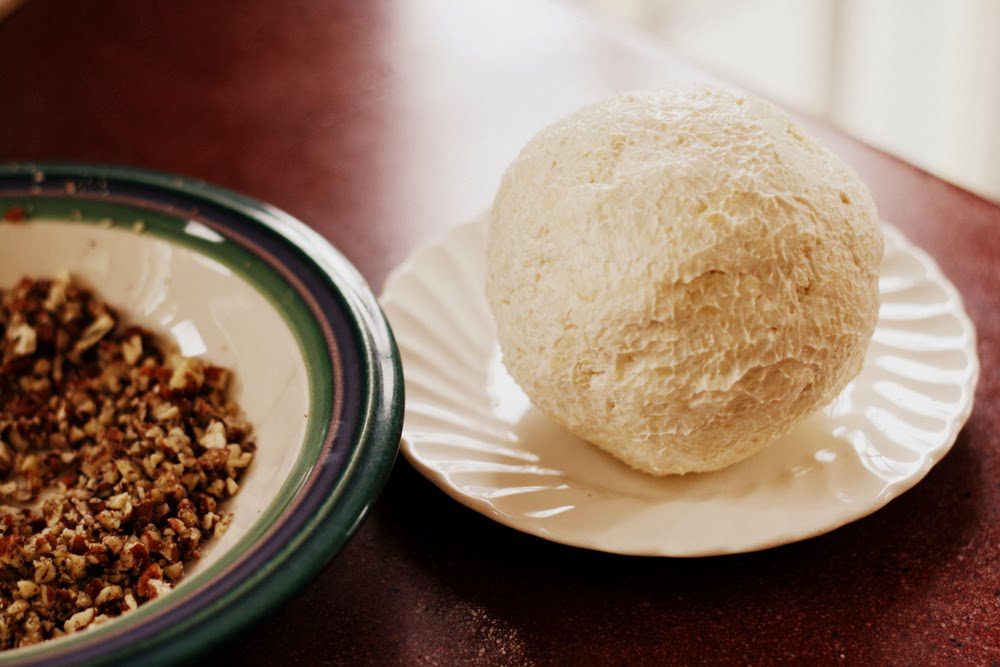 I already had a bunch of cheeses and meats ready to go—mozzarella and prosciutto roll, rosemary and olive oil asiago, soppresatta, smoked Gouda with bacon, nameless hard cheese that resembles Parmesan, cranberry and cinnamon goat cheese (and the kids went wild)—but I decided a cheese ball, though not necessary, would be appropriate. So I made the most basic recipe I could fine and it was delicious and so I'm telling you about it now.
Cheese Ball
From about.com. (I told you it was basic.)
I used a white cheddar cheese because 1) I like the all-white ball effect, and 2) it's what I had.
8 ounces cream cheese
8 ounces sharp cheddar cheese
2 teaspoons grated onion (more like onion mush)
2 teaspoons finely minced garlic
2 teaspoons Worcestershire sauce
½ – 1 cup finely chopped pecans
Cream together the cheeses. Beat in the onion, garlic and Worcestershire sauce. Shape into a ball. (If the mixture is too soft, let it firm up in the fridge for an hour.) Put the nuts in a shallow bowl and roll the ball in the nuts until every inch of cheesy surface is covered. Cover with plastic and store in the fridge until ready to serve.
***
There. Now I've addressed the Christmas happenings and can move on to non-seasonal postings. Stay tuned!