This morning, my husband was at work, the kids were playing around the house, and I was puttzing in the kitchen when I heard a car pull up. I raced to quick brush my teeth and make sure I was presentable before who-knows-who walked through the door. When I stepped outside, enveloped in a Colgate cloud of minty-ness, to see who was waiting, there was Don Rigo standing by his taxi. He was holding a brown paper bundle. He handed me the long, lunky package, and I stared, puzzled, at all the pink and red roses peeking out of the end.
"Don Juan sent you these," Don Rigo explained carefully. "To celebrate your anniversary. Today you've been married for 17 years."
"Oh my goodness!" I shouted. "I totally forgot!" And then I laughed and laughed. So much so that my older son ordered me to stop.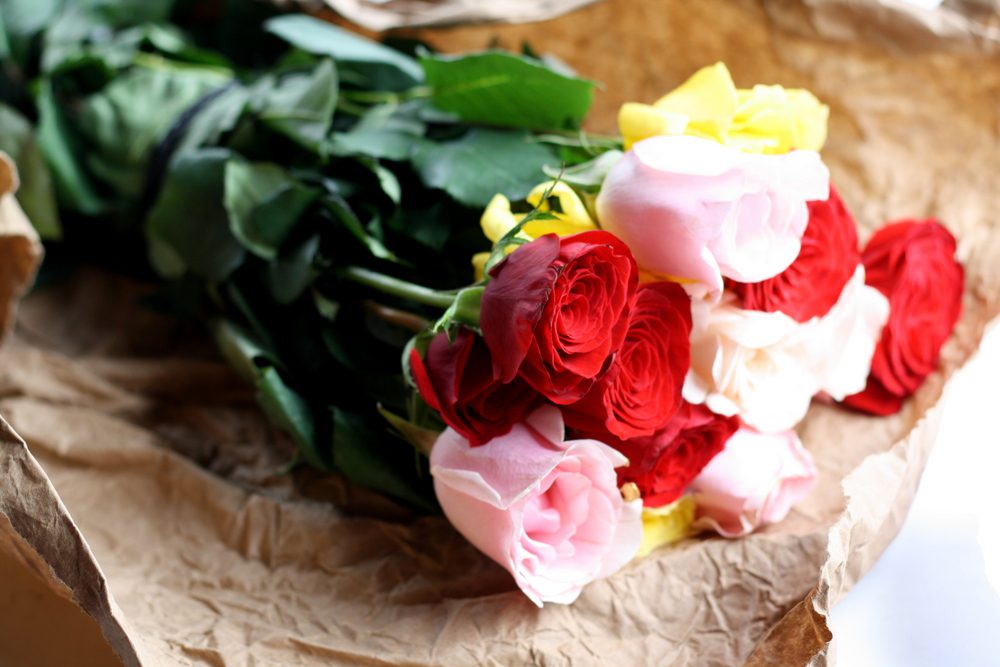 Don Rigo unloaded the groceries that my husband had sent along home and then bid an extra merry farewell.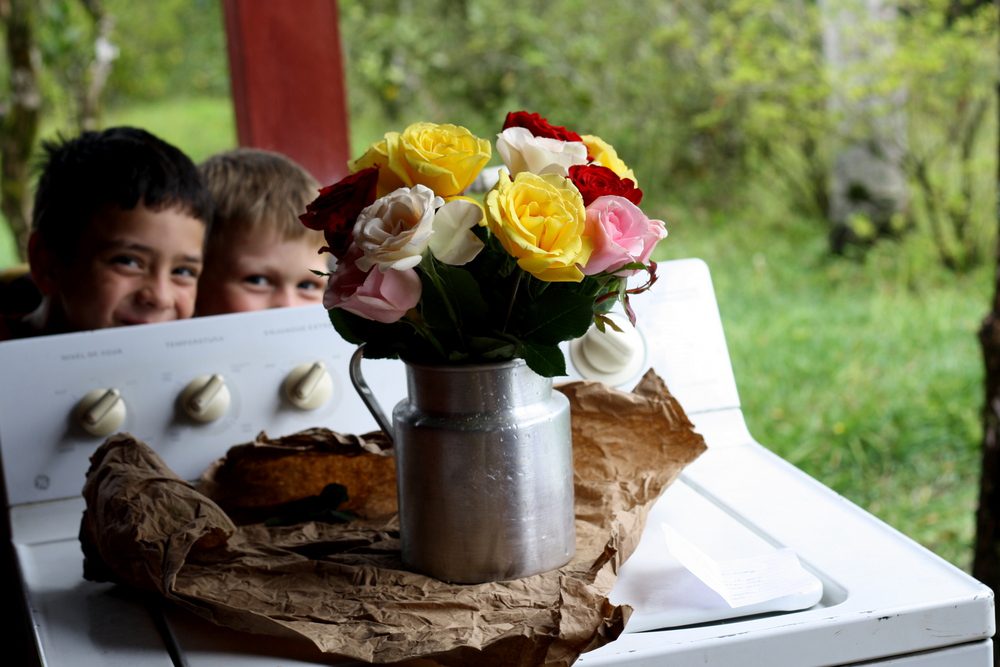 Still giggling, I arranged the roses in my tin coffee pot, and then sent my older two children to town to quick get the anniversary necessities: ground beef and chips for baked nachos and some junk (Snickers, Lay's potato chips, Pringles) that I stuffed in a plastic bag and attached a scrawled note that read "I love you, too," echoing the sweet little note he had tucked in with the roses.
I never forget birthdays or anniversaries. That's what my husband does. And then he races around trying to cover his forgetfulness tracks and acting all sorts of sorry and whimpery which just irritates me to no end.
Now the tables are turned and he's cackling like he won a prize.
(Which he did, right? Meeeeeeee!)
PS. Seventeen years of marriage but eighteen roses. "Because that's how they came and it seemed a shame to throw away a rose," my husband explained. "I figured I could say it's eighteen roses for the number of years that we've known each other…"