On Sunday we watched a half marathon. It was like watching ten thousand people trying not to die…in unison.


Guatemalans like to run. We don't remember anyone running in Nicaragua, so this came as a surprise. The attitude is so different from what I see in the states (and from mine). There's no "oh I should run but don't want to" attitude and hardly any "I'm going to run two miles every day no matter what" and not a bit of "I run to lose weight." People simply like to run and so they do.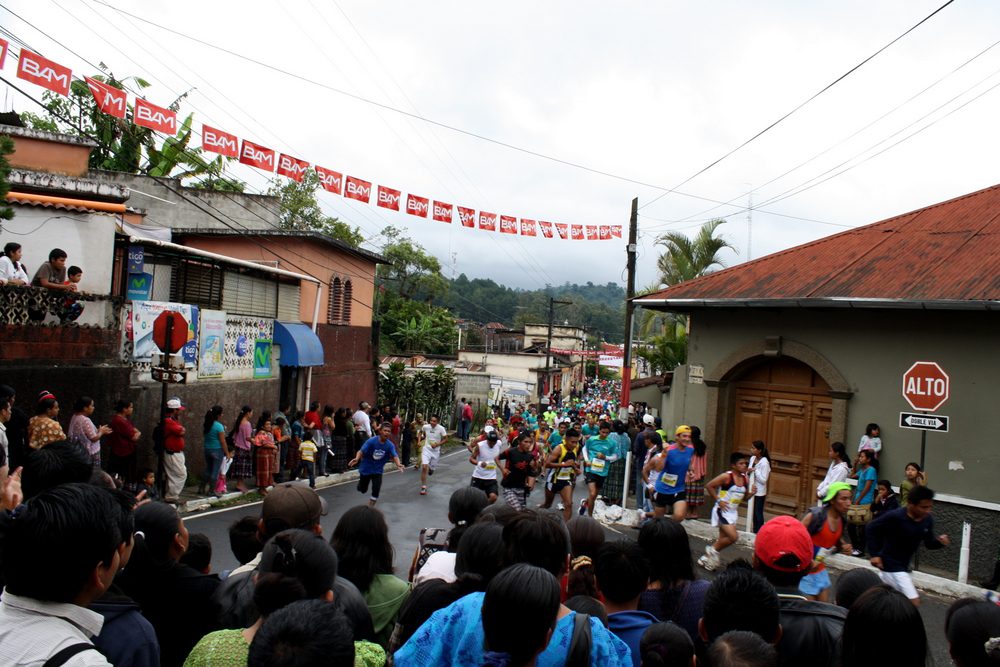 So the Cobán half marathon is a really big deal. The runners starts in Cobán, run to Carchá and then turn around and head back.
Because we go to church in Carchá, we decided to watch the race at its halfway point. We got there late (it's hard to get a taxi on Sunday morning, plus it was pouring rain up until we left, plus our family has a fierce and proud tradition of falling apart every Sunday morning), so we missed seeing the Kenyans come through. (An Ethiopian won.)
However, it takes a long time for ten thousand people to run by. We stationed ourselves across from a mariachi band and watched. There was a lot to see.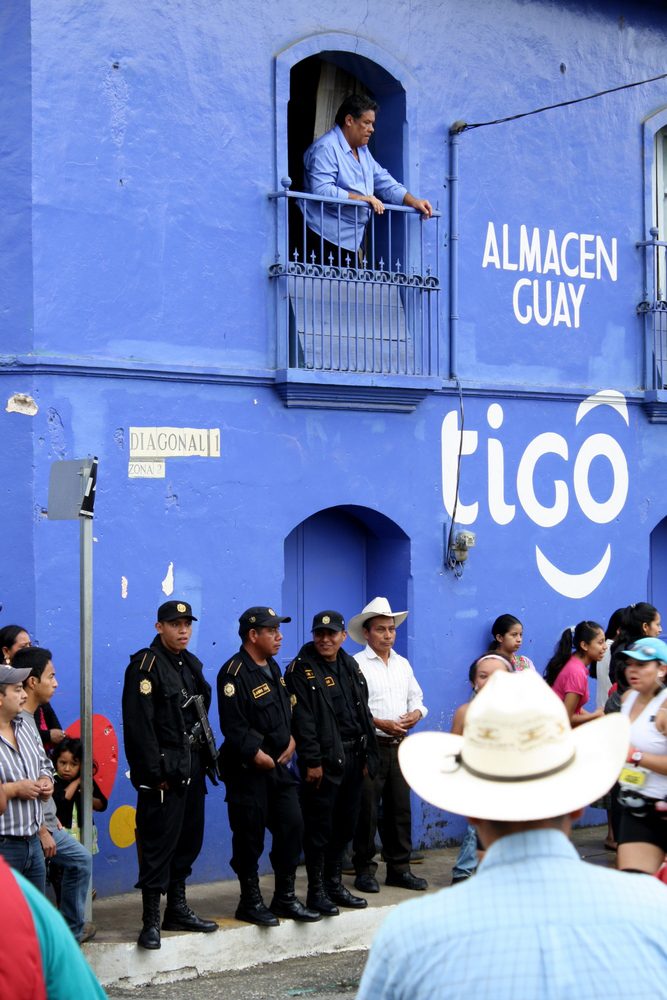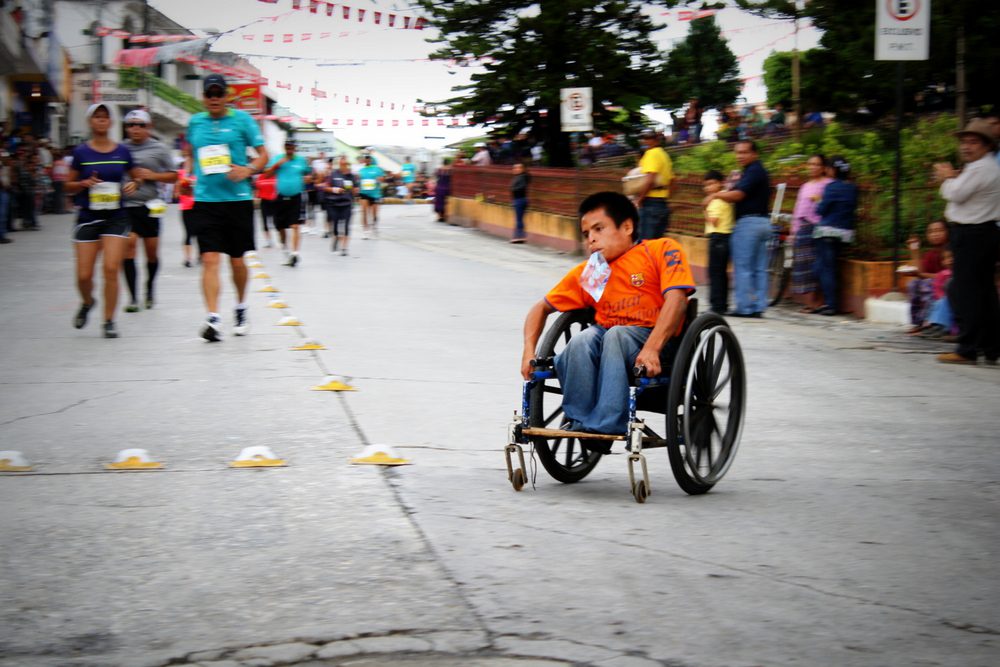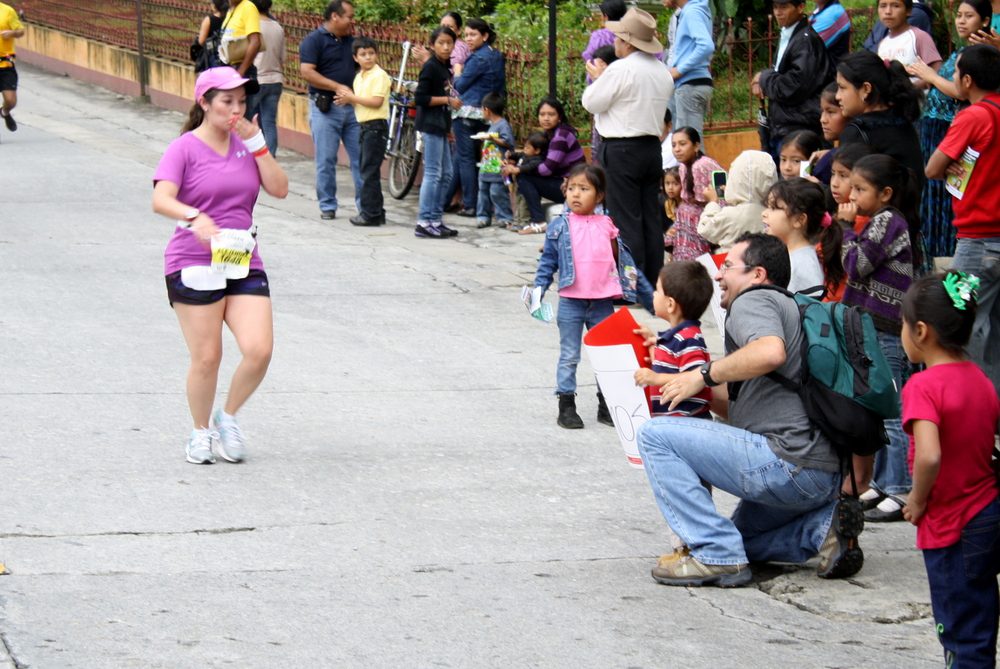 There was runner in a bull uniform and another in a leopard suit. There were runners with dogs. There were children. There were people in wheelchairs. There were mamas who took time to kiss their cheering children. There were runners who stopped to take photos of the musicians. We even saw the very last runner—a frail old man, shuffling along, grinning broadly, and completely ignoring the cluster of police escorts protecting him from being run over by the backed-up line of irritated drivers.
The end.