I don't think of cabbage as a vegetable, at least not a very good one, for three reasons:
1. Its white color implies a pallid, leached-out nutritive state, and in its most commonly eaten form—coleslaw—it's usually drowned in mayonnaise which cancels out any vitamins it might possibly have.
2. Kids balk at the tough crunch and occasional bite.
3. It's a heavy lug of a thing which I interpret to means it's probably mostly just water anyway.
So I avoid the lunky cabbage with its myriad problems. It's just not worth the struggle.
Except I kind of love the vegetable—its bite! its crunch! its versatility!—so I don't completely avoid it. This ends up being a bittersweet affair, kind of like poking a sore tooth (if poking a sore tooth is bittersweet). What I mean is, what happens is this: I tentatively cook up some cabbage to test if my family may have matured in their tastebuds and the cabbage is fabulous and I fall in love with it all over again while my loved ones (though their rotten attitudes cause me to question whether or not I should use that adjective) renew their avowed hatred of the lowly cabbage. And then I mourn, dump buckets of ashes on my head, and beat my chest with my fists. Oh those cabbage-hating beasts!
Though this time was a little different. I made spicy cabbage and my family revolted and I fell passionately in love (with the cabbage, not my family), but after feeling sad and bitter for a two full days, I went back to the market and bought another cabbage because I wanted to so there.
Luisa's recipe calls for sambal oelek but I knew I'd have as much hope finding that in Chamelco as I would a piece of the moon. I would improvise, I decided! But then in the midst of the mad supper dash, I tweeted Luisa just to see what she might recommend as a substitute.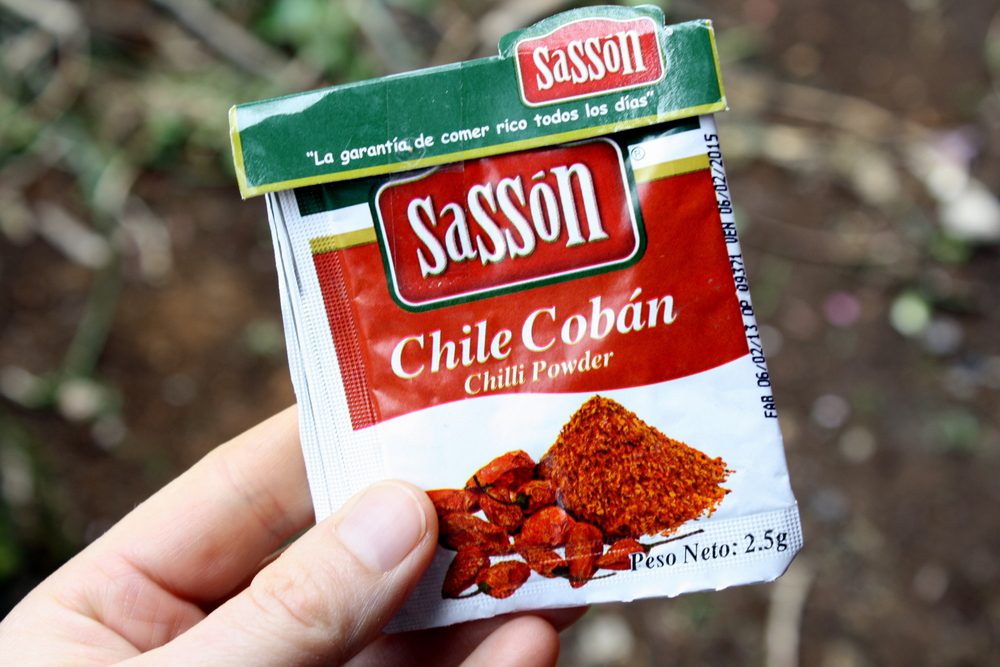 Considering she lives in Germany and it was the middle of the night there, I wasn't surprised that a response wasn't forthcoming. So I proceeded along, willy-nilly, following my own instincts. I added chili cobán for heat, paprika for color, curry for punch, and soy sauce just for anyhow. I topped the whole mess with fresh cilantro and served it over rice with a fried egg on top. It was make-your-heart-go-pitter-patter good.
The next day Luisa tweeted back: garlic and chilis! Which would be fab, I'm sure, but my little creation had already made me so happy that I no longer had any desire to tamper with the ingredients whatsoever.
In this dish, the crunchy veggies are transformed into something so tender soft (and slicked with oil without any trace of greasiness) that they are nearly succulent. In some ways the dish reminds me of pasta with its long and thin, soft and smooth strips of cabbage. Comfort food at its best.
Can I get an amen? (Because my family sure won't give me one.)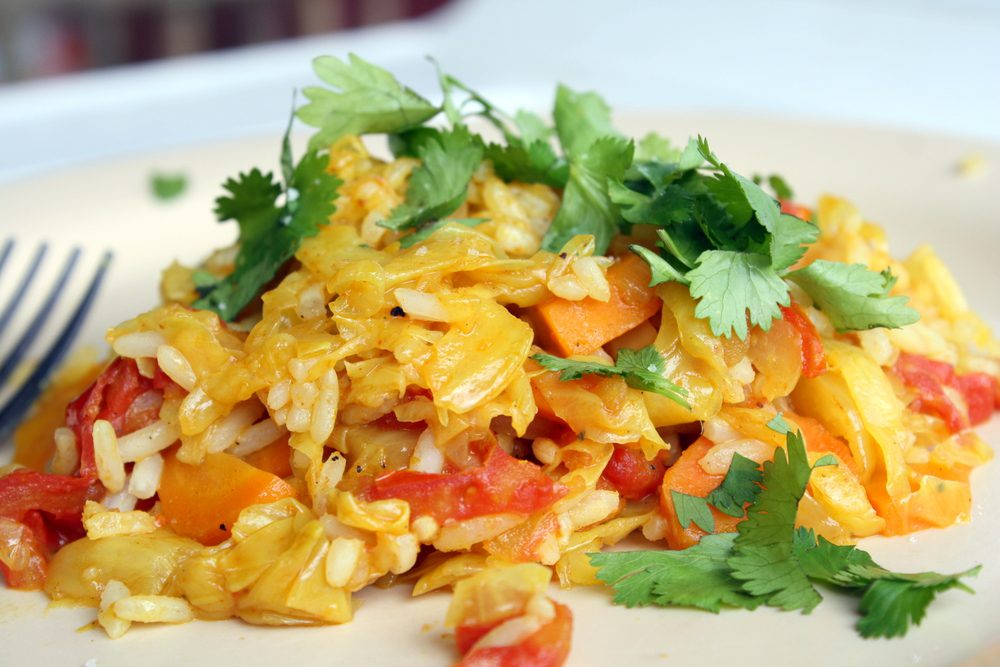 Spicy Cabbage
Adapted from Luisa of The Wednesday Chef (her book was one of the select few chosen to travel with us to Guatemala). In turn, Luisa got the recipe brainchild from Molly.
I used chili cobán for my chili powder. It's hot and smokey (and quite different from the chili-soup chili powder I use at home) and I'll be bringing some back to the states with me. You can use any chili that you like: fresh and green, dried and fiery, saucy, powdered, etc. Whatever you have in your cupboards.
Luisa's recipe called for bacon and shrimp of which I had neither. I did, however, have some bacon grease in my fridge—a great addition. But you can omit all meat and just stick with olive oil, if you prefer. (I think some spicy sausages would work well here, too.)
2-4 tablespoons olive oil, canola oil, or bacon grease
1 medium head cabbage, thinly sliced
1 onion, thinly sliced
2 carrots, cut in half lengthwise and thinly sliced.
2 teaspoons curry powder
1 teaspoon (less, maybe) chili coban powder
1 teaspoon paprika (smoked would be nice)
2 teaspoons soy sauce
3-4 roma tomatoes, cut in half lengthwise and thinly sliced
salt and pepper to taste
fresh cilantro, chopped
In a large pot, heat the fat over medium-high heat. Add the cabbage, onions, and carrots. Simmer/saute until the vegetables have lost their rigid reserve. Reduce the heat, clap on the lid, and cook for another 10 minutes until the vegetables are tender through and through. Add the curry, chili, paprika, soy sauce, and tomatoes. Cook for a bit longer to meld flavors and soften the tomatoes. Add salt and pepper as needed.
Serve the spicy cabbage over rice with lots of fresh cilantro.