Last weekend when I made the black bean chili, I made a cornbread to go with it. Except instead of regular cornmeal, I used Maseca flour.
The only cornmeal I've been able to find here is instant polenta. Actually, I found a box of cornmeal once, in a hole-in-the-wall shop, but I didn't buy it (silly me) and I've never seen it anywhere else since.

The instant polenta works fine as cornmeal. The resulting cornbread is a little heavier than normal (I prefer my home-ground yellow popcorn), but still yummy.
The cornbread made with maseca, however, was completely different. There was none of the coarse grittiness that comes with cornbread. It was soft and tender. It was like cake, but with a corn tortilla-y flavor. We loved it.

(I still love my cornmeal cornbread, but after reading this post, I do wonder if maseca cornbread might have some nutritive benefits.)


Of course, considering that the K'ekchi' love anything and everything related to corn, I taught the girls how to make it. We made only six double recipes and sold it all, much to the disappointment of those who didn't jump-jump into the buying and eating frenzy.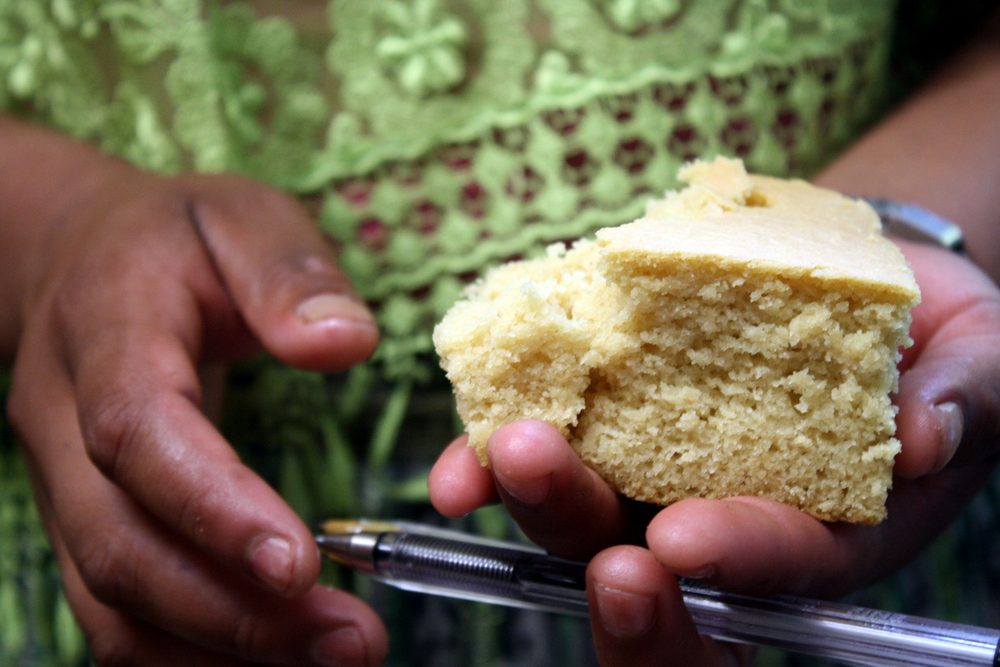 Maseca Cornbread
Adapted from my standard recipe.
Updated: The results of more experimentation (no white flour and nearly all maseca and then some whole wheat, maseca, a bit of cornmeal, etc) were all a success!
1 cup maseca flour
1 cup white flour
1/3 cup sugar
4 teaspoons baking powder
½ teaspoons salt
1 egg, beaten
1 1/4 cups milk
1/4 cup oil
Mix dry ingredients. Whisk in wet. Pour batter into a greased 9×9-inch baking dish and bake at 350 degrees until an inserted toothpick comes out clean. Serve warm. Pass the butter and honey.
Ps. All photos, except for the one of the flours, are from the baking day at Bezaleel.