In my latest newspaper column I wrote about our recent applesauce-making day. What follows is a photo story of that saucy party.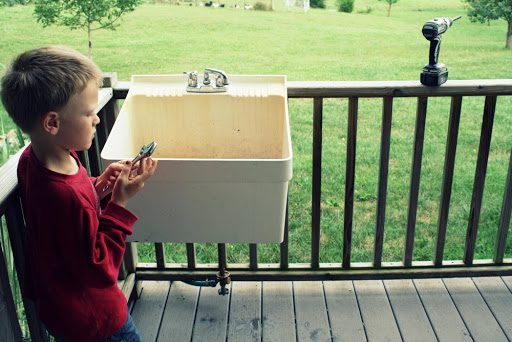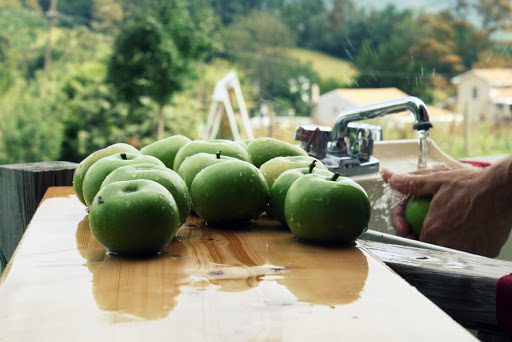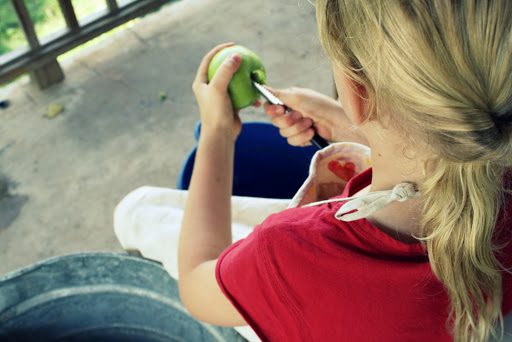 Gingerbread
Adapted from Cook's Illustrated Cookbook
This cake is quite spicy. The ginger flavor is much more pronounced in
this cake—both ground and fresh!—than in the cake I grew up eating. For a gentler cake, omit the fresh ginger.
3/4 cup strong, dark beer such as Guinness
½ teaspoon baking soda
2/3 cup molasses
3/4 cup packed brown sugar
1/4 cup white sugar
2 eggs, beaten
1/3 cup flavorless oil such as canola
1 tablespoon grated fresh ginger, optional
1½ cups flour
2 tablespoons ground ginger
½ teaspoon each, baking powder and salt
1/4 teaspoon each, cinnamon and black pepper
Bring the beer to a boil in a small saucepan. Remove from the heat and
stir in the baking soda. Pour into a large bowl and whisk in the
molasses and sugars. Add the eggs, oil, and fresh ginger.
In another bowl, combine the flour, ground ginger, baking powder, salt,
cinnamon, and black pepper. Add the dry ingredients to the wet in three
parts, whisking until smooth after each addition.
Pour the batter into a greased 8×8-inch pan. Bake at 350 degrees for
35-45 minutes. Serve with fresh applesauce or a dollop of whipped cream.



This same time, years previous: dam good blackberry pie, dimply plum cake, caramelized cherry tomatoes, down in the peach pits