1. I love my bowls. I have lots of them, a whole stack of metal ones, and some plastic and glass ones as well.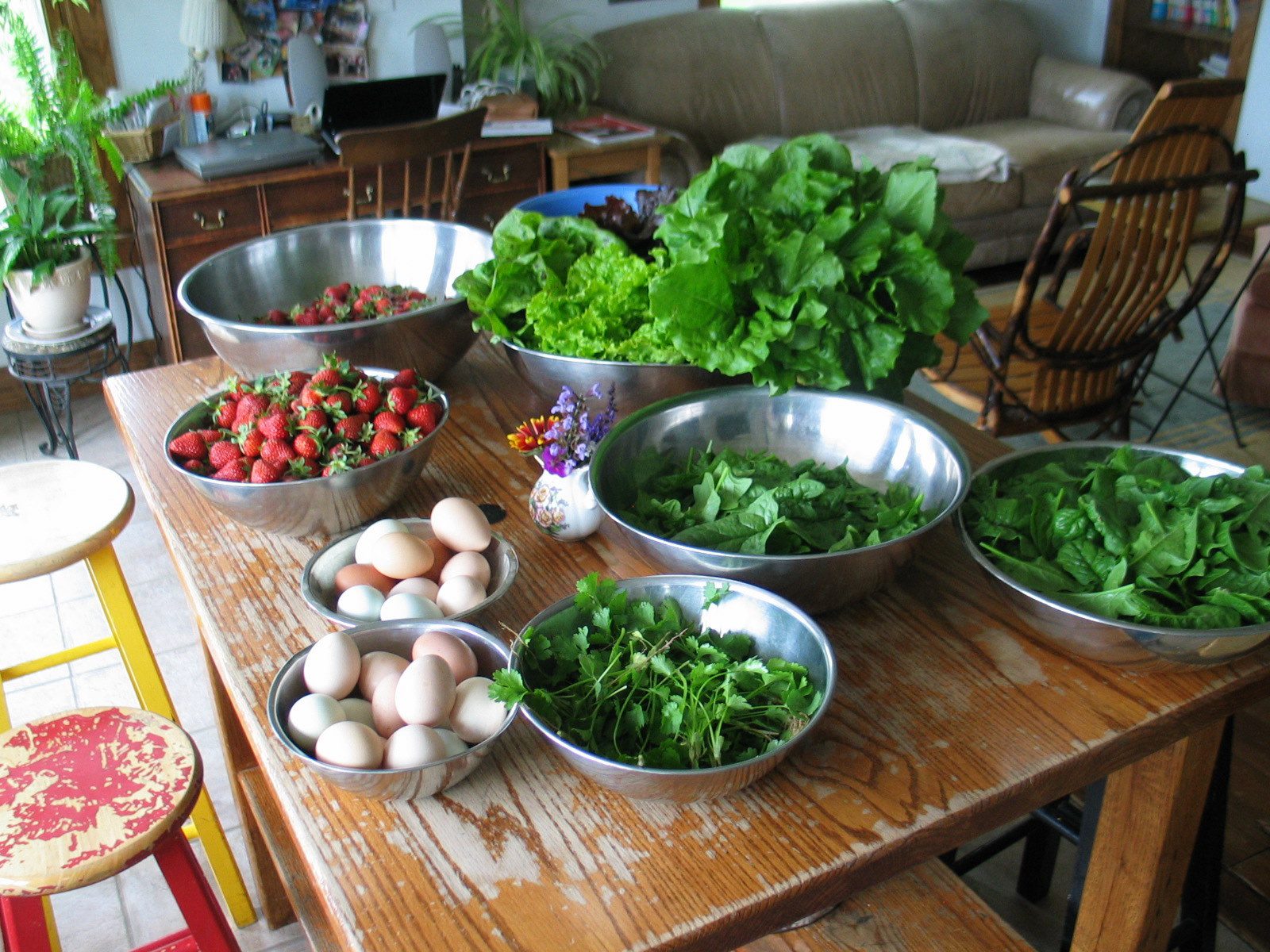 I use them every day, but they get extra heavy usage in the summer. I grab two or three before heading out to the garden and fill them up with whatever it was I was going out to the garden for: asparagus, strawberries, lettuce, spinach, peas, chard, red raspberries, you name it.

I don't have any real point to my tale except to say that the value of a good stack of bowls can not be underestimated.
2. What do you see when you look at this picture?

Peas, you say?
Ha! If only! You want to know what I see? I see long rows and little yield. I see marital strife (Grrrr). I see a burned back and sore leg muscles. I see an insane amount of weeding.
Peas, my foot.

(They do taste delicious, though.)
3. Recently, Yo-Yo read Holes to Miss Beccaboo.

Every chance they got, they'd disappear for loooong stretches of time. I didn't blame them; it's such a fabulous read aloud. If you haven't read it yet, do so. Please.
4. Miss Beccaboo still isn't reading. I have lots of things to say about this state of affairs, but I'm not sure what they are or how to say them so you'll have to wait.
5. Our new book-club read is Interpreter of Maladies. I've heard such good things about it that I bypassed the library entirely and ordered it straight from Amazon. The group just finished reading The Lacuna, except that I didn't finish reading it because I didn't like it. But then I listened to the women discuss the book, realized that I had already (back in my MCC days, perhaps?) read a book about Frida, and decided that I'll finish it after all, maybe even starting over from the very beginning.
See? Book clubs are good things! They push you to finish what you started (at least this time around).
6. Lemon Ice Cream with Red Raspberries, oh yes.

I got this recipe from a friend from church. She recommends serving it with gingerbread and red raspberries, but I just went with the berries and it was superb.

The lemon stands out in a big way, and since it's made with half-and-half instead of cream, it's lighter, like how lemon feels.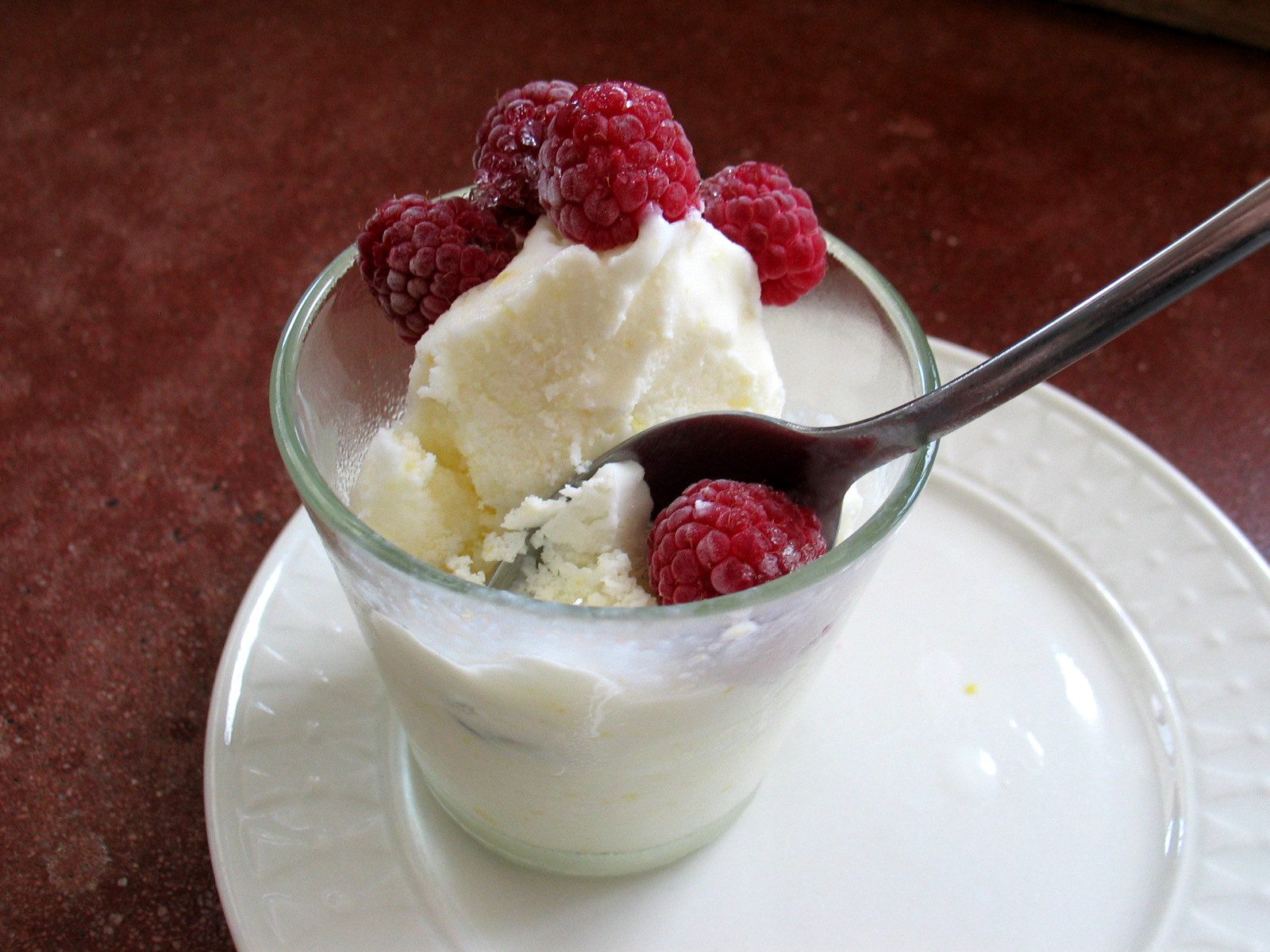 Because of the lemon zest, pulverized though it is, the ice cream is not creamy smooth. This bothers me when I eat the ice cream plain (and could be solved by straining the mix after letting the cream steep with the zest for a day in the fridge), but when mixed with red raspberries, the problem disappears completely, thanks to the berry seedy (ha!) distraction.

Lemon Ice Cream with Red Raspberries
Adapted from my friend Jodi's recipe, and before her (according to her) from the China Moon cookbook, whatever that is.
½ cup, slightly overflowing (in other words, 9 tablespoons) fresh lemon juice (2-3 large lemons)
the zest from those lemons
2 cups half-and-half
1 cup sugar
pinch of salt
1-2 cups red raspberries
Wash the lemons, pat dry, and zest them.
Put the zest and sugar into a food processor and process for several minutes (set the timer for three minutes and go from there) till the juice starts to liquify. Add the lemon juice and pulse to blend.
Pour the mix into a glass bowl and add the half-and-half and the salt. Stir to combine. Let the mix rest at room temperature for about twenty minutes. It will thicken and curdle a little. Don't worry about it—it's all good.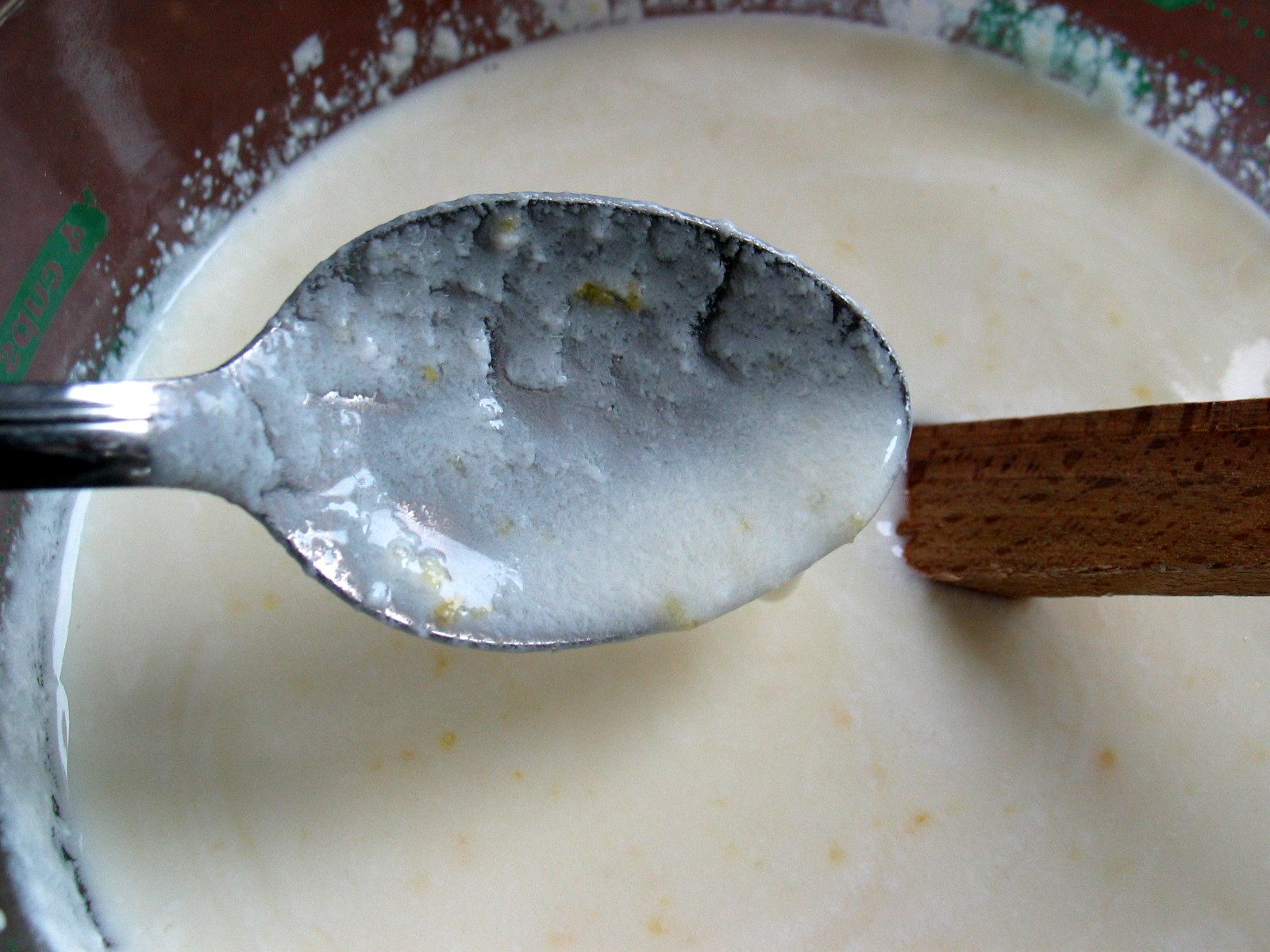 At this point you can refrigerate (or even freeze) the mix until you're ready to churn it. (If you choose to strain it to remove the zest, first refrigerate it for 6-24 hours in order to obtain optimal lemony-ness.)
Pour the mixture into your ice cream freezer and churn for 25-30 minutes.
This is good right off the bat, but it freezes well (cover the ice cream with a piece of plastic wrap) and scoops great even when frozen solid.
Scoop into dainty glasses and top with fresh red raspberries.
Yield: about a quart
About one year ago: Nothing, so go read this post: Groundhog Quiche. It pretty much sums up my little brother.