I finished up the last of the bread baking on Friday.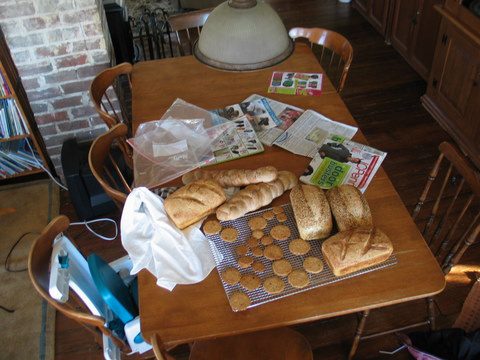 I'm sick of baking bread, as in I-can-hardly-stand-to-eat-bread-anymore sick. My refrigerator seemed to always be loaded down with the proofing bread (and now it's my freezer that's loaded down), and I was putting so much of my energy into feeding the starters and mixing and shaping and baking when I already had the extra work of Christmas baking and menu planning. I was spending way too much time in the kitchen, so it's with an enormous sigh of relief that I put the baby away.

I will not bake more sourdough till 2009. Merry Christmas!