This is what happens if you don't dock the bread properly, or if it hasn't been proofed all the way.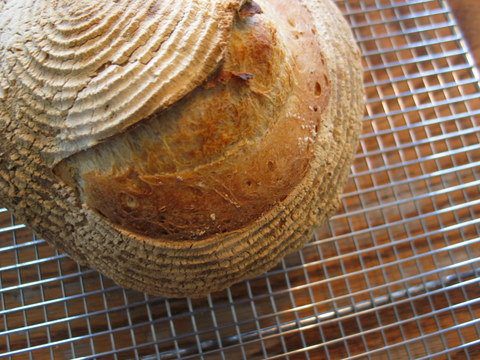 In this case, both factors were present. The bread was under-proofed (right around 58 degrees instead of 62) so I should have made a deeper cut when I docked it.

But I didn't, and you can see how the bread contorted itself as it struggled to find room to expand.

So now it sports a Novocaine-induced chipmunk face—a loaf of bread that has had dental work. How about that … a genuinely toothsome bread.