Mr. Handsome has, over time, come to learn that numerous people (who don't know him very well) think he's always angry. I'm here to squash all rumors. They are unfounded. Mr. Handsome, while quite handsome…
…can be a complete and total goof ball. Here's the proof: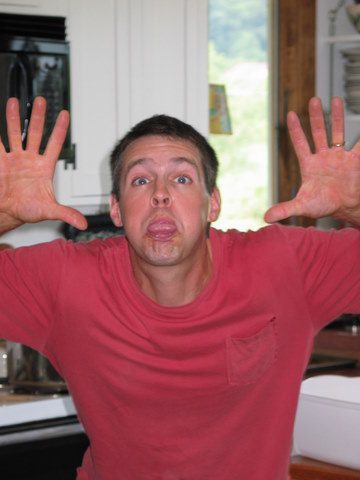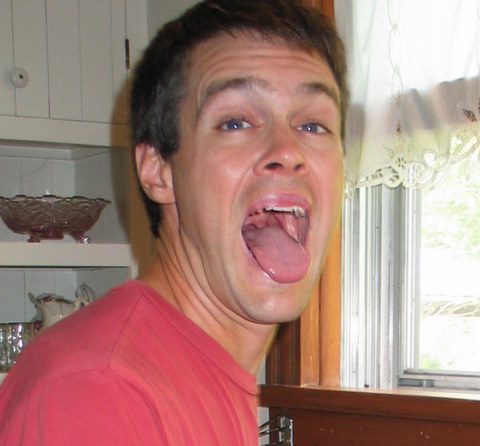 Uh-huh. He sure is some angry guy, don't you think? Insane, crazy, loco, a Bloomin' Piece O' Work is more like it.
And boy oh boy, do I ever love him.