We've been feeding the calves three times a day: at seven in the morning, one in the afternoon, and seven in the evening.
It's my older daughter's job to feed them, but sometimes, like one evening last week, we all chip in, some more happily than others.
That evening the feeding process was complicated by the one calf that had scours. It takes a good deal of coaxing — and a lot of time — to get the milk down, and extra hands to help fend off the rest of the calves. Also, another calf looked like he might be getting scours (he did), and there was a deworming injection for all four beasts.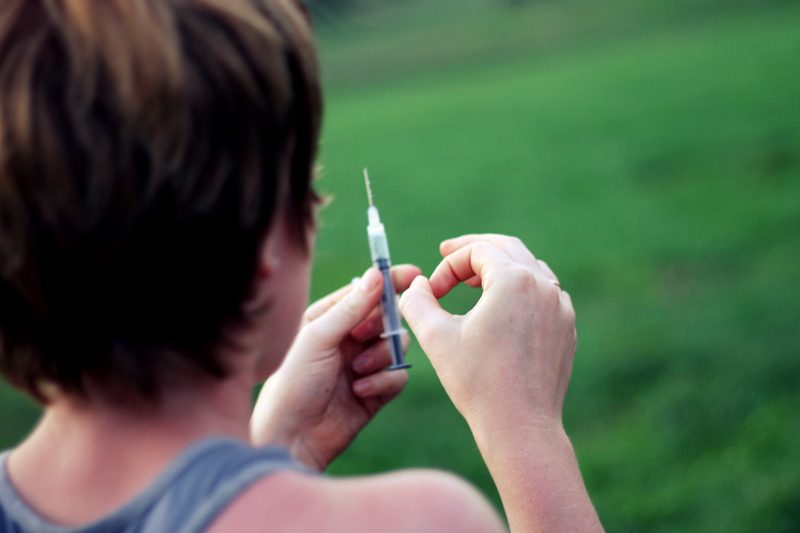 The calves are gradually earning their names. We now have a Charlie and a Sebastian (though I'm not sure which is which). Half of us want to call the heifer Daisy and the other half are staging a revolt. The fourth calf remains nameless, mainly because he might die.
The scours thing has been a real bugger. One of the calves got so weak that we'd have to lift him into a standing position, and then he'd topple right over, his legs splayed in all directions. Feeding times took forever, and it was so discouraging. But then a vet tech friend popped in with antibiotic injections and advice on the proper electrolytes to use, and the next morning all four calves were on their feet, lined up at the door ready to eat.
There have been relapses (and just yesterday we had to give another electrolyte feeding), but over all the calves are eating well, charging to the bottles and slurping the milk down at breakneck speeds.
So maybe we've turned the corner?
This same time, years previous: grape pie, the quotidian (9.26.16), stop and sink, better than cake, test your movies, baking with teachers, the quotidian (9.24.12), when the relatives came, painting my belly.