This week a delegation from MDS's Pennsylvania office is visiting the island. Tuesday afternoon, they came to Ponce.
My husband left the jobsite at the last possible minute, leaving our son in charge of the crew and zipping home to join us for coffee and pastries on the front porch. I'd originally thought I'd make scones for the group, but then it occured to me that since they're only on the island for a week, they'd probably want to try as much Puerto Rican food as possible, so that morning I took the three younger kids and traveled a little north of town to one of the better bakeries.
I let the kids each pick out a pastry for themselves, and then together we chose a bunch of other stuff. The baker guy, for some reason, was really concerned about any empty space left in the box — Look! Empty space! Buy more! — so I ended up over-buying. Not that I was upset or anything because pastries, duh.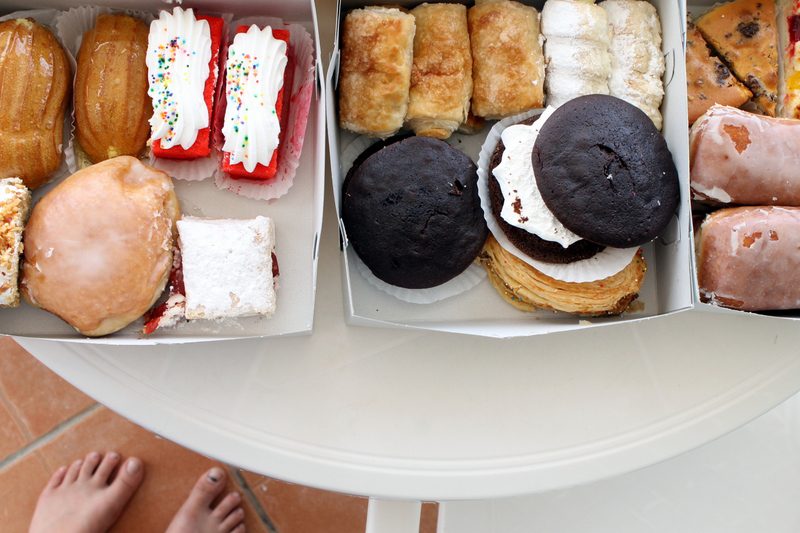 After visiting for a bit, we piled into cars and drove to the jobsite, taking along all the uneaten pastries for the volunteers. When my husband had left to come home, the volunteers were pouring the concrete bond beam around the outside top walls. When we arrived, they were still hard at work.
The three younger kids immediately grabbed hardhats and jumped in feet first, running numbers (unnecessarily, the older son said; let him be, I said), measuring and cutting rebar, washing the cement mixer, cleaning up.
The last time the MDS director had been on the property, Nilda's house had been a pile of rubble on the ground. He gave a prayer in that spot, Carmen (or one of the other Puerto Ricans? I can't remember…) told me, gesturing.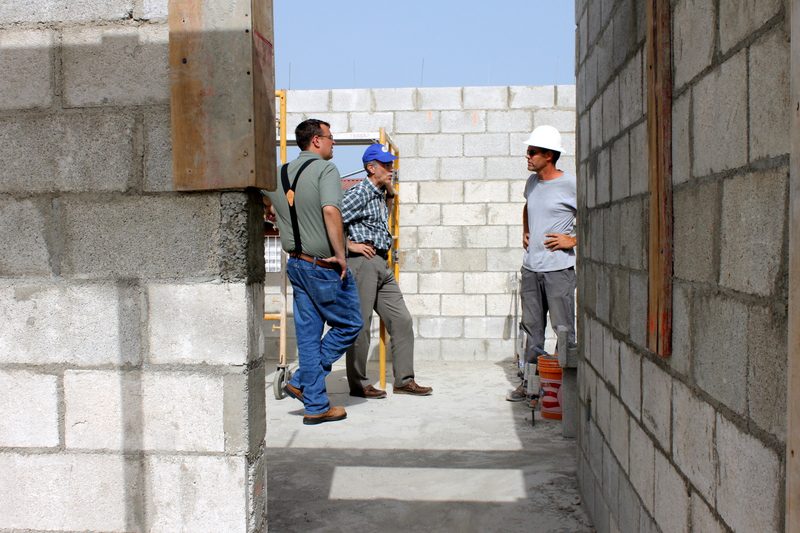 It pulled me up short when she said that. Just ten short months ago, this property was the scene of a disaster; now it's a beehive of activity and hope. So much has changed.
In the trailer, the delegation lingered in the sweet, cool air, listening to my husband hold forth about all things construction.
Then, before they left town for their next stop on their island tour, we all drove up the hill to see Esther, the homeowner whose roof my husband helped to replace last January, because even though Esther lives in the same neighborhood as Nilda, my husband and I had not yet been to visit her. Esther gave me a huge bear hug and then proceeded to show us every nook and cranny of her delightfully cozy and stunningly spotless — and sturdily roofed! — house.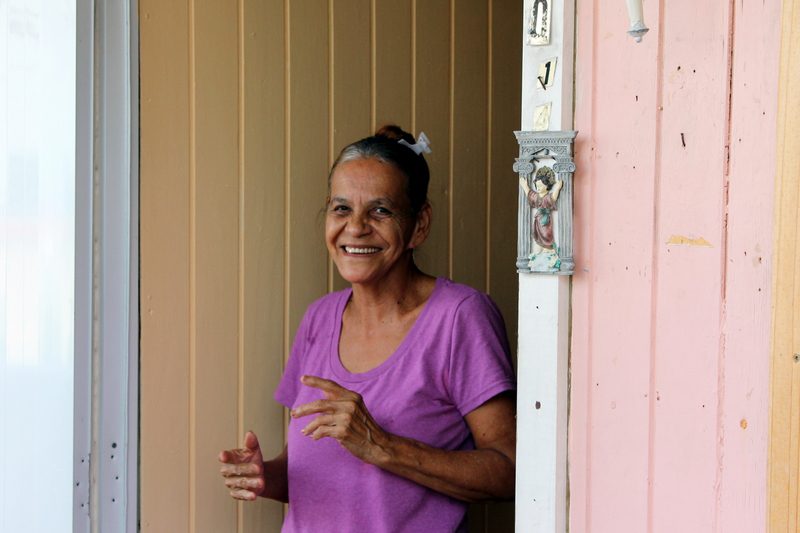 What a dearheart!
This same time, years previous: sweet sixteen, in the kitchen, apricot pie, statements, whole wheat zucchini bread, pasta with roasted tomatoes and summer squash, zucchini parmesan frittata.