The first volunteers arrived on Saturday.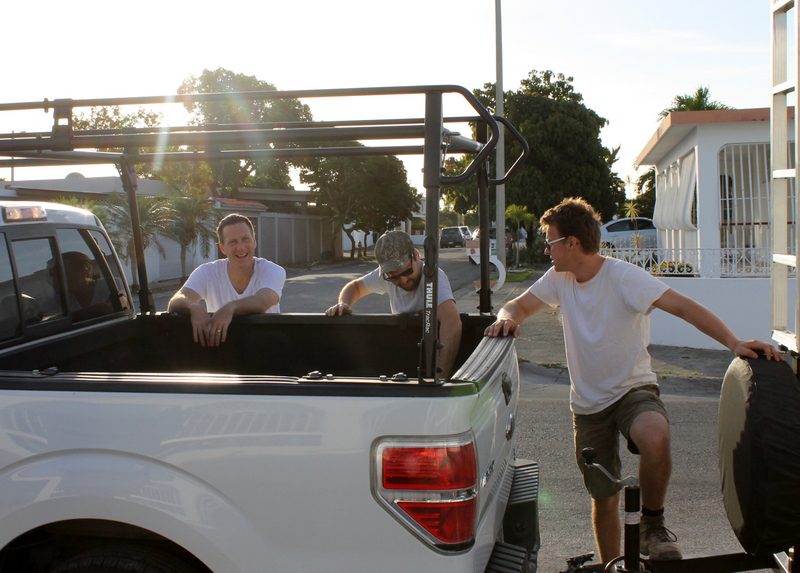 what they look like when they leave for work in the morning


Kenton is my cousin — he'll be staying for two weeks — and he knows everything about carpentry and has boatloads of energy. He's a mover (but a strategic one), which helps to keep my husband from over-thinking everything. My husband says it's been great to not have to be the main decision-maker for a change.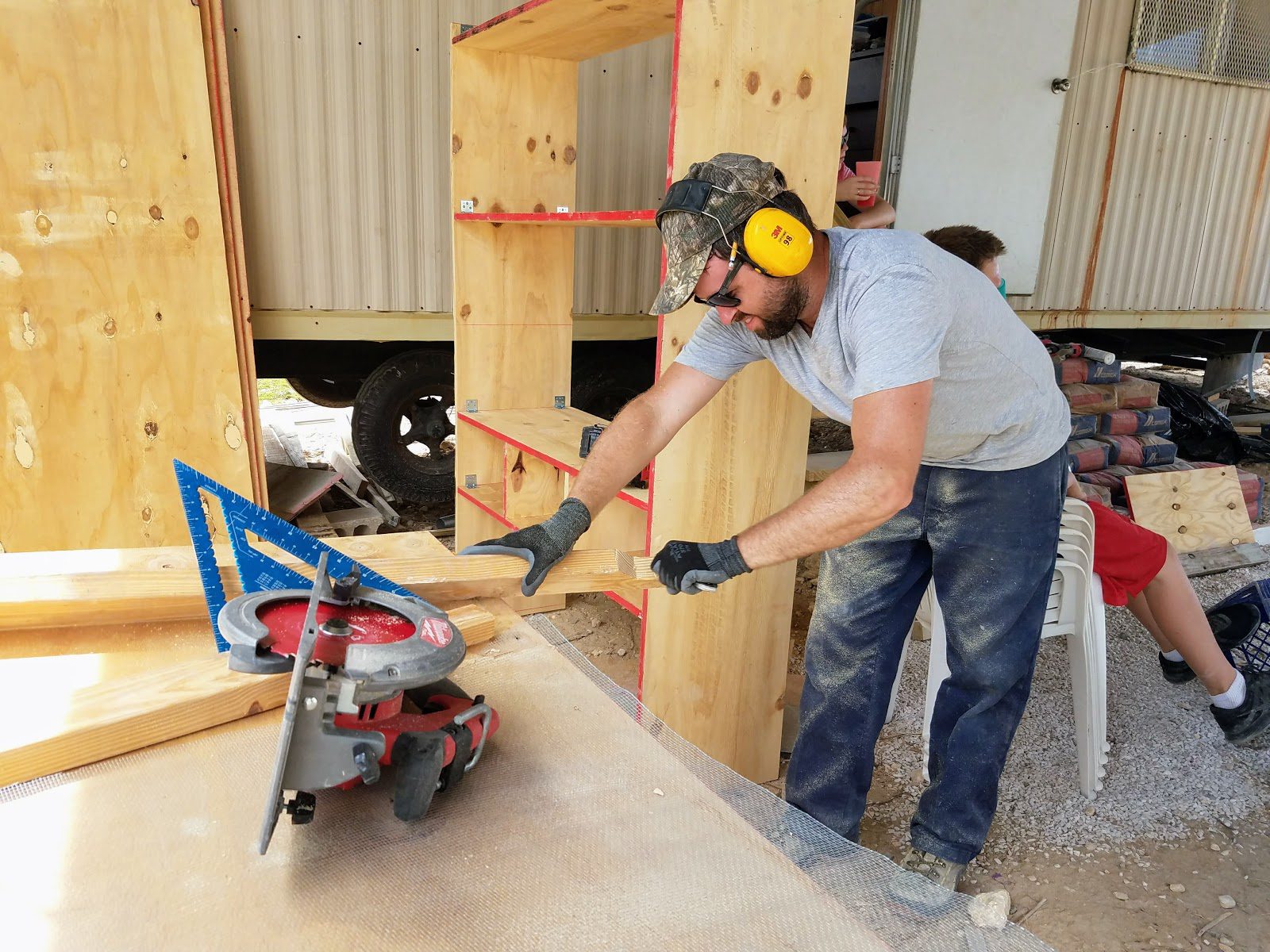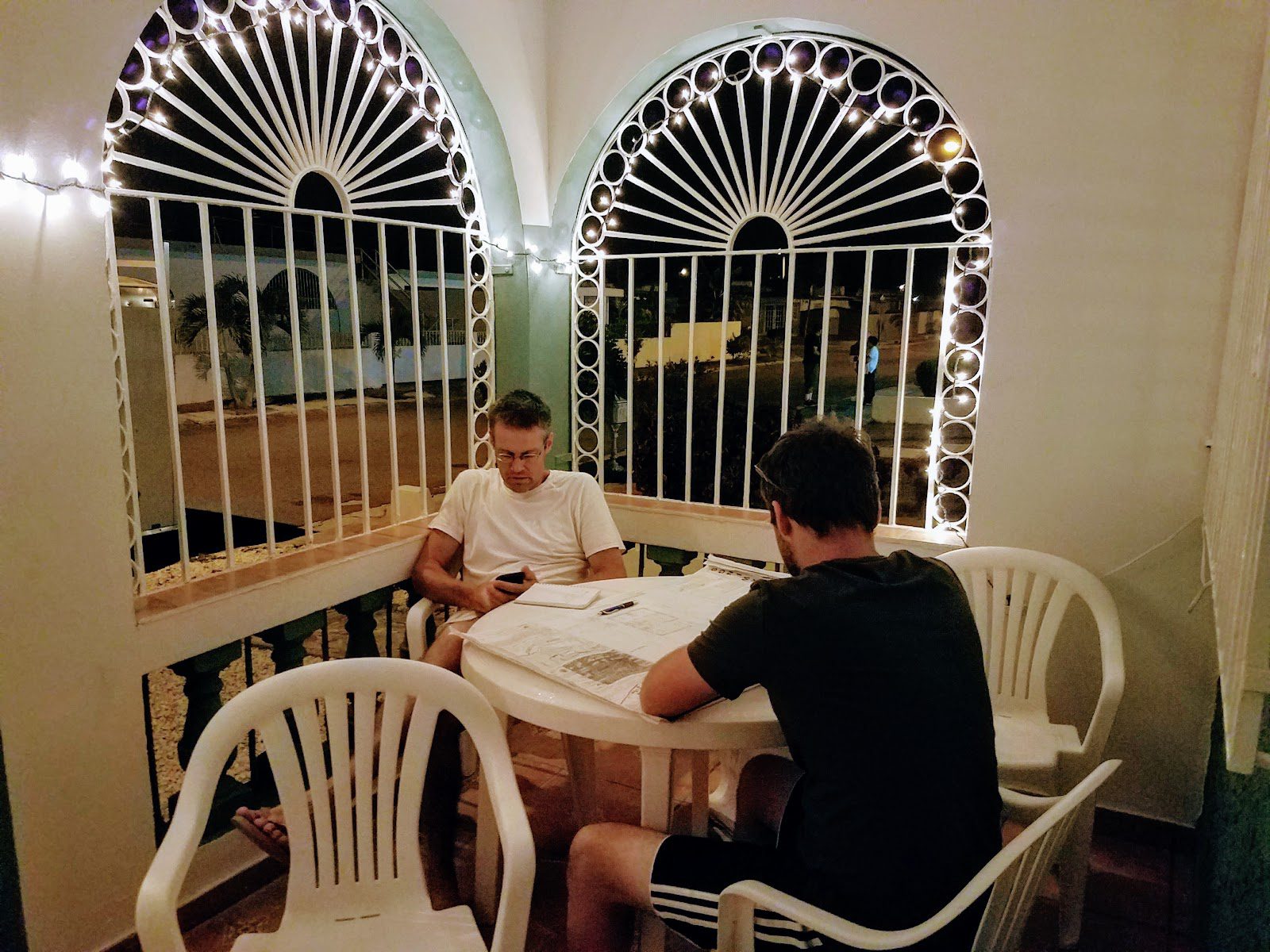 Chris is some random dude from off the internets, I kid you not.
Seriously, get this: his wife read my blog post about needing volunteers and then, just last week — LAST WEEK — she commented to Chris that he might like to volunteer in Puerto Rico and he was like, Sure, sounds like fun! Several days later, he was here. He didn't even know what Mennonites were.
He and his wife (she sent along a bag of delicious homemade oatmeal raisin cookies for us, thank you wife) are homesteaders, as in, they've been gradually building their own house (ordinary) and they make their own shoes (not ordinary). Chris knows his way around a jobsite just fine, is fluent (as he says)"in pointing and smiling," and is game for anything.
Both guys wash dishes, clean up after themselves (and others), and are totally chill about the kid chaos, shouty conversations between a particular married couple, jobsite uncertainties, sweltering heat, and five a.m. wake-ups.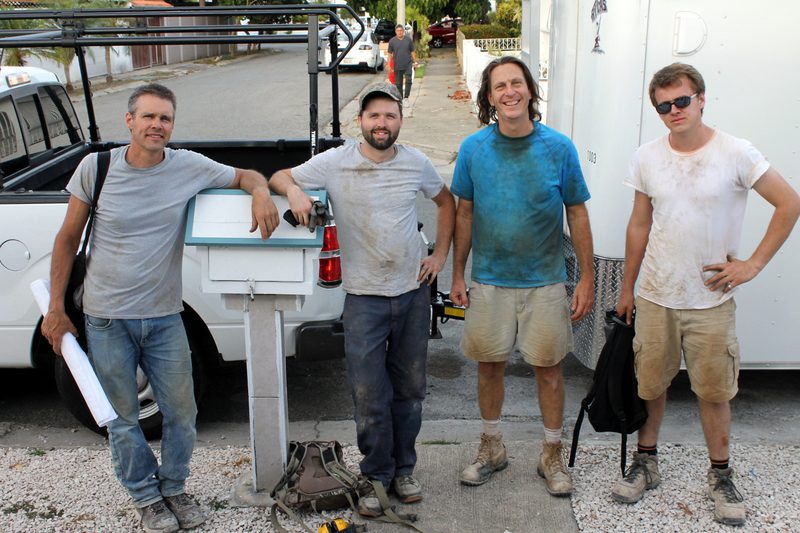 what they look like when they get home
It's a good start, people. A really, really good start.
This same time, years previous: on pins and needles, chocobananos, Jeni's chocolate ice cream, strawberry daiquiri base, sour cream ice cream.