Late afternoon the other day, after hours of shopping, unpacking, and setting up, I realized that I would fall over dead if I didn't eat something right this very minute so I grabbed the nearest available calories — a bag of corn puffs — and tore into it. The rest of the family flocked to the table, and we feasted.
Then, after our 4 pm sorta-supper, we took off to find the beach.
Turns out that the Ponce beach — La Guancha — isn't great for swimming. It's rocky and the water is gunky with algae. But there were a lot of people about, just soaking up the sun and luxuriating in the steady breeze, which is really more like a fierce gale.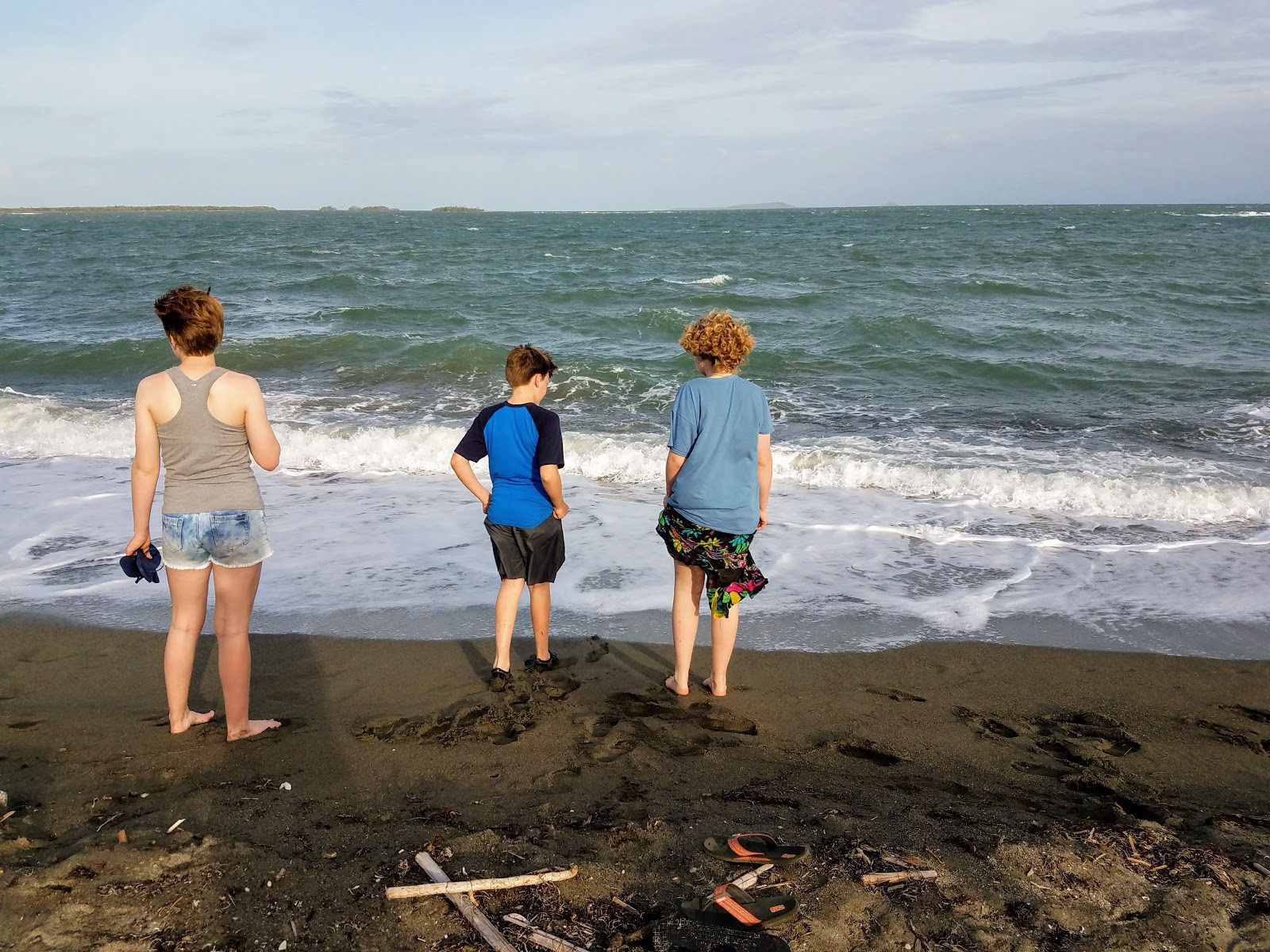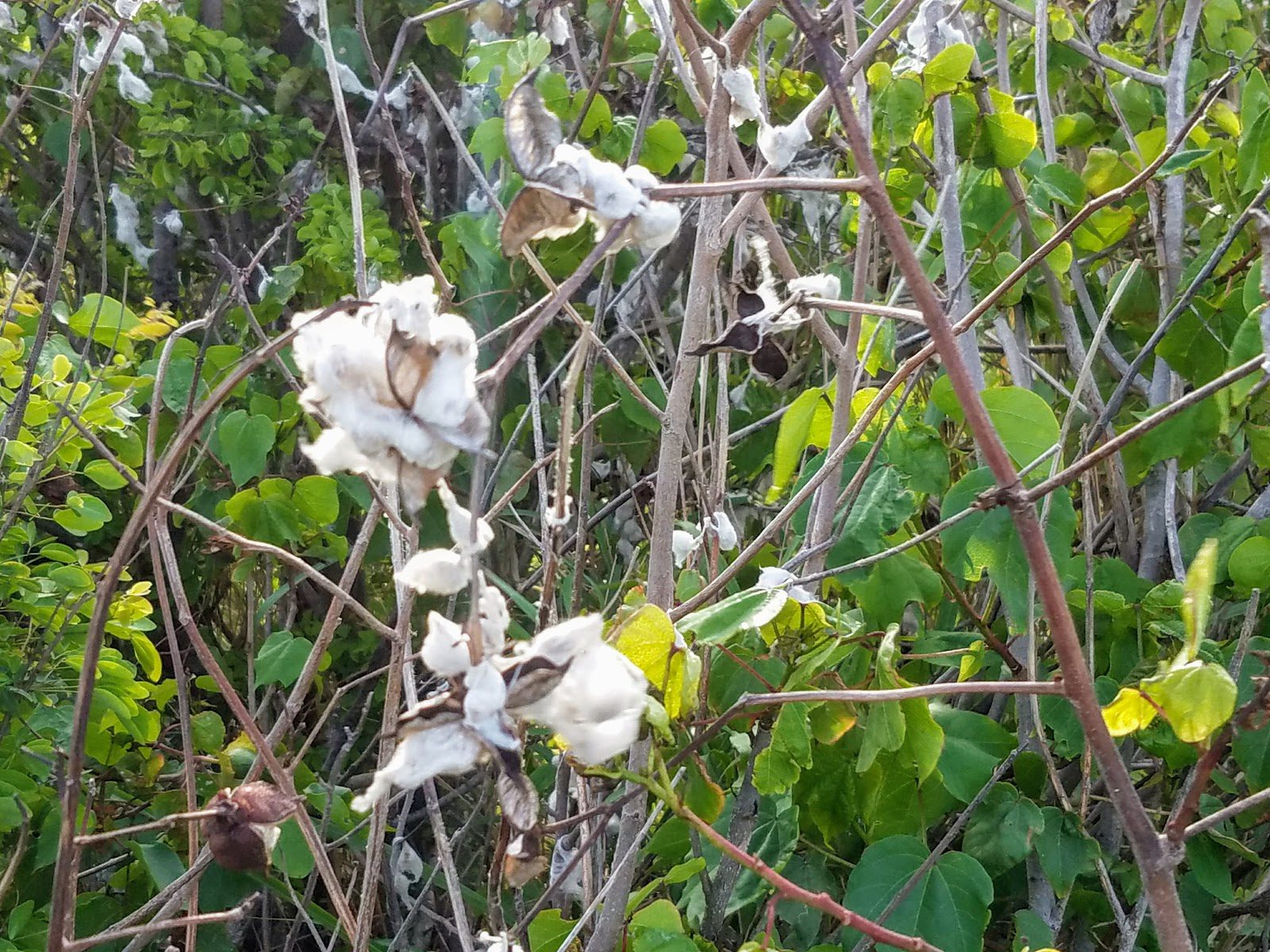 So we meandered about, discovering sandcrabs and stray cats and cotton (?), and then back at the wharf (or whatever it is), we played on the exercise equipment and gawked at the big ships and the huge port thingy which I would love to see in operation.
****
Yesterday we drove to San Juan to stock up at Costco (found: pesto, cans of frozen orange juice concentrate, tubes of ground beef, craisins; not found: chocolate chips, ranch dressing mix, and rolled oats) and then to pick up our older son from the airport.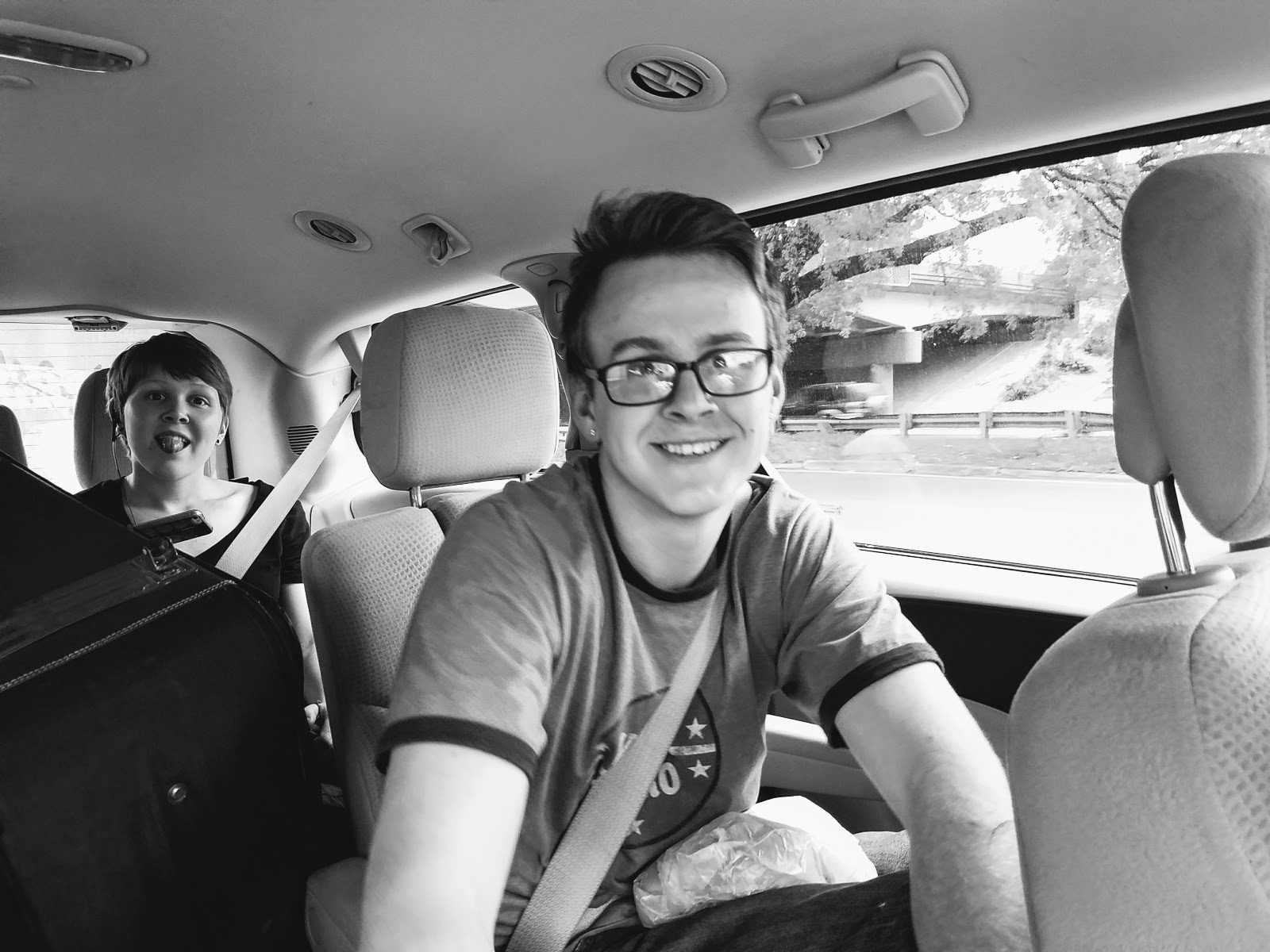 Traffic was horrible on the way back so the trip took twice as long, but at least we have air conditioning in the van. Sluggish traffic is so much more bearable when one is well-aired.
And now we're a family of six once again!
***
The plumber unclogged the pipes the other night — a piece of mop was stuffed down there — and then I did a whole bunch of laundry the next day. Under that hot tin roof, the laundry bakes up nice and dry right quick. I have a ton of line space, and the washing machine is enormous. It's a fabulous little set-up.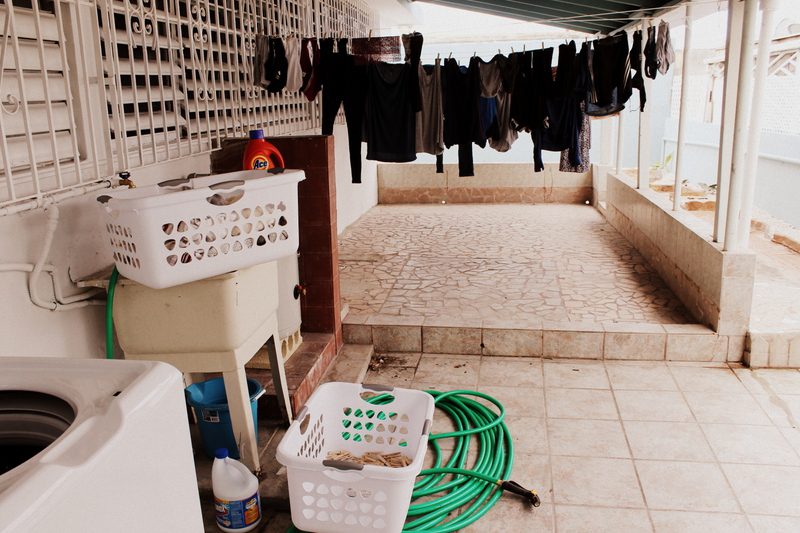 But then this morning, the toilet stopped flushing again. Apparently the plumber only got out a piece of the mop? Just enough to let some water through? So my husband, fed up with not having a functioning toilet, rented a pipe snake thingy and right now he's back in the closet yelling at the kids to bring him things and the whole house smells like a sewer.
Fun times.
***
In other, more delicious news, I'm cooking again!
The fridge is stocked with leftovers and iced coffee, and I have frozen fruits on tap for smoothies, and there's a tub of animal crackers to snack from. There's a jar of granola on the shelf, too, and mixed nuts. I feel equipped, like I can whip up something nourishing at the drop of a hat, and so this morning, when we had company — a couple from World Renew — I did just that: sausage and egg bake, bagels, juice, coffee.
We're invited to a Mother's Day celebration on Sunday and I'm taking dessert. I'm thinking I'll make a cake. Maybe chocolate? I haven't decided yet….
This same time, years previous: the quotidian (5.8.17), Moroccan carrot and chickpea salad, rhubarb crunch vanilla ice cream, how it is, so far today, black bean and sweet potato chili, the family reunion of 2012, rhubarb cream pie.