Orange juice is not called jugo de naranja, like you'd think, but rather jugo de China. Gouda cheese is queso de bola (ball cheese). Cheddar cheese is queso de papa (potato cheese). Potatoes are patatas.
***
Water is never ever cold enough. In the shower, from the tap, in the ocean — it's all tepid.
How I long for bone-chilling cold water, frigid enough to suck the heat from my body, the puffiness from my feet!
***
I miss quart jars. We're slowly accumulating leftover jars from salsa, pickles, and jelly, but they're mostly small, and for many of them I can't get rid of the overpowering smell of garlic-and-vinegar. And nothing ruins a delicious iced coffee faster than storing it in a pickle jar. (Well, except for soured half-and-half which is turning into a regular occurance, sigh.)
***
My morning runs are agonizingly boring. I run loops around and through the neighborhood, but the concrete flatnesssince is soul-killingly dull. Without hills, I have to do sprints to actually get my heart pumping. And the heat, of course, is such an energy suck.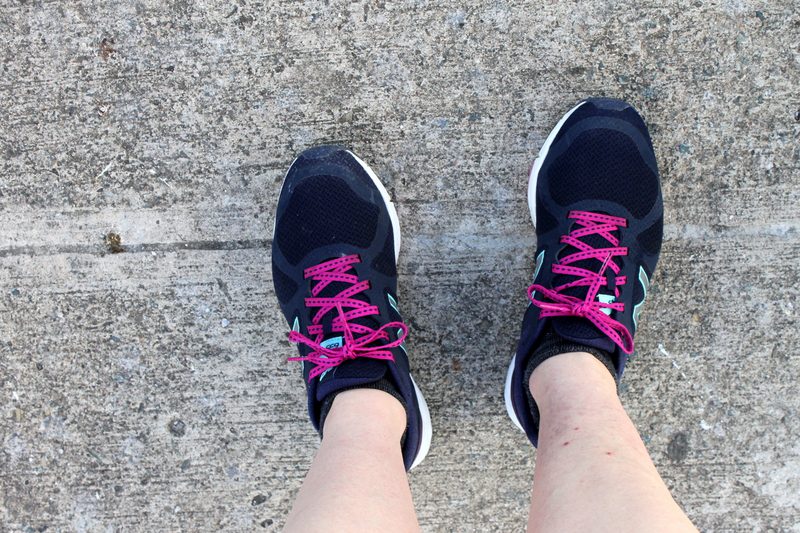 I actually gave up running for a little there, but then I felt terrible because I wasn't getting any cardio, so back to My Mornings of Misery I went, tail tucked between my legs.
Silver lining: I've since learned that if I leave the house by 5:40 a.m. then I can at least finish before the sun comes up.
***
Since we've arrived here, I've had a borderline sore throat. Am I reacting to something I'm eating? Am I over-tired? And then my husband suggested that maybe my throat irritation is due to the dust in the air?
Also, for quite a while I struggled with a queasy stomach. I thought it was maybe due to the lettuce I was eating — all that romaine lettuce had just been recalled — but then the nausea disappeared. Either I'm no longer eating contaminated greens or I had a stomach bug.
Whatevs.
***
It's super breezy during the day — our hallway feels like a wind tunnel — but it gets murderously still at night. Thank goodness for fans.
***
Problem: maggots. As in, our outdoor trash was roiling with them. We've since learned to wash all raw meat packaging and to store meat scraps in the (already too-small) freezer. Also, keeping the trashcan in the sun, not the shade, helps.
***
I located the recycling center! I found the post office! I am succeeding at life!
***
We store our bread in the microwave. Best breadbox ever.
***
My glasses get ridiculously greasy. It's like they're magnets for face oils, or maybe it's just the heat — perhaps the humidity is half human sweat? Whatever the reason, I have to wash my glasses multiple times each day.
***
Night driving is freaky. It's hard enough in the day, what with all the missing signs, switched around roads (and the misinformed Mrs. Google insisting I drive on roads that don't exist), non-working stoplights, and crateresque potholes, but at night it's dark. And I don't just mean absence-of-sun dark — I mean dark dark: streetlights are few and far between, and many lanes are unmarked.
Like I said, freaky.
***
Public libraries do not loan out books, sob.
***
Apparently, no one in Puerto Rico eats tacos because I can't find taco seasoning anywhere. Chili, too, or only a little bit of it because I've only found tiny containers of chili powder. Also, THERE ARE NO TWIZZLERS. (But then Chiro found some for us when he was out traveling, and even though he thinks they're appallingly gross, he kindly bought a bag of them for us.)
***
Sad news: ice cream runs about double what it costs in Virginia so we're not eating ice cream.
Except we are because I'm doing some 'sperimenting, yay!
This same time, years previous: simple lasagna, butter chicken, an evening together, in her element, a bunch of stuff, showtime!, down to the river to chill, barbequed pork ribs, fresh strawberry cream pie.