How about this for delicious: A wheel of brie, topped with jam, bacon, and jalapenos, and then wrapped in puff pastry and baked.
Yeah, I KNOW. Awesome, right?
When I came across that recipe-slash-formula, I immediately jogged over to the fridge to add the necessary ingredients to my shopping list, and if you didn't just dash over to your fridge to jot down the necessary ingredients on your shopping list right then — right now — then we're no longer friends. Sorry, but that's just the way of it. Eat brie or be lonely.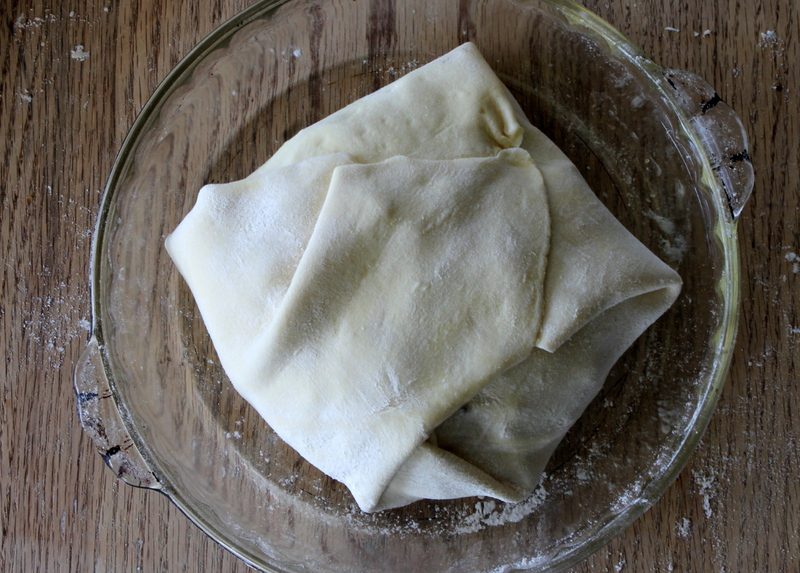 I felt a little guilty, making such a decadent treat on a weeknight just for anyhow. I didn't even try to find a time when all the kids would be home to enjoy it, which was probably just as well since my husband, Mister Don't-Feed-Me-Milk-Please, ate half of it.
The next day, I gave my older son the piece I'd saved for him. One bite and he yelped, Oh, DAAANG.
And then I got to thinking that a maybe a weeknight in March is the perfect time for such a treat? Thick in dreary, draggy, winter limboland (hello, Evil Cold, I'm looking at you), right about now is when we need a festive boost. Or I do, at least. Listless and edgy, tired of the thick socks and chilly mornings, I sure could benefit from an evening of good conversation around an ooey-gooey wheel of brie. You know, to elevate my existence and all.
Good thing I have another sheet of puff pastry in the freezer.
Now, to track down some friends….
Loaded Baked Brie
Adapted from Ideas in Food.
1 16-ounce wheel of brie
1 sheet of puff pastry
1-2 jalapenos, minced
4-6 ounces cooked bacon, crumbled
¼ – ⅓ cup jam (sour cherry, blackberry, spiced currant chutney, etc)
Roll out the puff pastry and line a pie plate with it. Place the wheel of brie — if you don't like the rind, cut it off (I only bothered to cut off the top rind) — in the middle of the pastry. Spread the jam on top of the cheese, then sprinkle with the bacon and the jalapeno. Fold the pastry over the top, making sure to pinch it closed. Brush the top with an egg wash (or not).
Bake at 400 degrees for 30-45 minutes. If the pastry pokes up in a weird spire, never fear. Simply wrap the point with foil to keep it from burning.
Let the brie rest for 15 minutes at room temperature before slicing. (Leftovers are great, reheated, though the pastry won't be as crispy.)
This same time, years previous: kitchen concert, the quotidian (3.13.17), homemade pepperoni, family weekending, no more Luna, what will I wish I had done differently?, adventuring, the quotidian (3.12.12), now.