Monday it snowed (a teeny-tiny bit but it was snow so yay) so I baked cookies. In light of my sludgy cold, ginger seemed the obvious choice.
I'd first made these cookies back in December, but then I never got around to writing about them. They seemed more of a bracing, nourishing mid-winter cookie than a frivolous Christmas treat anyway, what with the whole wheat base and hefty hit of fresh ginger. Besides, to me a ginger cookie is solid everyday fare, the kind of cookie that kids can grab from the cookie jar whenever they get hungry.
Okay, okay. So I don't let my kids eat cookies whenever they want and we don't even have a cookie jar, but! These cookies do feel wholesome and nourishing. I mean, what with all the spices and whole wheat and vitamin-rich molasses, they're practically good for you, right? At least that's the story I tell myself. I'm sticking with it.
This time when I made them, the cookies were even better than I remembered. I baked the first tray fresh, not even bothering the refrigerate the dough, and the cookies spread out flat. Crispy around the edges, soft and chewy in the middle, and with that strong ginger bite, they were wildly addicting. Even though my husband was so stuffy that he couldn't detect any flavor (because he, too, has been stricken with The Evil Cold), he so loved the texture that he ate three.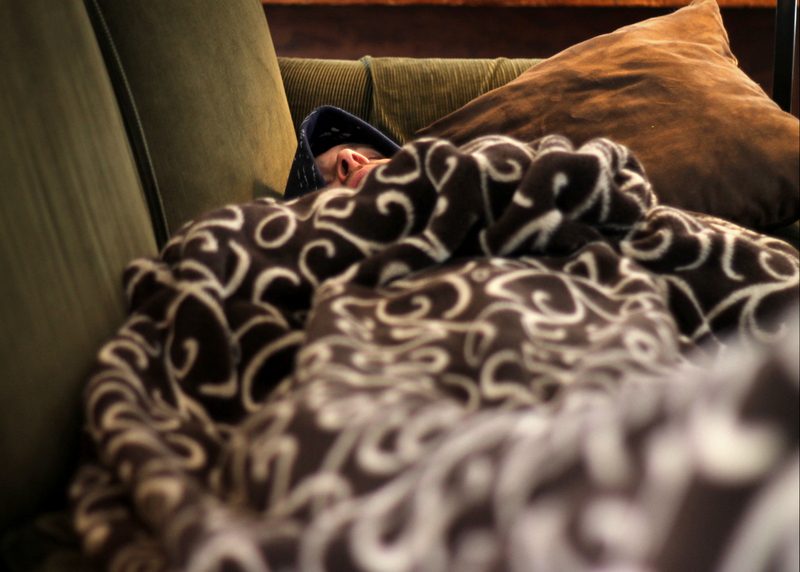 But then I let the rest of the dough sit on the counter for a couple hours while I read by the fire and my husband slept the afternoon away, and by the time I got around to baking the rest of the cookies, the flour had hydrated so that the resulting cookies weren't quite as thin. Lesson learned: Next time, bake up all the cookie dough straight away, in one go.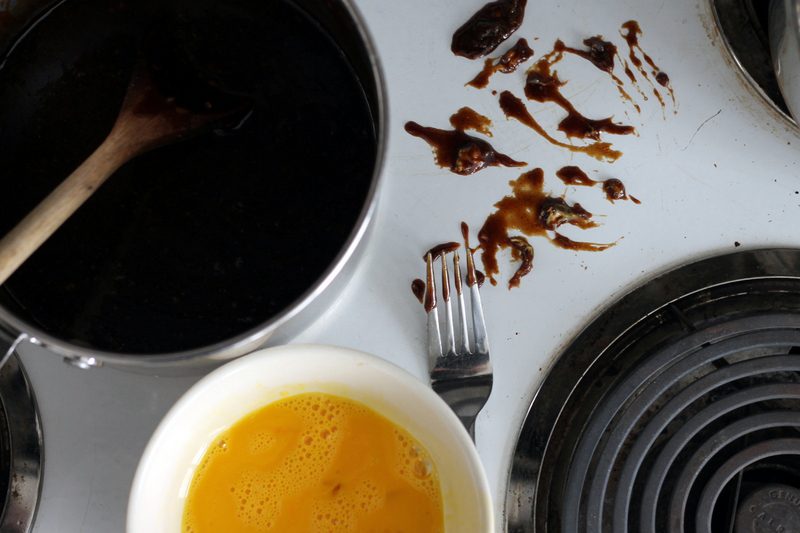 Also learned: let the hot butter and spice mixture cool before adding the egg. Otherwise, you'll be picking out little bits of scramble, oh for crying out loud.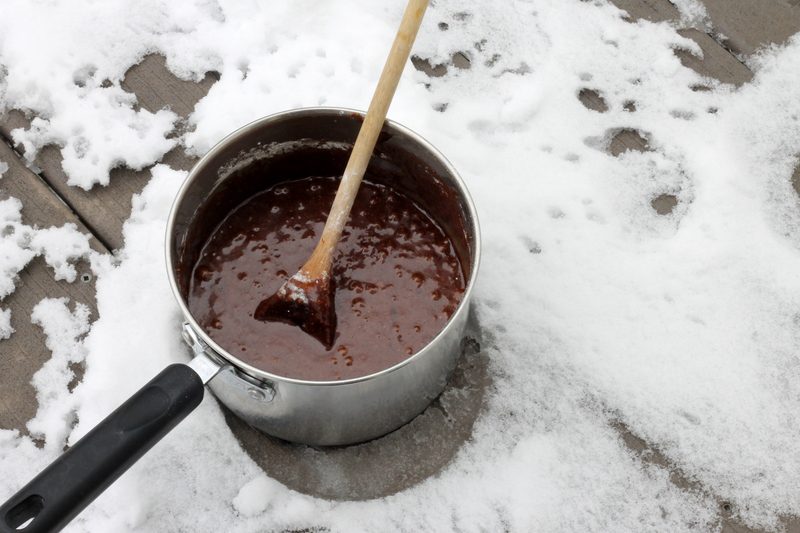 And don't swing to the other extreme and stick the hot pan in a slick of snow, either, because then the mixture will get painfully thick around the edges.
Basically, just calm down a little. Sometimes "taking it slow" really is faster.
Note: When I mentioned "hydrating the dough" to my mother, she busted up laughing. I tried to explain — the flour hydrates while the dough rests, duh — but my mother wasn't having it. You mean if I let my cake batter sit out, the cake's texture will be different? And I'm like, Well, yeah…uh, probably? And then she snorted again so now I don't know what to think. Am I off my rocker or is she?
Fresh Ginger Cookies
Adapted from Ideas In Food.
I've doubled the recipe and am recording it as such. If you're going to go to all the trouble to measure a bunch of spices, you might as well make it worth your while.
The original recipe calls for just all-purpose flour, but whole wheat adds a pleasant nuttiness.
2 sticks butter
1 cup each brown sugar and white sugar
½ cup molasses
¼ packed cup minced fresh ginger
2 tablespoons cocoa powder
2 tablespoons cinnamon
1 tablespoon, rounded, ground ginger
1 teaspoon salt
¼ teaspoon each nutmeg and ground cloves
2 eggs, beaten
2 cups each whole wheat pastry flour and all-purpose flour
2 teaspoons baking soda
Extra sugar, for rolling
Melt the butter in a saucepan. Add the sugars, molasses, fresh ginger, cocoa, cinnamon, ground ginger, salt, nutmeg, and cloves. Bring to a boil and then simmer gently, stirring frequently, for five minutes. Remove the pan from the heat and let cool for 20-30 minutes.
Working quickly, beat in the eggs. Stir the baking soda into the flour and then add both to the batter. Let the dough sit at room temperature for about thirty minutes to hydrate before shaping into balls, rolling in sugar (I used demerara), and placing the cookies on a parchment paper-lined (or greased) baking sheet.
Bake the cookies at 350 degrees for 9-12 minutes, depending on size and taking care not to overbake them — they should be puffy in the centers and still slightly wobbly. Let them rest on the tray for a few minutes to set up and then transfer to a cooling rack.
This same time, years previous: good writing, the quotidian (3.14.16). opening night, raspberry ricotta cake, chocolate babka, a love affair, sugar loaf, all by himself, for all we know.