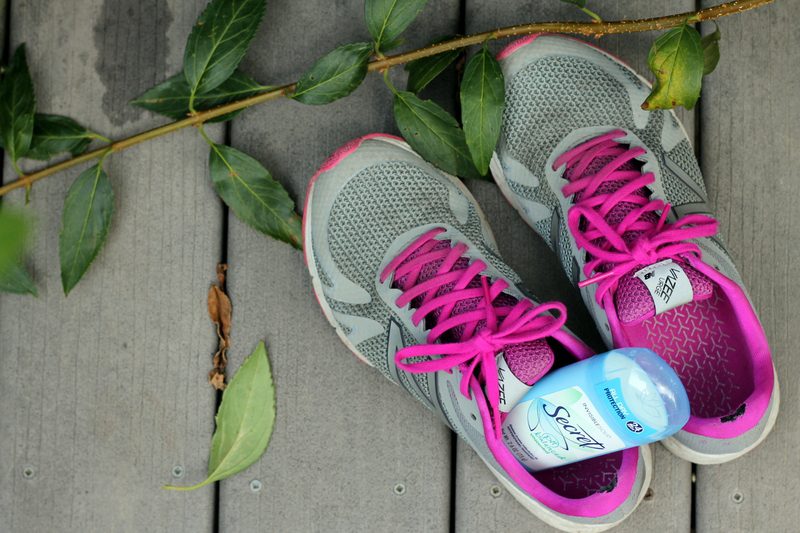 One day recently when my husband and I were stretching after our morning run, I marveled out loud at how badly I stank. "I'm even wearing deodorant and I still stink," I grumbled.
"Don't wear deodorant," my husband said. "You won't stink as much, and you'll feel cooler."
"Yeah, whatever," I said. But the next time I ran, I skipped the deodorant and I didn't stink! (I still felt hot, though.)
Ever since, I've been skipping the deodorant when I run. There's still odor—and it's worse on hotter days—but it's not nearly as rank. I certainly couldn't get away without without wearing deodorant during the day like my father (he never wears the stuff, and even though he might work outside for hours on end and sweat profusely, he rarely stinks), but for whatever reason, skipping the deodorant when I run keeps me smelling sweet and fresh, or at least more so.
Has anyone else discovered this? Are my husband and I completely off our rockers? Because it's possible…
Oh, and while we're on the subject of odors and cleanliness: at our last family gathering, my sister-in-law divulged that she's taken to using soap nuts instead of detergent when she washes her clothes. They look a little like small, unshelled walnuts and smell like absolutely nothing, but she (and the soap nut sellers) claims that a small pouch of them tossed into a load of dirty laundry will get the clothes clean. Has anyone else tried this?
This same time, years previous: a big deal, on love and leftovers, the quotidian (8.25.14), atop the ruins, 16, tomato jam, basic oatmeal muffins, homemade butter.