Every now and then I get emails asking me to review stuff. Usually I ignore them, but sometimes, if I get a follow-up email, I respond with a polite (curt?) no thanks. A creative outlet is my only blog agenda. I have no desire to muddy the waters with commercial clutter.* Besides, who needs more stuff anyway? (Once a company sent me a collection of coconut oil body products—lotions and lip balm and such—basically just coconut oil with extracts added. I never even bothered to open the jars.)
But once in a while, the vendor's query is a little more personal, like the one I got a number of weeks ago from an Amish basket company.
My response was candid. "You may send me baskets, if you wish, but I very rarely promote anything on my blog."
The rep wrote back right away. "I'd love to do that! What is the best mailing address to send the baskets to?"
So I gave her my address, and then added, "And just to be clear: I make no promises about sharing on the blog…"
A few weeks later, a large box arrived. My expectations were low. Baskets are a dime a dozen, and my husband doesn't approve of my basket-collecting propensities. Probably, this one would go straight to the thrift store.
I opened the box, peered in, and froze: A pie basket? I've always wanted a pie basket!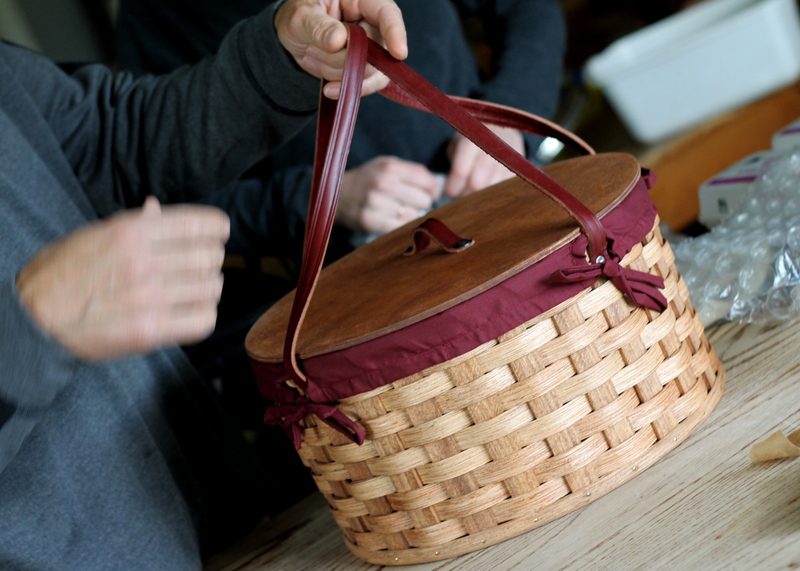 Pie transport is such a headache. I've seen the plastic carriers, but … plastic, meh. I usually end up sticking the pie in a too-big basket and then tucking towels around it to prevent it from slipping. How did these people know exactly what I wanted??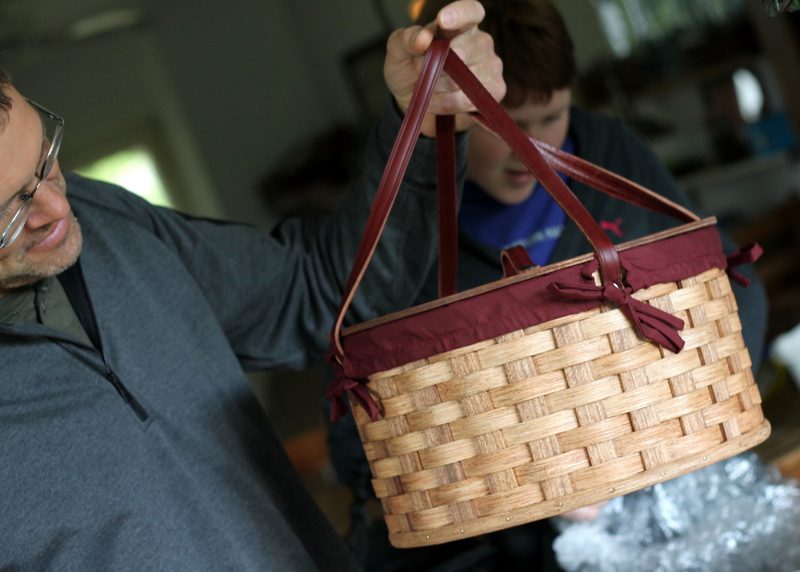 Cackling with glee, I yanked the basket from the box and examined it from all angles. A solid bottom! Thickly-woven sides! A wooden lid! Removeable (washable!) cloth lining! Leather handles! And inside, the best part: a pie stand on legs!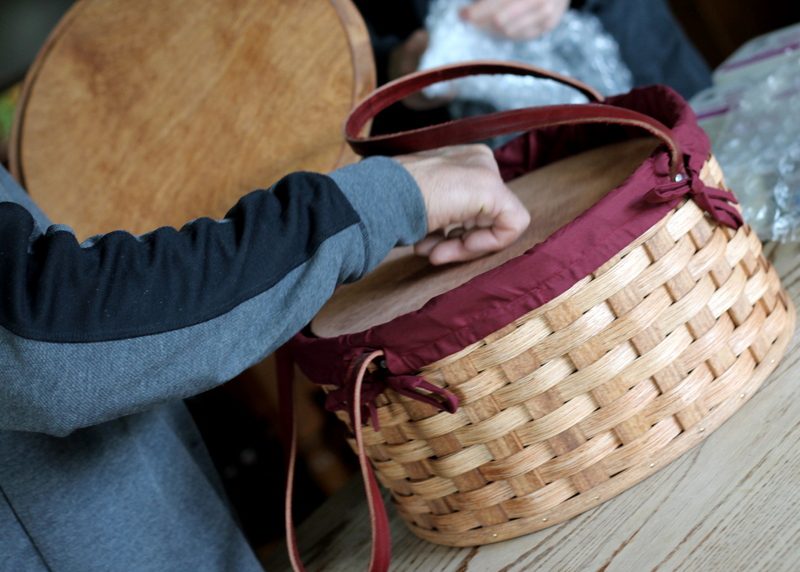 One pie goes in the bottom of the basket, then the wooden stand, and then another pie.
This was a two-pie carrier. I was completely over the moon.
Later, I jumped on the website to look at their selection. The baskets are nice, and clearly well-made, but none of them struck my fancy…except for that pie basket (they even have a triple-decker pie basket!). Either someone knew enough about me to think the pie basket would be a good fit, or they just got lucky (because look at me writing about a product!).
Speaking of getting lucky, I know I sure did.
*I am an Amazon affiliate, so I get a little money (about 20-30 dollars each month, on average) if/when I link to their products.
This same time, years previous: the quotidian (6.16.14), street food, a glimpse, sourdough waffles, freezing strawberries, quirky.