Tuesday night I went to bed at 9:30. I woke up at 2:30—my husband's side of the bed was empty. I found him in the kitchen, sitting in the computer's blue glow. He looked like someone had died.
Back in bed, I forced my body to hold still, my eyes to shut, willing sleep to come. But my hands kept clenching and my racing, totally irrational thoughts (at least I hoped they were irrational, oh, pleasepleaseplease) ricocheted wildly, completely out of control, until, shortly before five, I gave up.
As I showered, I racked my brains, trying to reorient myself. What to say to the children? They'd be crushed. How to give perspective? How to speak with love, kindness, and respect when I felt none of those things? I needed a level head, my two feet firmly planted. But on what?
The water poured over my face and then it came to me: kindness. Yes, that was it. I'd tell my children to be kind. Respectful, too. I would not—must not—be ugly about this. There would be no name calling, no bad mouthing, no pointing fingers.
Downstairs, I lit a candle. When my older son walked into the room and asked quietly, anxiously, "Is it as bad…," I put my head down and cried. And then, a little later, processing it with the rest of the children, I broke again. One child stomped to the bathroom and slammed the door. The other two sat hunched—one in the swivel chair, the other on the sofa—their faces twisted.
As my son headed out the door to his 12-hour shift, I said, Be extra kind to people today.
I know, he said. I will.
What was there to do? Something, anything.
I fetched three butternuts from the back hall and sliced them, laying the pieces on a tray before slipping them into the oven to roast. I mixed up a batch of granola. That afternoon I bought groceries, and then dropped the kids at the library before meeting with my writing group. For two blessed hours we rearranged words, ate chocolate, laughed.
Such balm, that laughter.
***
My thoughts have been all over the map. Sometimes I think, Oh what's the big deal. Life happens, we'll move on, some good might come of this, blah, blah, blah. Other times I get flashes of anxiety so searing my gut heaves.
On social media and the radio, the voices blare. There is so much anger and hurt. Listening for too long, I feel I'll drown.
So instead, I hunker down, focus on the tangible, the ordinary. I go on runs. I visit with the college students who crash at my house. I make my kids rehearse their choir music. I speak at a fundraiser dinner for an organization that partners with at-risk and homeless mothers. I see a play. I help sweep up the glass from a dropped pan. I wash the horrifically dusty stairs. I fold laundry. I tease my husband. I make supper.
For now, that's all.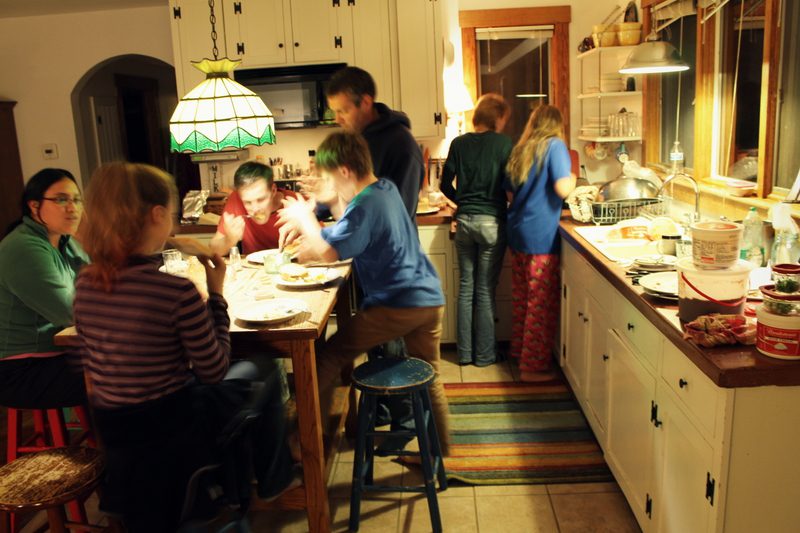 For now, that's enough.
xo
This same time, years previous: the quotidian (11.9.15), George Washington Carver sweet potato soup with peanut butter and ginger, for the time change, the quotidian (11.10.14), maple roasted squash, pumpkin cranberry cheesecake muffins, mashed sweet potatoes, and my apple line-up.