Last weekend was another food-and-people packed event. I mean, not an event event, just a regular life event. It all started when I invited a couple friends over for dinner on Friday night. Then my girlfriend asked if I'd keep her three kids for the weekend. Then, when my younger daughter learned that two of her friends would be here for the entire weekend, she said, "That's perfect, Mom! I can invite a couple other friends over and we can do a movie night! Please? Please?!"
By then, I was like, Sure, whatever. It's not like I'll be doing anything else. Bring it on.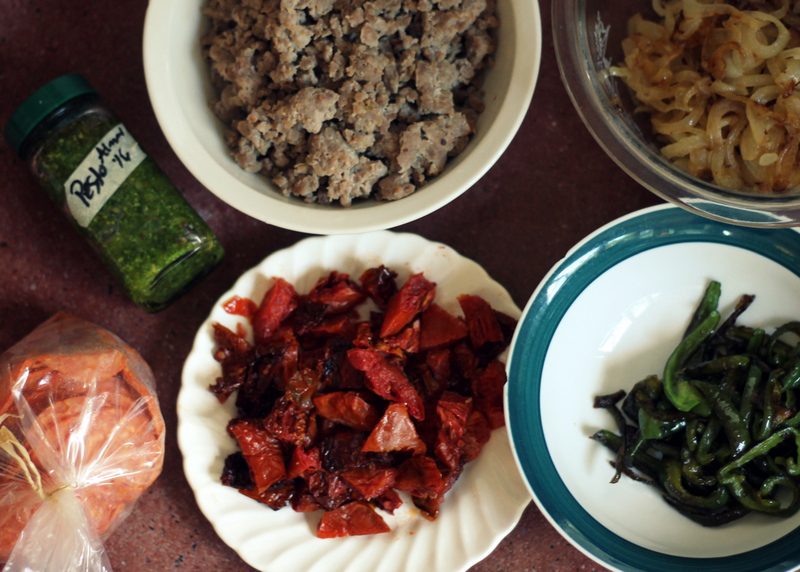 I decided to make pizzas for supper. Four pizzas should be enough, I thought. My husband had a different opinion.
"Four? Four?? Are you out of your mind? You make three for just our family. How many people is this for again?"
"Thirteen. No, wait. Fourteen. I think?"
"Nope. Four pizzas is not enough, Jen. Definitely not enough."
I ended up making six large pizzas. And before the meal even started, the kids whizzed through the chopped carrots, celery, and black olives that I'd set on the table, so when the official company arrived, I was in the middle of fixing up Relish Tray Take Two.
It also got decimated.
After supper, the adults moved out to the deck to eat ice cream cones, catch a breeze, and admire my mad plant-potting skills while the kids started setting up for their videos.
By the time the adult company left, the kids were deep into their movies—the girls in the clubhouse, the little boys on the porch, and the big kids up in my older son's room—and it was time to make six batches of popcorn, this is getting ridiculous.
The next morning after my run, I made a quadruple batch of farmer boy pancakes, half with blueberries.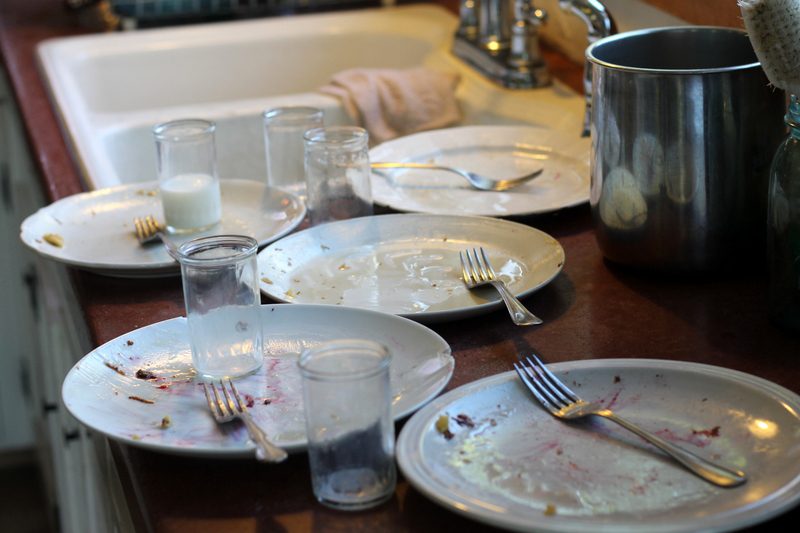 And as soon as that was done, I started on lunch: brown rice in the rice cooker (which makes awesome brown rice, by the way), grilled chicken, curried lentils, and steamed broccoli. In the afternoon I mixed up the wets and drys for Sunday morning's sour cream and berry baked oatmeals (one with red raspberries and the other with blueberries), and we turned a bushel of ginger golds into sauce which meant I also had to make a gingerbread. I only made a single recipe. It was a rich cake and I thought the kids might turn up their noses what with all the fresh ginger and black pepper. But no. The cake was gone in five minutes. I stood at the table in the vacated kitchen, scraping the still-warm crumbs from the empty pan, shaking my head.
Supper time rolled around and I could actually feel my soul shrivel.
"I can't do it," I muttered. "I am physically incapable of cooking one more thing. We're having cereal."
Granola, Life cereal, bananas, and milk—from the kids' reactions you'd a thunk I handed them the stars.
"We've never had cereal for supper!" the littlest boy chortled.
"Then something is wrong with your mama," I snapped. "She needs her head checked."
A couple days later when I was recounting the weekend's cooking marathon to my friend, she laughed and said, "Yeah, my kids didn't say a word about all that food. You know what they did talk about? The cereal for supper."
Figures.
* * *
PS. I wasn't cooking to impress the kids.
PPS. I enjoyed making all that food from scratch. It was cost effective, nutritious, and gratifying, shopping my shelves like that.
PPPS. The guest children went wild over everything I made. Including the curried lentils.
PPPPS. The friend said later that her children did talk about other food. Favorites mentioned: the basic homemade granola and the baked oatmeal.
This same time, years previous: the quotidian (9.14.15), chile cobanero, curry ketchup and just-like-Heinz ketchup, whole wheat jammies, how to dry pears, lemon butter pasta with zucchini, coffee fix ice cream, and me and mine.