"There's the green fields, and the animals living off them. And over that there's us,
living off the animals. And over us there's that which tends to us."
John Patrick Shanley, Outside Mullingar


Just a few weeks after my husband finished putting in the fence, my husband's co-worker purchased a bunch of steers and then offered to sell a couple of them to us. The timing was perfect, so we jumped at the offer.
It's about time we put those couple extra acres to good use. For awhile there, I wondered if it'd ever happen. When I credited my husband's farming plunge to his friend's push, my husband said, "No, it's not because of him. It's because we finally have fence. I told you we'd get animals when I got the fence up."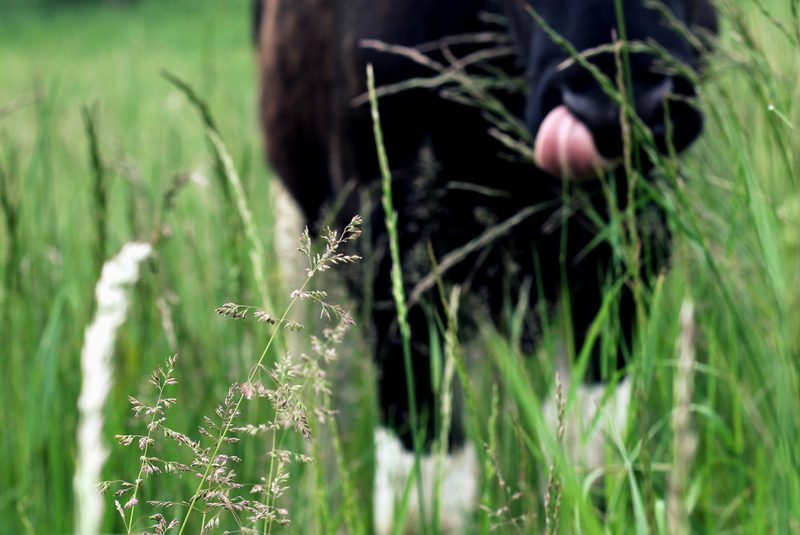 So now we have two steers, numbers 20 and 26. The plan is to sell them once they get big. Or maybe we'll have one butchered for ourselves (and our beef-eating friends)? We'll see. In the meantime, the field gets mowed and the animals get fat. It all feels terribly productive, but in a deliciously lazy sort of way.
My daughter wants to train the steers to do tricks and go over jumps. I wouldn't be surprised if she figures out a way to ride them, too. Less than twenty-four hours after they arrived and she'd already coaxed them into letting her give them hugs.
This same time, years previous: the quotidian (5.18.15), campfire cooking, the quotidian (5.19.14), my favorite things, rhubarb streusel muffins, and caramel cake.