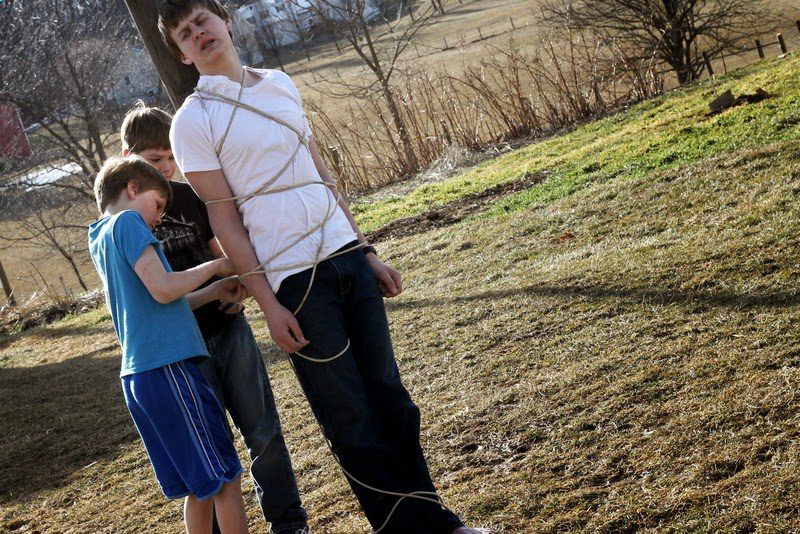 Sometimes I get the impression that, because I homeschool my kids, people assume I love staying at home.
This is both true and untrue. It's true because I am doing exactly what I want to do, and it's untrue because staying at home often bores me to tears.
I'm an extrovert. I like pressure and action and new. I get run down by routine. This means that many nights I go to bed dreading the next day—the studies, the battles, the chores, the messes. Even though homeschooling is, over all, profoundly satisfying, hanging out with my kids day in and day out doesn't, in the moment, feel fulfilling.
The other day I was talking with another homeschooling mom who passionately adores homemaking and raising her kids. "I'm so introverted, I'm practically autistic," she laughed.
"Oh, not me!" I said. "I have to prepare for my week at home by overloading my Sunday with people."
She cocked an eyebrow at me, so I explained what, for me, constitutes a perfect Sunday:
*a people-filled church service
*Sunday school
*conversations in the fellowship hall, the deeper the better
*a new person to meet
*a brilliant thought to ponder
*a bit of gossip to savor
*guests for lunch
*visiting with my husband
*a walk with my sister-in-law
*perhaps a quick pop-in visit at my parents' place
*a long phone call with a good friend
By evening, I'm filled up to my eyeballs with relationships and I go to bed happy, eager for my quiet Monday of ordinary and routine.
However! Come Tuesday or Wednesday, the people buzz has worn off, and I'm mopey and bored all over again and have to actively find ways to recharge.
My friend gaped. "I'm about dead after just church!"
When we lived in Nicaragua fifteen years ago, I discovered that the community folk believed postpartum women must rest indoors for forty days and subsist on a diet of corn drink and tortillas (and maybe cheese, too?). If the rules were not obeyed, the baby would get sick. Or the mother. Whatever.
I thought the birth rules were crazy unhealthy and couldn't wait to demonstrate how healthy a well-fed and exercised new mother could be. So when I had my first child, I proudly washed diapers by hand, scrubbed my floors, walked about the community, and ate anything and everything. After some time, I triumphantly pointed out to our neighbors that, even though I was doing everything "wrong" according to their customs, my baby and I were thriving. And then I held my breath, eager to watch enlightenment dawn.
But my neighbors just cheerfully shrugged and said, "You can do that because your blood is different."
My blood is different? My blood?!
I kept my incredulous disbelief and exasperation to myself. When a person gets written off as a different breed of person, the issue at hand is a moot point. There is nothing to say.
Sometimes I feel that people think homeschooling parents have different blood—or a different genetic code—that allows them to live with their children during the day. Like maybe they're picturing all homeschooling parents as gentle, patient, generous, encouraging, soft-spoken introspective introverts who like to hang out with their kids.
Which is too bad for me because I am a demanding, impatient, and aggressively-selfish extrovert. Being with my children all day long drains me. I have to work to find meaningful, people-oriented activities to energize myself. If I don't, my spirit shrivels.
So anyway. I just thought you should know the truth. Hanging out with my kids all day long doesn't feed my soul.
P.S. But now I'm wondering: are most homeschooling parents introverted? Am I, as an extroverted homeschooling mom, an anomaly?
This same time, years previous: an ecclesiastical funk, a swollen eye, three stories, oven fries, and my excuse.