My daughter had a birthday and now, at least for the next four months, our entire family is odd. Odd ages, that is. We are: 9, 11, 13, 15, 39, and 41. Woot!
Birthday Girl's breakfast was an blessed break from the standard (gross) tradition of sugar cereal: Russian pancakes with strawberries and whipped cream.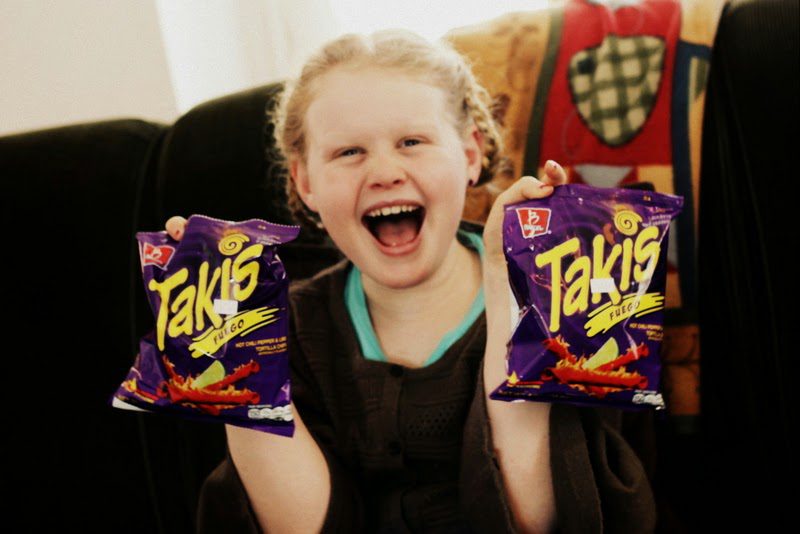 My play rehearsal threw a wrench in normal mealtime plans, so "lunch" was green smoothies at 11 am, followed by "dinner" at 3:30 when I returned home:
*chef salad (an awesome choice for a February birthday, I must say)
*takis chips (nod to Guatemala)
*Rosa de Jamaica Tea (another nod to Guatemala) and
*flavorless juice boxes
Dessert was red velvet cake (a bit on the dry side) with luscious cream cheese frosting.
As evidenced above, our birthdays revolve mostly around food: planning it, making it, and eating it. I'm always relieved when the festivities are over. Then I can go back to winging our meals and making what I want.
This same time, years previous: girl party, doctors galore, sky-high biscuits, and fire-safe.