This fall my parents moved three miles down the road into a house that they (and my husband and a few other hammery folk) built. We were in virgin territory, living in such close proximity to my parents. I did not know what it would be like. What would it mean—really mean—to live this close?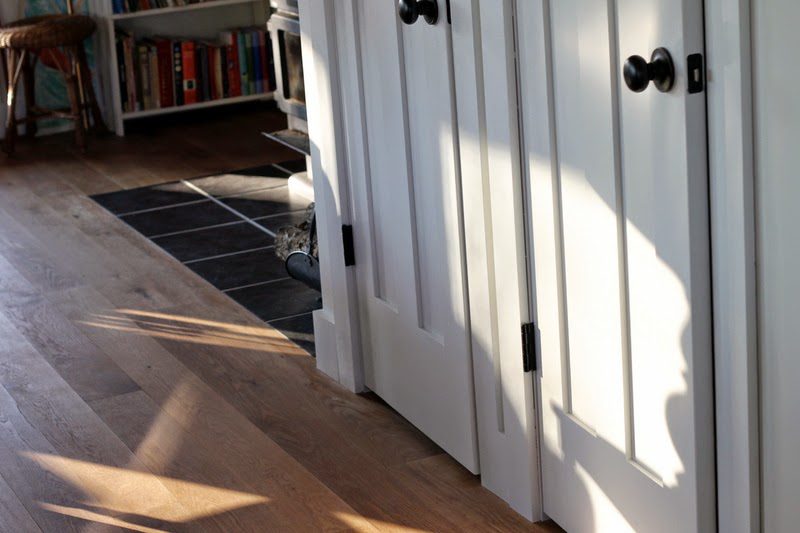 Here's what it means:
*We are neighbors! We are far enough apart that we don't cross paths if we don't choose to, but close enough that we can walk over for a visit or to borrow a tool.
*For the first time since I left home when I was 17, I can visit my folks without baggage, husband, or kids. I just hop in the car and zip over. Or I walk over. Or run. Besides my own house, there is no other home in the world where I'm perfectly at home, except for my parents' place. It's like my living space has doubled. I've got two places to crash now.
*For Thanksgiving, we ate the main meal at my brother's house (a half mile down the road) and then had dessert at my parents' house. A bunch of us walked over in the dusk, enjoying the chilly air, exercise, and conversation.
*We pick things up in town for each other—groceries, plants, etc. If we spy a deal, we call the other to see if they want to take advantage.
*My parents do lots and lots (and lots and lots and lots) of child care. One of their goals for moving here was to soak up the grands. I keep thinking they're going to reach the saturation point any day now…
*So much flexibility! The other night we had supper at their house and when it came time to leave, my youngest didn't want to come home with us. So he stayed. My younger daughter had already fallen asleep in the downstairs bedroom, so she stayed, too.
*The kids can go over there randomly, just to hang out. Last week my older daughter called up my mom to see if she might spend the night. My mom said sure, so we dropped my girl off that evening. She didn't come home until the next evening. Mostly, my mom said, she just read all day. (I think she wants to go over there just so she can get out of work and read herself cross-eyed.)
*When my dad gets the urge, he rides over on his bike and gives the kids science lessons.
*My parents sometimes take the kids to their choir rehearsals or whatever, just to see what it is they are up to.
*My children invite their friends over, not only to our house, but to their grandparents' house. The other week, my younger daughter and her friend went over there and made a ginormous batch of tapioca pudding with my mom. Next up, my younger son and his friend are scheduled for a sleep over.
*Last minute dinner invitations.
*Woods! My parents' 13 acres is all forested. So now my kids have a new place to crash through, explore, and make forts in. In the summer there are blackberries to eat. In the winter my father makes firewood deliveries.
All in all, it's a pretty sweet deal, this living-close-to-parents thing. We're loving it.
This same time, years previous: the quotidian (1.6.14), date nut bread, headless chickens, so worth it, candied peanuts, salted dulce de leche ice cream with candied peanuts, winter chickens, turkey noodle soup, and what I did.