I already have two, no three, bran muffin recipes on this site, but it's time to add another. I don't know what it is about bran—maybe the dry, toasty flavor?—but I love the stuff. Eating food with bran makes the whole eating experience more worthy, like my life has greater intensity and purpose.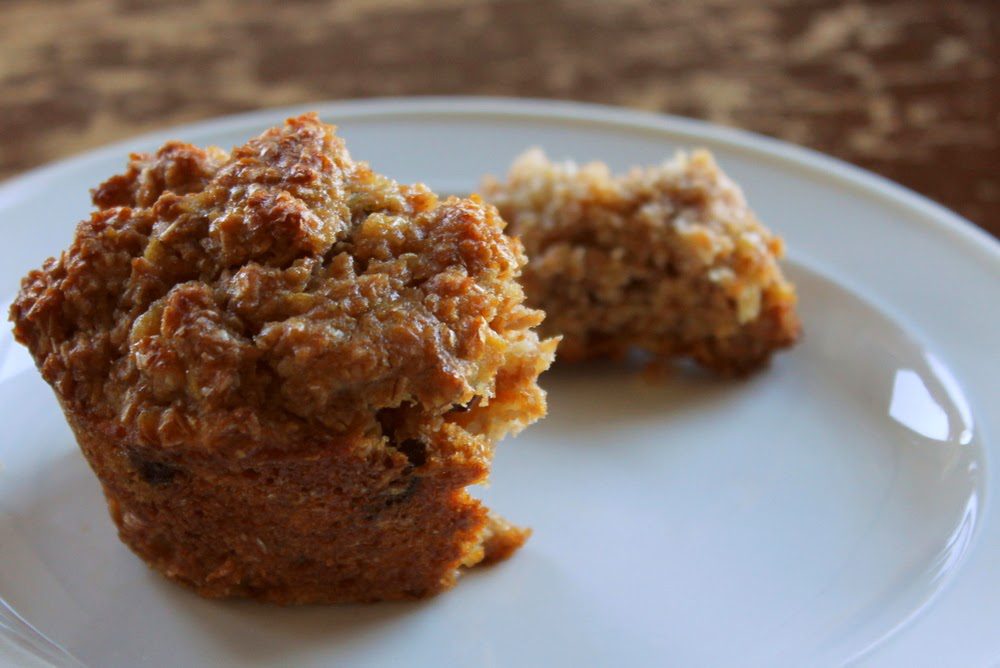 It's a lie, of course. My life is worth the same if I'd be eating a blueberry muffin with cinnamon streusel. But some days I'll take any validation I can get. If it happens to come in the form of a muffin, then so be it. Go, bran.
I actually had to go buy a box of bran to makes these muffins. I used to have something like eight pounds of bran in my freezer (that's like eight pounds of feathers—it's way more than it sounds), but then I started dumping it into my granola and it quickly got gone. So then when I wanted to make these muffins, I had to go to the store to get more bran.
The last time around making these, I doubled the batch (and now I have no more bran). I made a bunch of mini muffins which were absolutely perfect for snacking: I could space out my validation boosters all day long and never feel full!
I have a few more regular-sized muffins in the freezer. Most days, I eat a small bowl of granola for breakfast and later I thaw a muffin and fix a mug of tea for a mid-morning snack. If I'm feeling feisty, I split the muffin and spread it with way too much butter (in other words, just the right amount).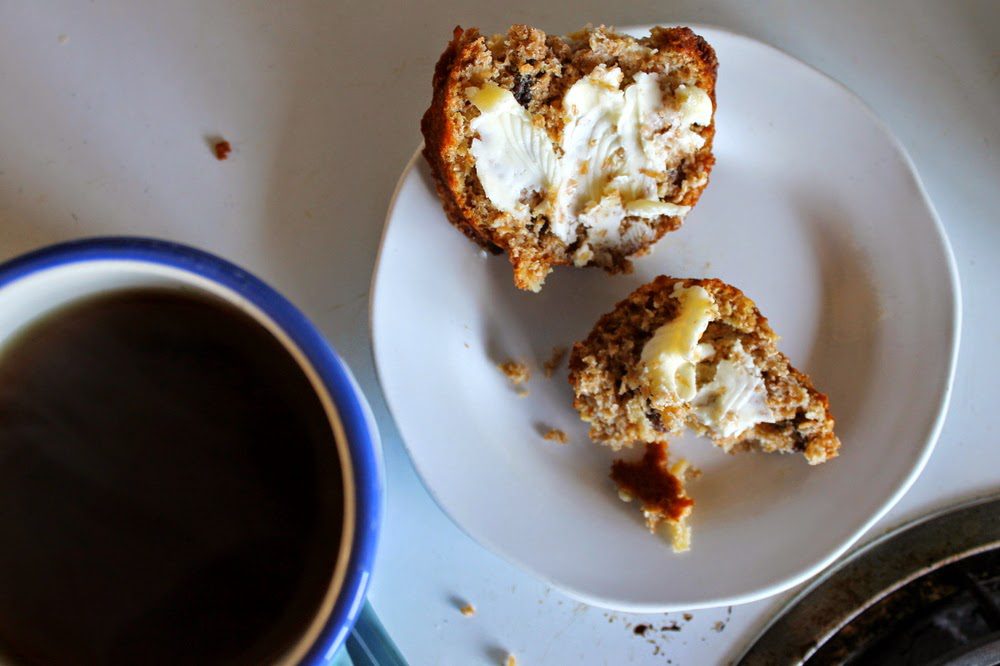 Apple Raisin Bran Muffins
Adapted from Luisa of The Wednesday Chef
Luisa uses blueberries in place of the apples and raisins. Since I didn't have any on hand, I used red raspberries once (very good) and grated apples the next time (also very good). Pick whatever fruit you like and/or have on hand and run with it.
Also, Luisa says that the original recipe calls for ½ cups of sugar and honey, but she cut back to 1/4 cups of each. I took the middle road—1/3 cup each—and was happy.
2½ cups bran
1 cup flour
1/3 cup sugar
1 teaspoon salt
½ teaspoon each baking soda, baking powder, and cinnamon
2 eggs, beaten
½ cup oil
1/3 cup honey
1 cup plain yogurt
1 teaspoon vanilla
1½ cups grated apple (peeled first)
½ cups raisins
In one bowl, combine the bran, flour, sugar, salt, baking soda and powder, and cinnamon. In another bowl, combine the eggs, honey, oil, yogurt, and vanilla. Pour the wet ingredients into the dry and mix well. Add the apple and raisins.
Divide the batter into greased muffin tins. Fill the tins all the way to the top and even a little higher—the muffins don't rise much. One batch makes about a dozen regular-sized muffins.
Bake the muffins at 350 degrees for about 25-30 minutes.
This same time, years previous: sock curls, candid crazy, new clothes, orange cranberry bread, smashing for pretty, Swiss chard and sweet potato gratin, and feminism: part one.