On Monday afternoon, amid much jubilant cheering, sign waving, and camera flashing, the first Fresh Air bus of the season pulled into the sweltering mall parking lot.
Two nights later, the families in my charge—our region is divided into a handful of smaller areas called Friendly Towns—came to our house for a (very laid back) ice cream social.
That evening, fifteen minutes before start time, the skies opened.
Forty people, the majority children, would be showing up at our house in the middle of a deluge. FORTY PEOPLE. There was no back-up plan.
"Are you ready for this?" I asked my husband. "A house full of kids and ice cream and muddy feet?"
"They can't fit in here," he said.
"What about your barn?"
"No."
"Okay then. Here goes," and then I yelled to no one in particular (except maybe myself), "IT'S NOT ABOUT THE HOUSE. IT'S ABOUT THE PEOPLE." Because really, in this type of situation, an attitude adjustment is the only viable option.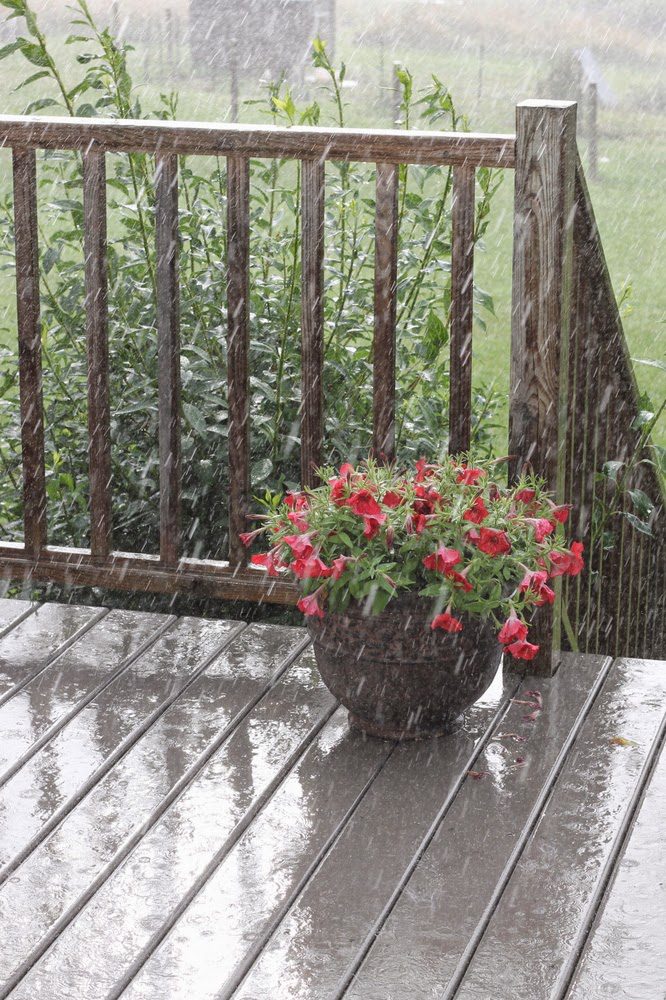 At six-thirty the rain stopped. Blue skies peeked through the grey. With thunder still booming, we moved the table out from under the now-dripping tree and set out the trays of cones and bowls, crushed Oreos, sour cherry sauce, and syrups. My husband tossed a tarp on the ground and threw a blanket over it.
And then the people came.
They held puppies (and held puppies and held puppies) and peered at the garden. Children swarmed the trampoline and the ice cream table. One of the host moms brought homemade vanilla ice cream in her six-quart maker—it disappeared before I got to even taste it. A large gaggle of teenage girls took off for the spot below the garden where they stood around, talking, for the entire time.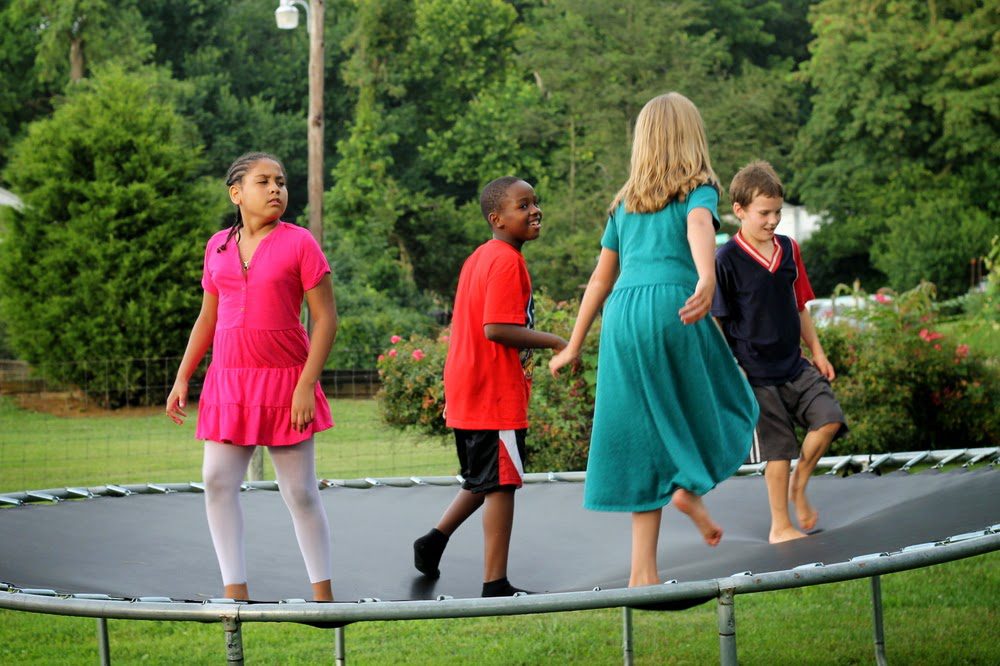 An hour or two into the fun, the clouds shifted and the yard got dark. Everyone stayed put. Someone's phone started ding-ding-dinging, announcing a tornado alert. The skies spit water. Still no one budged. Only when it started raining in gentle earnestness did the girls come running up from their pow-wow and the adults shifted to stand under the tree to continue their conversation. The situation was vaguely reminiscent (in a sweet, Far Side-ish kind of way) of a herd of cattle in a storm but without the cud chewing.
Soon after, most families took their leave, but a couple of them lingered in the gloaming. We gathered on the porch to visit while the children ran shrieking around the yard.
By ten o'clock everyone was gone, the children were passed out in bed, and … the house wasn't even dirty.
This same time, years previous: creamy cauliflower sauce, when the wind blew, the big apple, berry almond baked oatmeal, linguine with shrimp and cilantro-lime pesto, spaghetti with Swiss chard, raisins, and almonds, yogurt, fruit cobbler, and orange julius.