In Sunday school this past weekend, we were asked to think of a time in the last few days when we had dual conflicting emotions. The class was about Playback Theatre, and the three leaders, after listening to someone share, acted out what they heard.
Right away, I knew what my conflicting emotions were—gratefulness and wanting to hide—but I didn't dare share. I was too raw. Speaking involved the very high risk of full-on blubbering, so I kept my lips sealed and just watched.
See, I was filled up and overflowing with gratefulness for our friends and family, their hugs, their practical gifts, their warm welcomes, their caring questions, their understanding and compassion. And I wanted to hide from it all. My face hurt from smiling. I couldn't remember everyone's names. People looked different. The wave of love and hugs was crushingly overwhelming.
I wouldn't want it not to be that way, of course. If people didn't overwhelm us, I would feel abandoned and neglected. They were doing everything right and nothing wrong. So was I. There was no other way but to weather the storm.
(That day, I was half sick, too. On Saturday I developed a sore throat, maybe even a fever. As much as I couldn't wait to go to church, I dreaded it. Deeply. Which was a really conflicting emotion for this people-loving girl.)
So that was Sunday.
***
Settling back in is harder than I expected it to be.
When we returned from Nicaragua thirteen years ago, we knew it'd be really hard and we were not disappointed. We had a new baby, no house, no job, my husband got a little thing called Cancer, and I got a little thing called Prego with a Side of Morning Sickness. Fun times, y'all.
In comparison, this time around is super easy. We weren't gone long enough to lose friends and routines. We have our house, our put-up food from 2012, our pets, our things, our budget (if only I could find those dang papers!), and our job. Slipping back into our old patterns is fairly effortless.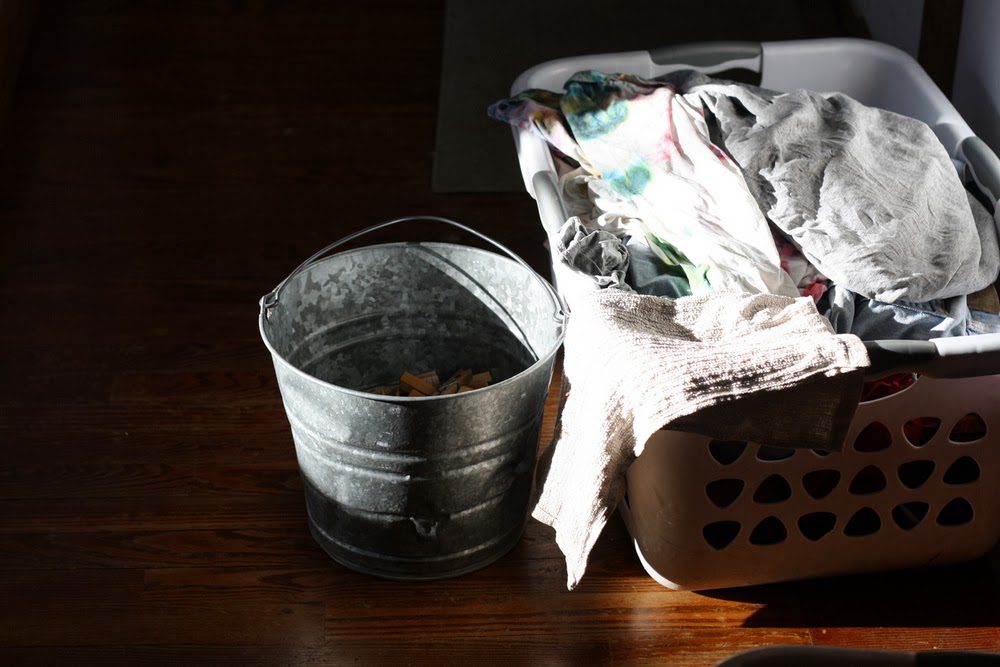 And yet it's not. We've been home for a week and we're still doing nothing more than the day-to-day existence stuff.
When my husband said that he wanted a couple weeks off from work when we got back, I thought he was crazy. He'd be bored! We'd be sitting around doing nothing! But now I am so glad he has off. We're not doing anything and yet it feels like we're doing everything. It confuses me.
Grieving is hard physical work, I've been told. The emotional work sucks up energy and brain power and leaves the griever exhausted. We're not grieving, mind you—we're not even feeling down, really—but that's the best way I can describe this blurry, plodding zone we're in. We get dressed in the morning and feed the animals and ourselves. We send emails and unpack a couple boxes. We do laundry. And then the day is over. There is no mental energy for thinking beyond the present.
Which is another way to look at this disorientation/reorientation stage: we are fully, helplessly, through no choice of our own, In The Moment. I am a huge multi-tasker, thriving on a whirl of activity and stimulation, but right now, no thank you. I don't have the wherewithal to think of what we'll do tomorrow, let alone plan our homeschooling year or even make a weekend menu. It's just one foot in front of the other. Find the kids' shoes, call the insurance agency, renew the medications, unpack the clothes, scrounge a secondhand bed, scrub the toilet, buy dog food, fill the car's gas tank, set the mouse traps, make soup, etc.
It's all good (really! we're so happy!), but it's All I Can Handle.
***
The children are doing fine, adjusting to a more relaxed schedule, independent play, and rural
living—i.e. no friends to run around with for hours on end.
At first, my younger son wanted to visit other people's houses so badly that he was borderline panicked. My friend reported that when he arrived at their house, he explored the whole thing, top to bottom. Maybe this is how he is reorienting?
(Funny note: he couldn't figure out how to turn on our shower. Nine months is a long time in the life of a seven-year-old.)
Also, it's weird hearing my children yelling at each other in Spanish. It's a bit disorienting because:
my kids + Spanish + my home = NEW.

The Spanish words peppering our conversations and the fact that my husband and I truly do not have a secret language anymore (oh dear), serve as reminders that even though we are home again, there has been a shift.