Remember that family that brought us all that food when we first moved here? The ones that knocked themselves out stocking our kitchen? Well, that family has been living here in Guatemala for the last twelve years (six of those as volunteers at Bezaleel with MCC). They have a house in Cobán and are building an ecological educational type place a few kilometers from our house. On Friday night, we went out to the farm for supper.
Actually, my husband and son had already been there a couple times. This past week they spent two days on the farm, helping to put up the beams on one of the two big buildings that is going up. Several guys were down from Pennsylvania for the week, and my husband does love him a good work crew.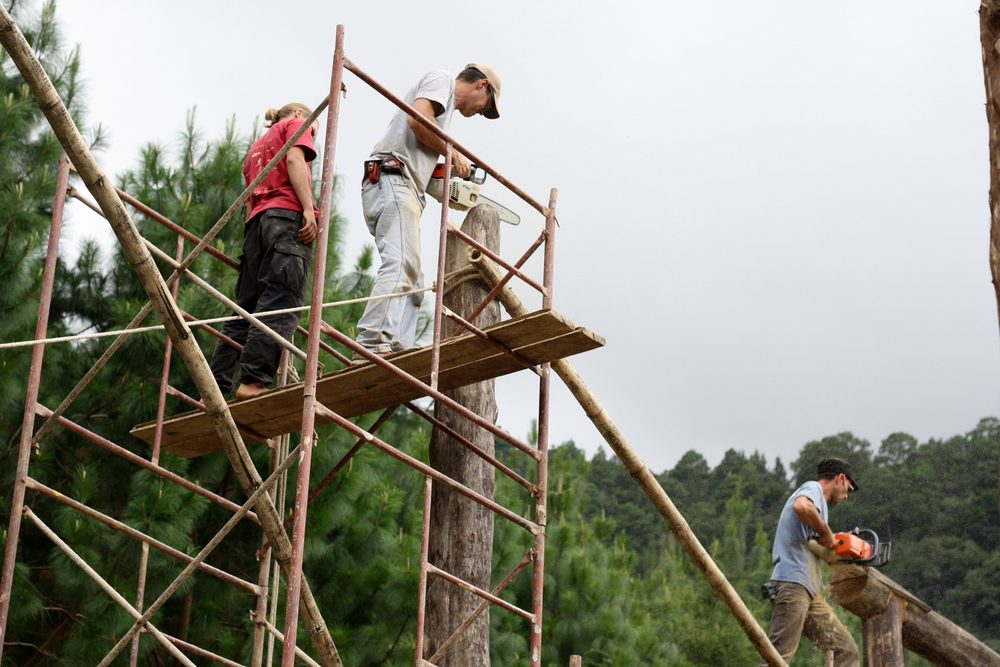 On Friday, my husband took the two older kids out for the day and I stayed home and baked cakes for the evening meal: a double batch of banana bread and a chocolate layer cake with vanilla frosting. Our friend picked us and the cakes up after school and we headed out to the farm.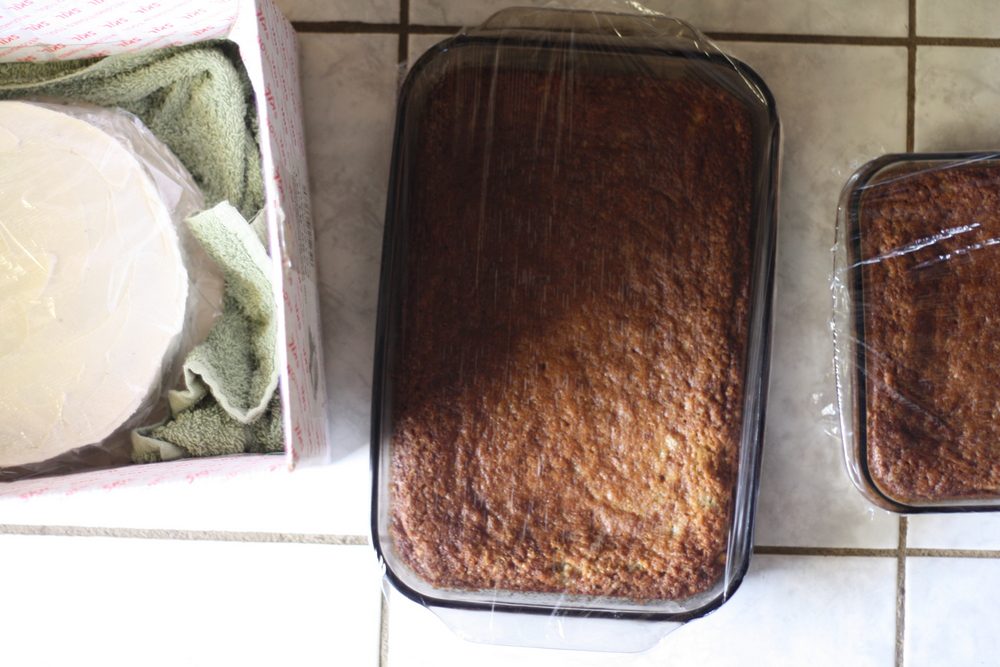 The farm is on top of buried Mayan ruins. In different spots, the ground rises up in big swells where there are temples. There's an enormous flat field that used to be the plaza, and a sacrificial stone set-up. There's even a chicken head that they built into the foundation. (I didn't see it while we were out there [because I don't usually look for chicken heads in my foundations], but when my husband told me about it later, I scrolled back through my photos and found it.) With all that history underfoot, the place has an eerie, sacred feel to it, but in a not unpleasant way.
See the chicken head poking out of the foundation? And the sacrifice stones?
My kids were pretty much in heaven. There were dogs, horses, sheep, caves, rivers, and mud puddles. There was a bicycle grinder for the corn and a giant cumal and a grinding stone (so after the supper tortillas were made, they set about making their own tortillas). There was orange fruit (naranjilla) with prickly skin that is like a mix between a tomato and an orange, in both appearance and taste.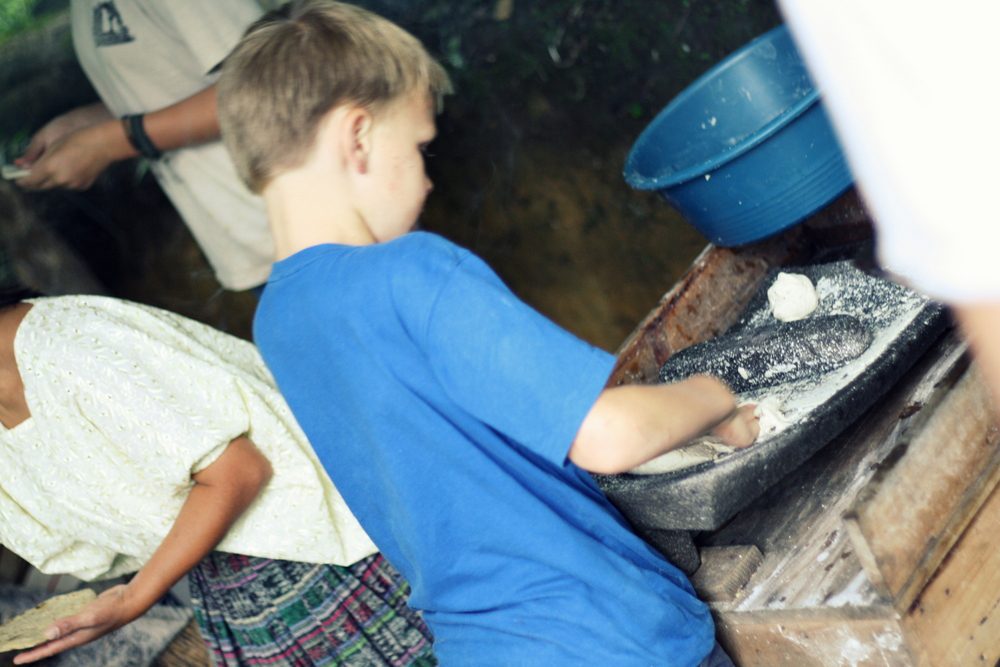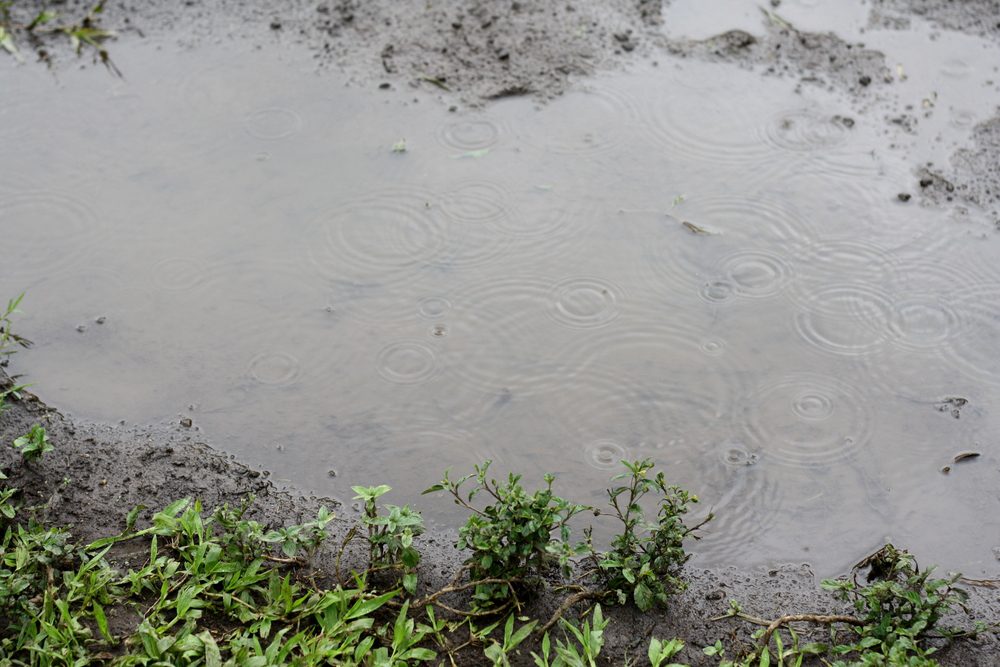 While the men worked and the children played, I sat in the outdoor kitchen and visited with our host's mother who was visiting from the states. She, the grandmother, speaks Arabic and French and told me stories about teaching the royalty over in some Mediterranean country. The grandfather (also present, though I never visited with him) is an archeologist and speaks Dutch, German, and Arabic. Sometimes it blows me away how fascinating people are, you know?
Our friends have four children. Although they are in high school and college, the two younger ones graciously hosted my children, showing, explaining, and answering a multitude of questions. My kids pretty much adore them, of course. And they copied their every move.
For example, they shucked their shoes and went everywhere barefoot (It's easier to clean off the mud that way, the girl explained), and my older daughter even let her hair down so she'd "look just like her" hero.
Supper was a feast: grilled potatoes and spicy sausages, beans, sweet potatoes, salad, pineapple, bread, and tortillas, plus the cakes for dessert. The meal for twenty was prepared and served in a campground-like setting—all the food cooked over fire and no electricity.
Questions: how can you spot a former MCC worker (and/or a Mennonite)?
Answer: look for the drying plastic bags!
Pulling off a culinary feat of that magnitude would've had me tizzied for days in advance, but not this family. They were as cool as cucumbers. To them, I tip my hat, repeatedly.
And then they loaded us up with a variety of homemade preserves—two kinds of salsa and plum jelly—before sending us off down the dark trail and to the waiting pick-up truck and their chauffeuring son.