Everyone gets showers and hair washes. We set up the computer in front of the sofa and plug in the speakers. We make two huge bowls of popcorn and cut up apples. While the popcorn pops, the kids blast Spanish hit music and have a dance party.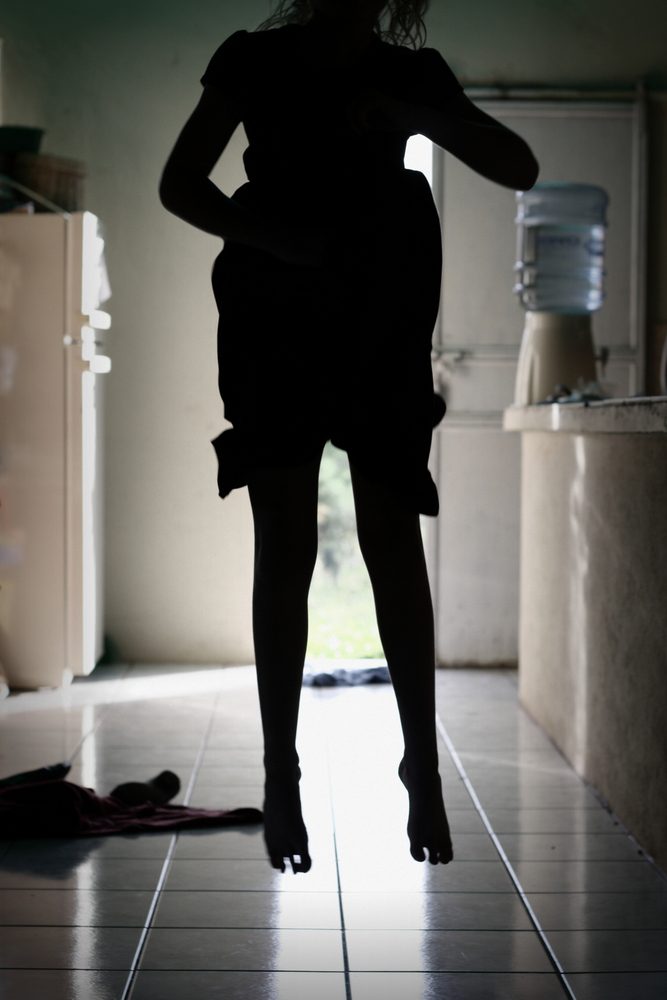 Sometimes I even join in and bust some moves.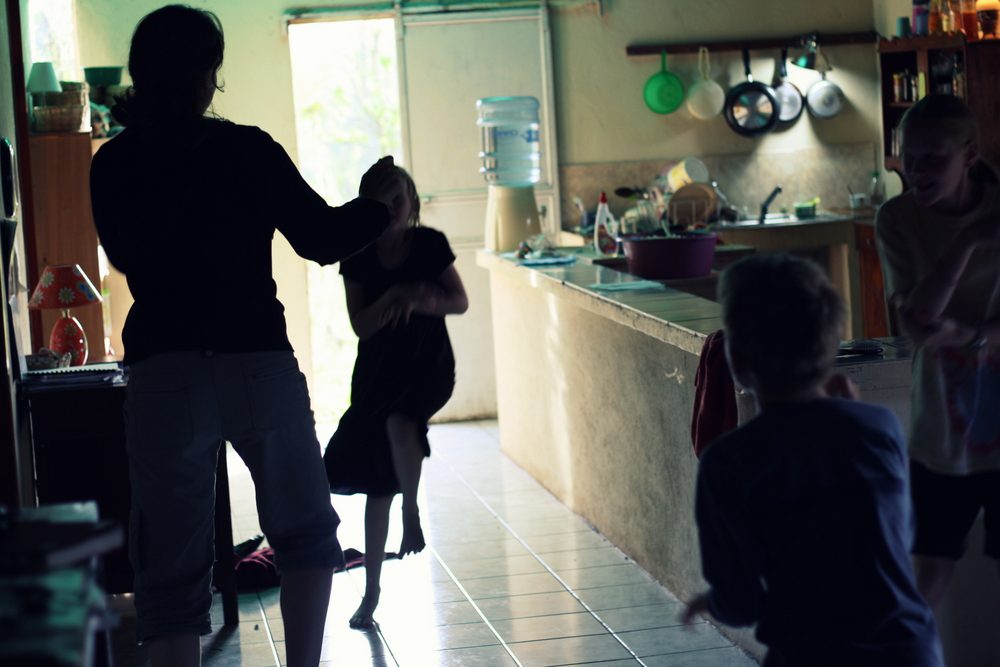 Everyone is always very impressed.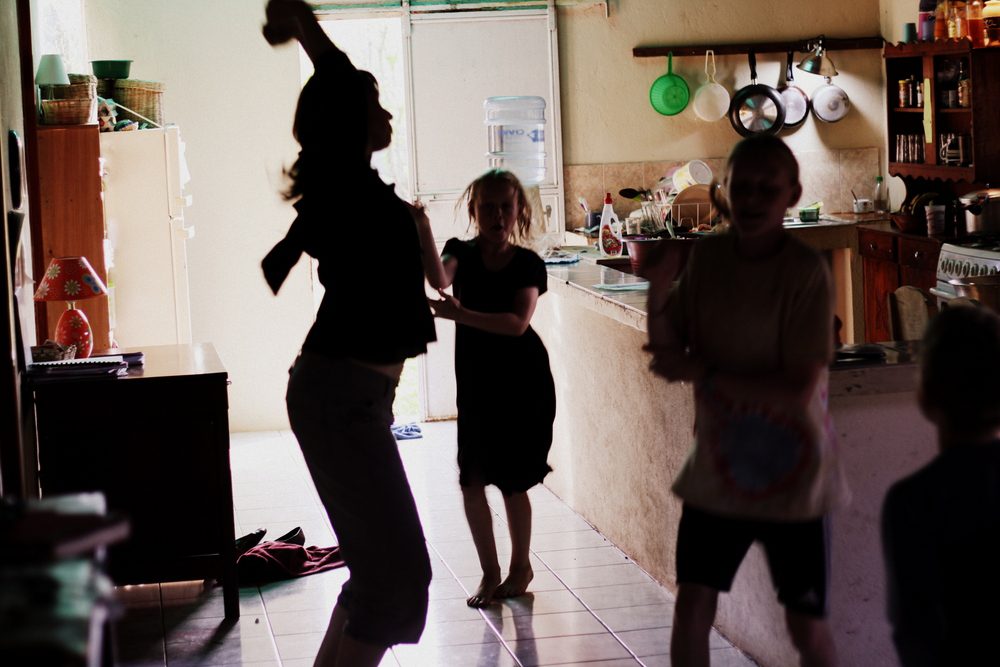 The end.