I always thought the only way to make real icing was with butter. Sure, I employed other methods—glazes with just milk or citrus juice for thinning and I knew all about the frosting made with egg whites—but the only honest method, the only method that had integrity, involved butter.
When I got to Guatemala and realized I'd have to make icing without butter, I had a suppressed panic attack. How do I make icing? No cake for nine months? I CAN'T DO THIS! Mommyyyyyyy!
And then I googled "how to make icing with shortening" and lo and behold, there were oodles upon oodles of recipes. Everyone, it turned out, knew how to make icing with shortening. Was this a sign that our culture was less evolved than I thought? Or that it was yours truly who hailed from the dark ages? I couldn't figure it out.
No matter, with a shift in approach, icing would be mine. I would survive!
At first I found the new icing too sweet and hollow-tasting. It lacked the rich density of butter icings. But my discomfort with the icing disappeared almost immediately. I found I liked its fluffy texture, creamy sweetness, and pure white color. Thanks to white shortening, white sugar, and clear fake vanilla extract, the icing is stunningly white.
Who says you need electric beaters to make icing?
Actually, the icing reminds me of bakery cake icing (which I'm secretly fond of, shh, don't tell), probably because they use shortening in their icings?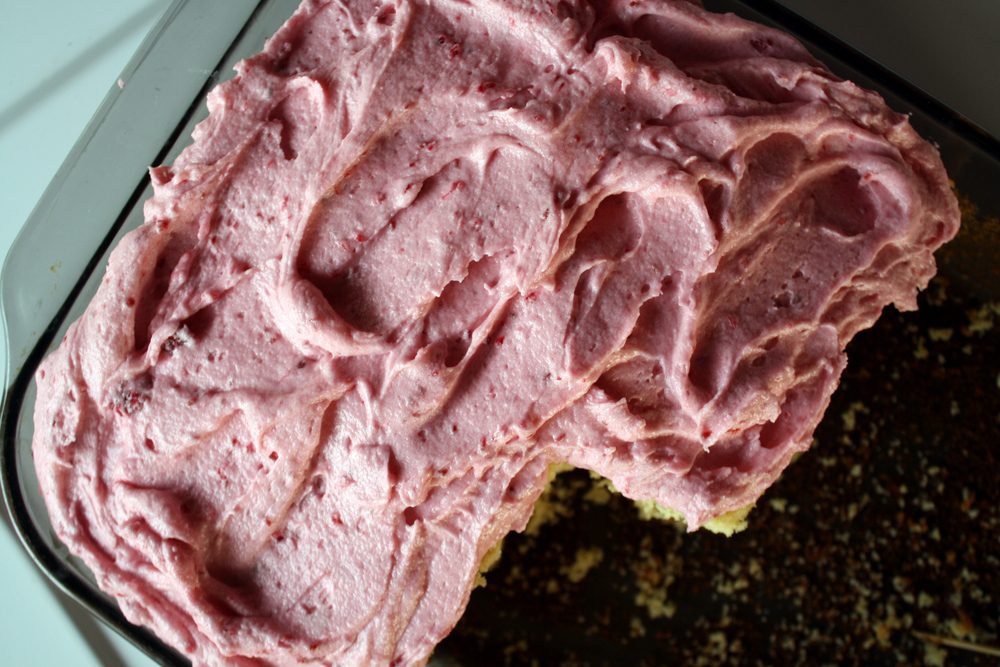 It's easy to alter this icing to make a variety of flavors. I've made chocolate (though I forget how: cocoa powder? melted bar chocolate? oh well, either method would work) and another time I added a quarter cup of fresh blackberry jam that my daughter made with her foraged berries which resulted in a lovely pink, tart frosting.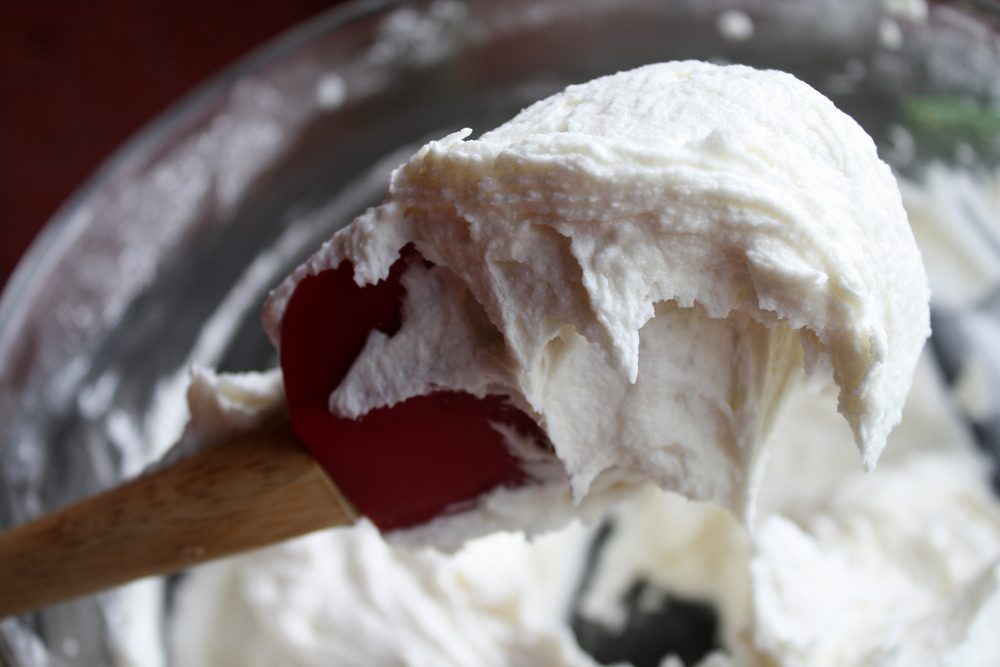 White Icing
I use one tablespoon of fake vanilla extract per recipe. If using the real deal, one teaspoon should be enough.
½ cup shortening
1 pound confectioner's sugar
1 teaspoon vanilla extract, or 1 tablespoon of the clear, fake stuff
milk for thinning
Cream together the shortening, sugar, and vanilla. Add the milk, a little at a time, until the frosting is a soft and creamy and perfect for spreading.