I am torn between feeling like I need to buy all sorts of stuff to see us through the next ten months and wanting to take just the bare necessities. I try to find a balance by making lists, asking people questions, starting a pinterest board about Guatemala, and lots of good old-fashioned stewing, thinking, and waiting.
But I can't wait forever. Five-and-a half weeks isn't much time, you know.
On Saturday, in the midst of my knock-down-drag-out cold, we completed the preliminary packing. My husband drug all the boxes of clothes down from the attic and I went through every single one. (Except for a couple plastic bags because by that point I had fallen over on the bed, a roll of toilet paper clutched in my hand.) We put a bunch of clothes in the suitcases, but now I need to go back through and make them into outfits, discard random unnecessaries, and purchase necessary missing pieces.
As far as non-clothing items, I've already settled on twinkle lights, votive candles, and a couple low-light decorative lamps. Go ahead and laugh, all you minimalists, but I have my reasons. Where we are going, they get about five weeks of sunshine a year. (Maybe I should scrap the lights and take Prozac. It'd certainly take up less luggage space…) There's a steady misty rain—called chipi-chipi—most of the time, and it's cold-ish. Things don't dry, they mold. Last night I started talking to my husband about installing a heater in the house.
Which brings me to another point: out house. Nothing is firmed up, of course, but it looks like we'll be staying in a house that's been vacant for the last six years. Which means that it's been heavily vandalized. Also, the water line is broken and the power lines are down. I hear the hilltop house used to be quite cute, back in the day. I'm clinging to that bit of hope like my sanity depends upon it. (It may.)
So in other words, we have no idea what our new house will be like. We don't know what we'll wish we had until we're there and don't have it. Which kind of stinks.
On the other hand, it's only nine months. I can do anything for nine months. (At least that's what I keep telling myself.)
***
My younger daughter is supremely anxious about going to Guatemala. She's worried about earthquakes and airplane rides and vaccines. Hopefully we'll evade the former, but the latter two are inevitable, I'm afraid.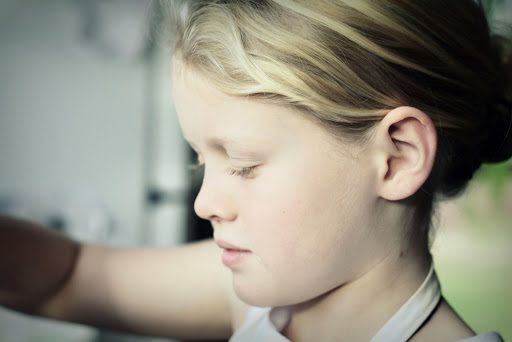 Today when we were running errands, I had the radio set to NPR when Fresh Air came on. Five minutes into the show I realized what I was listening to: plane crash footage from the movie "Flight," oh my word. I immediately turned the radio off. My daughter piped up, her voice tense, "What was that about? Why did you turn it off? Why didn't you want us to listen to it?"
Our agency has requested that we get the kids' blood types. This requires a stick-in-the-vein blood draw. My already maxed-out daughter is doctor phobic; this would not go over well and that is an understatement. In mounting desperation, I called every medical establishment I could think of to see if they by any chance, ohpleaseohpleaseohplease, had her blood type on record. I called the hospital, the blood bank, and medical records, as well as her allergist and my midwife. Nothing.
Then someone told me about do-it-yourself blood type tests which require just a finger prick, no blood draw, and now I have four kits in my amazon shopping cart, oh happy day. (Though my daughter won't think it's a happy day when I tell her that we're doing a science project that involves needles and her fingers, but oh well. I'd prefer to sit on her at home than in some strange doctor's office.)
Do you have any advice on how to relieve a child's anxiety? Besides, of course, the obvious, like not listening to horrific plane crashes on the radio.
***
I wrote about beans for my last newspaper column. Because really, what else is there to write about when we're headed to The Bean Capital of the World? (Corn, I suppose. I could write that. But I've never learned to make proper corn tortillas by hand. Maybe I'll figure it out this time.)
Recently, I've been craving beans all the time. You'd think I'd be all about pasta and curry and exotic salads, but no, I just want beans. My kids don't share my sentiments. In fact, my older son, a bean-enjoyer if not a bean lover, has actually pleaded with me to stop. "Don't make them any more, Mom. We'll have to eat them all the time soon, so we need a break to save up our appetites, pleeeeease?"
He does have a point…
Here's the link to the column and below is the non-recipe. Though knowing how to cook a good pot of beans maybe is a recipe? Like knowing how to fry an egg or bake a potato? It's the simple things.
Pot of Red Beans
1-2 pounds of tiny red beans
salt
Rinse the beans with cold water. Put them in a large pot and add enough water to cover by several inches. Bring to a boil, unlidded (or the water will boil over). Reduce heat, place the lid on sideways so some of the steam can escape, and simmer gently for several hours, adding more water as necessary.
When the beans are partially cooked, add the salt. When they are completely tender, taste and season. Serve hot with scrambled eggs, salty cheese, thick corn tortillas, and a cup of sweet coffee.
For when there is no refrigerator:
Boil the beans, eat what you want, remove the serving utensil and bring the pot of beans to a boil again to kill all the germs. Place a lid on the kettle and let it sit at room temperature until the next meal rolls around. By the third or fourth boiling, the bean broth gets thicker, richer, a bit saltier, and the beans become deliciously tender and flavorful.
This same time, years previous: raveled, peppermint lip balm, Smashing for Pretty opens