These last few days, the garden has been transformed into the kids' playground.
It's where the kids go to play, every day, and sometimes for hours—glorious hours!—on end.
First they built a stream. Then they added ponds, bridges, tunnels, and dams. They built a red beet island and an asparagus woods. They planted flowers. They made leaf houses and floated Lego men.
Some of my favorite happy-play memories involve large tree roots and matchbox cars, icy-cold swamps, wet sand and pincher bugs. There's something primal about playing with the elements. It's satisfying and peaceful, and—pun intended, forgive me—grounding.
When they are in the garden, the children are
focused. Their imaginations are fully alive and engaged. They are using
only the most basic of play things: dirt, rocks, water, sticks. The
game doesn't end—it only expands. And (this is very important) they are out of my hair.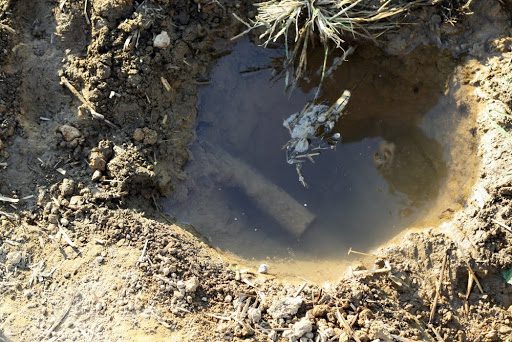 For my
children, an activity that is cooperative, sustained, and calm is very rare indeed. I'm milking it for all it's worth, believe you me.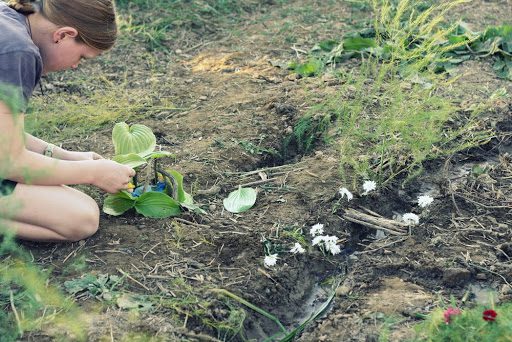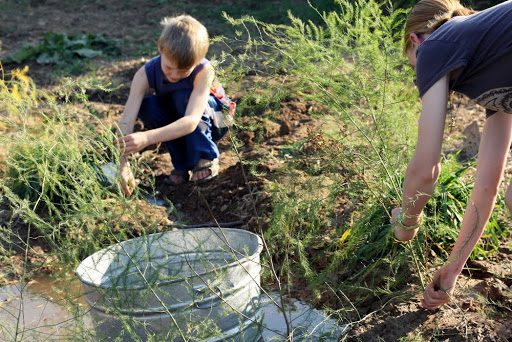 My husband, on the other hand, is a bit stressed by their game. He worries that when he tills up the garden he'll hit bits of PVC pipe and bricks and tear up the tiller tines. He frets that tools will get misplaced or broken. He fusses about the ground getting packed down hard as rock. He has a point.
But so do I. "Honey," I say, "The kids are happy. They are playing. This is the best part of childhood right here, right now. You can't say no."
And so he doesn't, of course. I'm good at making points.
Every time I go out to the garden, I take my camera with me. There is always something new.
Yesterday afternoon when I went out, I noticed that the ground over the tunnels had been turned into rock-lined causeways. This gave me an idea.
"You guys should build Tikal," I said. "Make the towers and the plaza."
We've been reading about the Maya ruins in preparation for our trip. (I have so much to tell you, squeal!) We'll be about five hours from Tikal, and we've already told the kids that we'll go visit.
A few hours later when I went out to check on them, there was Tikal in all its glory. My older daughter was in the final stages of adding the prayer room to the very top of her tower.
In case you were wondering, I don't let the children run the water the whole time, but I am more generous than normal. What with the buckets of rain coming next week, I'm not too concerned about the well running dry any time soon.
This same time, years previous: sweet potato pie, the morning kitchen, signs, news, and daydreams