Not only did my last post bore you to tears, it may have killed you. Or at least left you speechless. For not a one of you made a peep.
Which confirms what I've feared all along: my unadorned life is woefully dull, boo-hoo.
But I'm not crying about that today. No, today there was no boredom to be found. Just lots of crazy.
This, my bored-to-tears dearies, is what crazy looks like.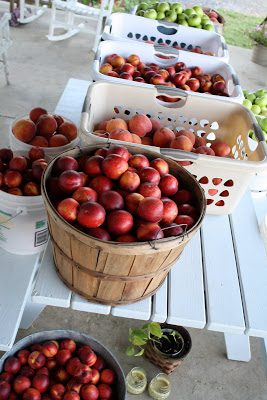 Ain't she purdy?
Crazy is four-and-a-half bushels of apples getting mushed into 81 quarts of sauce.
Crazy is four bushels of nectarines and three bushels of mini cantaloupe-sized peaches spread out all over the downstairs room.


Crazy is red raspberries getting picked and tomatoes getting ignored.
Crazy is my new best friend, cuckoo!
This same time, years previous: how to get your refrigerator clean in two hours, two morals