This morning I chopped up Oreo cookies and stirred them into a cookie dough.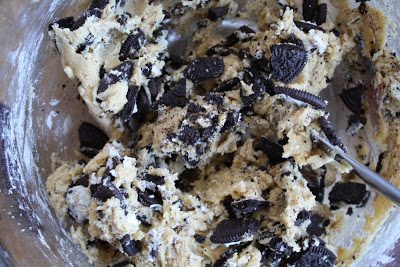 I'm not sure what came over me. It was odd. (And not worth repeating.)
I also made homemade Twix bars. (!!!!!) ("!!!!!" means "totally worth repeating.)

The recipe called for Club crackers—a (practically) never purchased junk food—so this, also, was odd.
Normally, cooking with processed food does not rock my boat, but today it did. Perhaps because of the coconut pudding a la Elmer Fudd. (Who is Elmer Fudd anyway? Does he have anything to do with pasty hasty-posting puddings?)
Or perhaps it's because the natives have taken up squatting in the back forty.

Perhaps it's because the combination of digging a hole and getting shot with my phallic telephoto lens makes my husband get all frisky-weird. (Yikes. That came out sounding way worse than I intended.)

Perhaps it's because of the super-high winds that are whipping through our valley, relocating the clubhouse window to the orchard and making our dog's ears stand on end.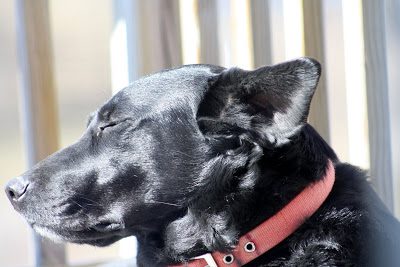 But most likely it's because I'm feeling guilty about ordering you out to the kitchen to cook up that nice pot of glue-disguised-as-coconut pudding. I need to win you back. The pressure is on, the bar has lowered, and I'm getting all sorts of sleazy, skirt-hiking slutty.
Peanut butter! Waggles some fire-engine red-painted toes.
Chocolate! A flash of slender, fine-turned ankle.
Crispy, buttery crackers! Hike that skirt a leeetle higher and—whoa!—check out that curving, muscular, smoooooth calf!
Caramel! What sumptuous, dimpled thigh, oo-la-la!
But—the skirt falls—that's it. This is all you're getting. Even I have limits.

There's not much to say about these Twix bars except this:
*They taste like Twix bars.
*The caramel part is my favorite.
*I'm also really fond of the peanut butter-chocolate topping.
*They are addictive.
*If you have any problems with self-control, you probably shouldn't make them.
*If you don't have problems with self-control, you still probably shouldn't make them because once you do you will have problems with that self-control that you now no longer have.
*You should make them.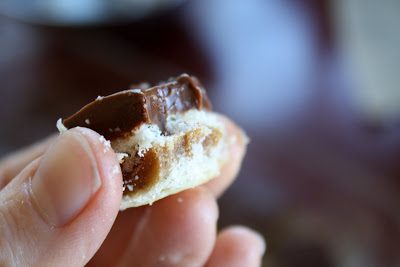 (Please note: my husband gave me the go-ahead to post about these.)

Homemade Twix Bars
Adapted from Hoosier Homemade
48 club crackers (about 1 1/3 sleeves)
2/3 cup peanut butter
1 cup semi-sweet chocolate chips
½ cup butter
3/4 cup brown sugar
1/3 cup white sugar
1/3 cup milk
1 cup graham cracker crumbs
Lay 24 crackers in the bottom of a 9 x 13 baking dish.
In a heavy-bottomed saucepan, combine the butter, sugars, milk, and graham cracker crumbs. Bring to a boil, reduce the heat a bit, and cook for about five minutes, stirring steadily. Pour the caramel over the crackers and immediately lay the remaining crackers on the hot caramel, pressing down a little so they stick together. Chill the pan in the fridge for 30 minutes.
Combine the chocolate chips and peanut butter in a glass bowl and microwave, stirring frequently, till the chips have melted. Spread the chocolate on the top and chill until it sets up.
Cut into bars and store in the refrigerator.
This same time, years previous: dulce de leche coffee, blueberry-cornmeal muffins