I lied to you yesterday. I said I had gone back through several months of archived pictures, and that wasn't true. It was more like only a couple; I unintentionally skipped a whole bunch of pics. This could be a long, long process. Brace yourselves.
And now, for part two out of seven-hundred-and-forty-three food-filled parts.
Like I said, brace yourselves.

Basil-Cheese Bread. It's like a stuffed pizza, with several kinds of cheese (including feta) and whole fresh basil leaves. The top crust is finger-dimpled and then artfully poked with tufts of fresh rosemary, drizzled with olive oil, and sprinkled with coarse salt. Yummy yum yum.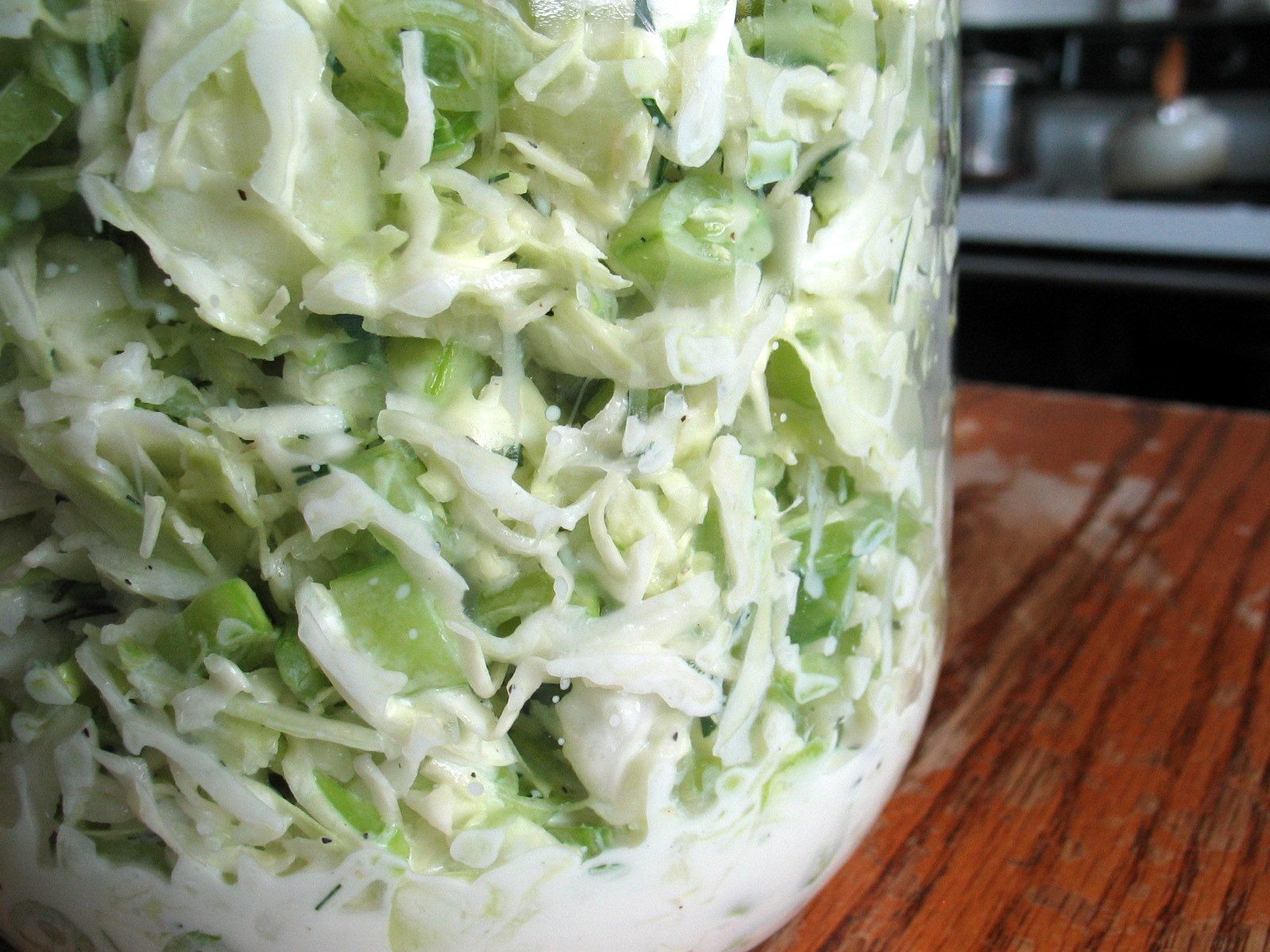 Snap Pea Cabbage Slaw. With fresh dill. Remember our unfortunate pea event? I was looking for some good recipes. This, unfortunately, was not one of them. It was too bland.

Yogurt Fruit Pops. I still haven't found a recipe I'm head-over-heels for, and I've tried quite a few. Maybe my expectations aren't quite reasonable?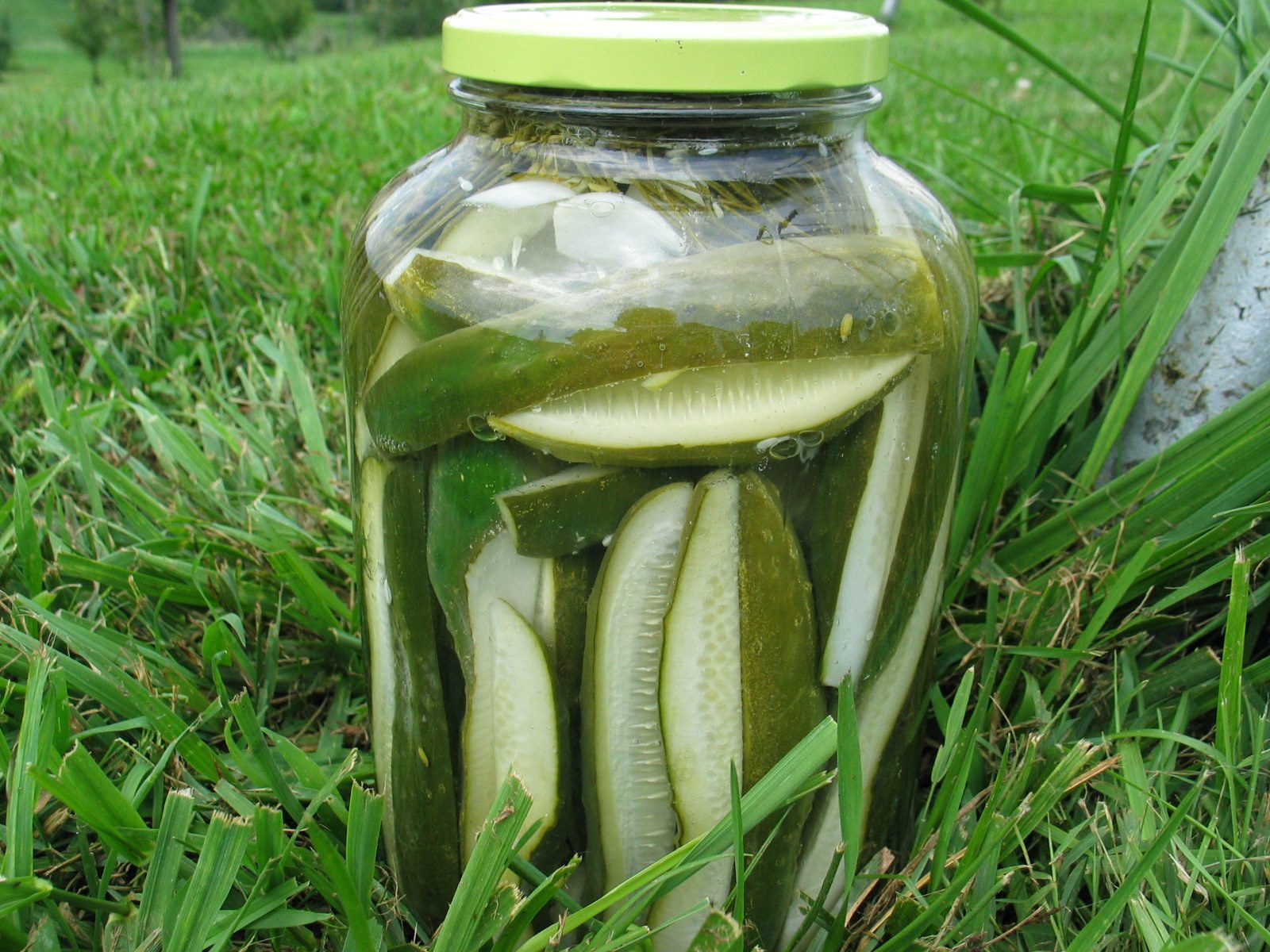 Sun Pickles. A simple dill pickle recipe that cures in the sun for three days. It's supposed to make a super-crisp pickle. My recipe, however, did not.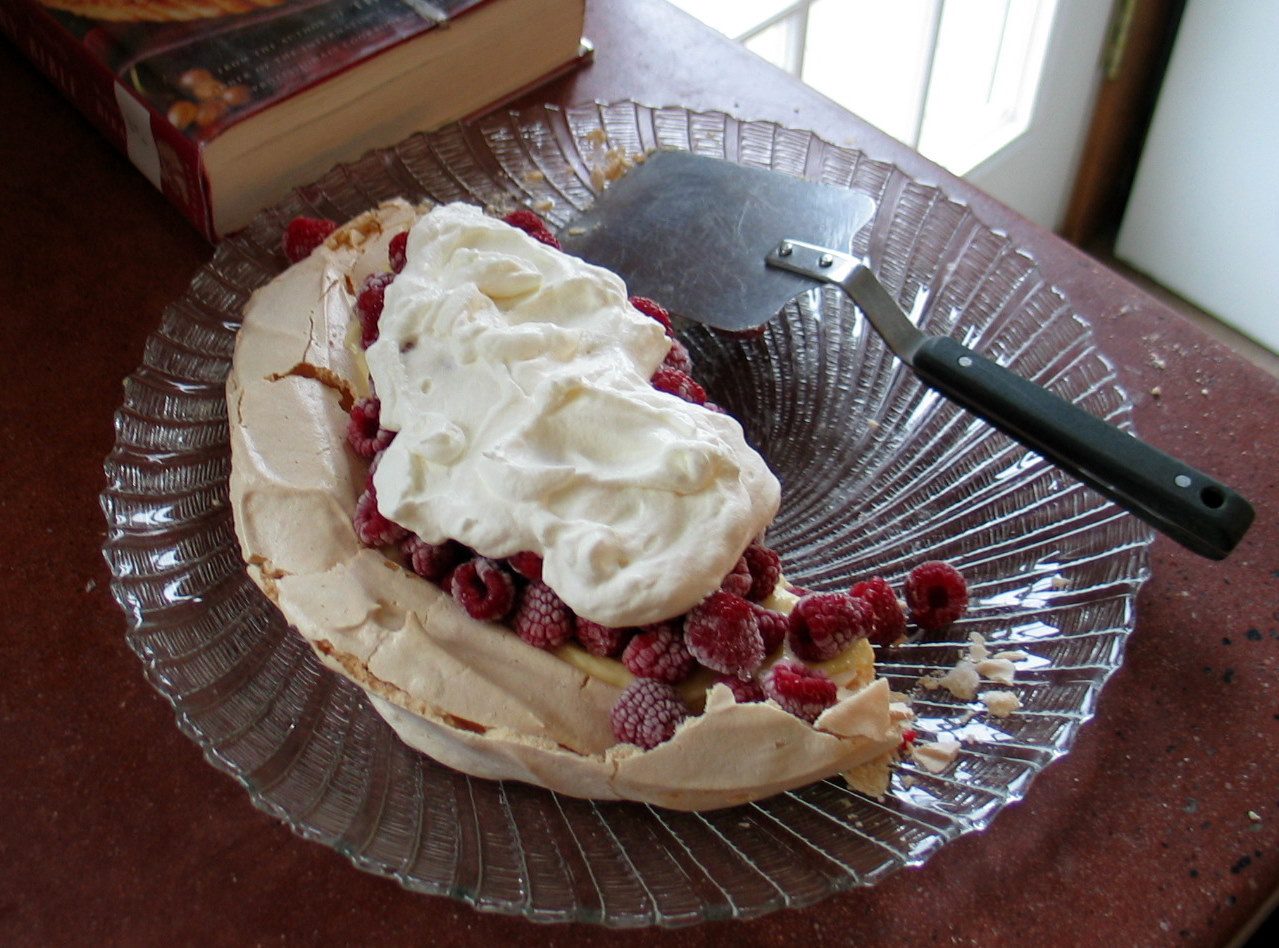 Red Raspberry Pavlova. Teeth jarringly sweet and quite delicious, but I found the huge size to be overwhelming. I later made a bunch of mini pavlovas and we all loved those. The crunchy-chewy pavlovas tasted a bit like toasted marshmallows.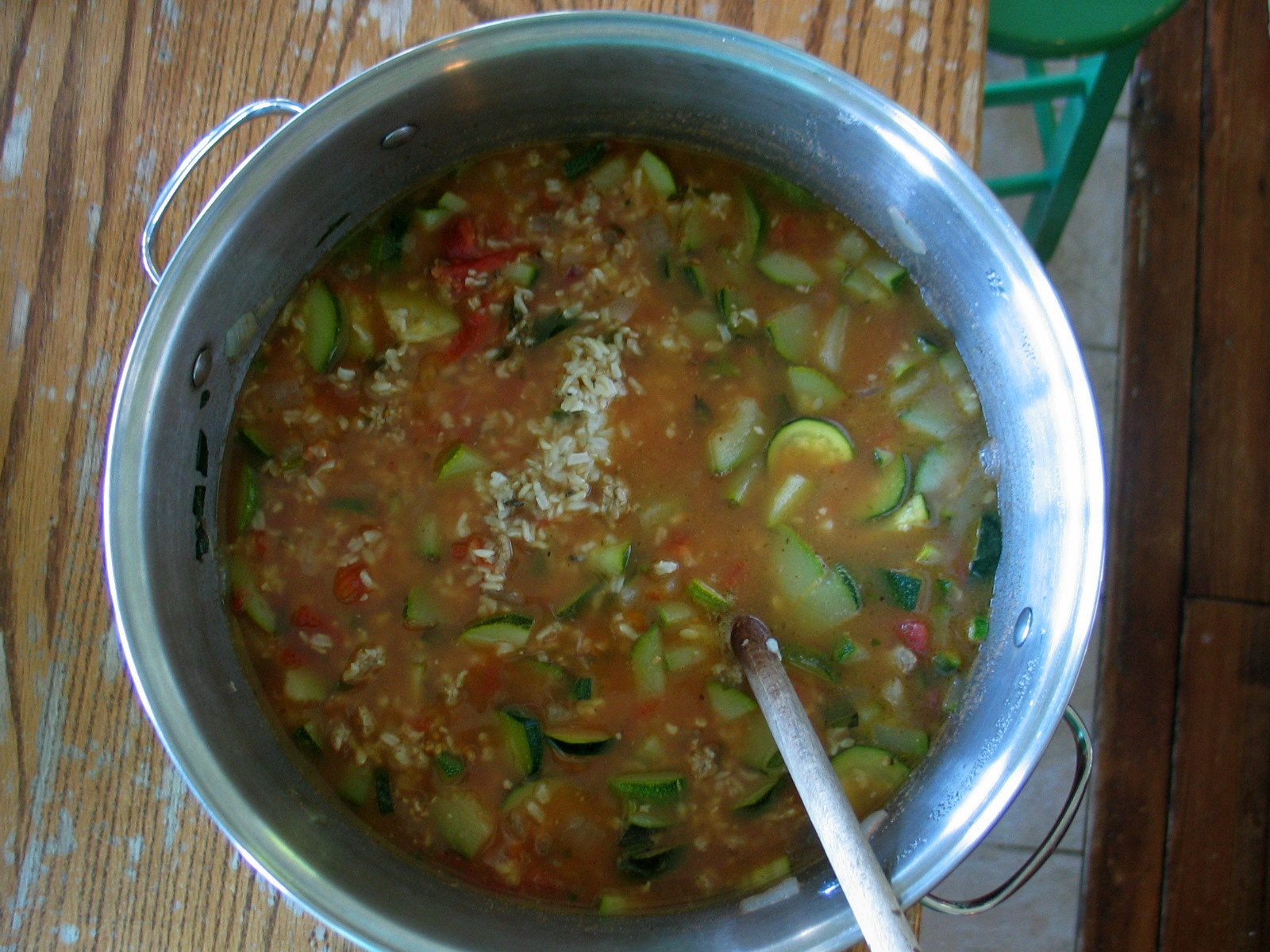 Italian Zucchini Soup with Brown Rice and Sausage. I made an obscenely huge batch during the height of zucchini season and then froze it. Come to think of it, that's what I'll make for supper tonight. I'm not going to be home (two evening meetings and a pizza supper at one of them) and I don't really feel like cooking, but I know I need to make something nutritious because my children just ate twelve hot dogs and three carrots for lunch and I'm feeling kind of guilty. Zucchini soup will fix everything.

Dark Chocolate-Red Raspberry Ice Cream. I wasn't crazy about it.

Swiss Chard Tart with Golden Raisins and Pine Nuts. I think there was some orange zest, too, and it got a light dusting of confectioner's sugar. It was good, but not good enough. It got a bit moldy before I shipped it out to the chickens. (You know, I'm surprised that I remember so many little details about this food. I could say so much more about each recipe, but I'm not. Aren't you glad?)

Strawberry, Rhubarb, and Sour Cherry Crisp. Sweet and tart and incredibly delicious, but the second time I tried it, it didn't turn out so hot, so I gave up. I may need to revisit this recipe this summer.

Red Raspberry Juice Preserves. Simmer red raspberries in some water, strain and discard berries, and then thicken and sweeten the reserved juice. I served it alongside this. And it's good added to smoothies.

Ginger-Coconut Soup. I still want to tell you about this sometime. It's just a fancied up chicken-broth, but it packs a punch with garlic, fresh ginger, and a splash of fish sauce. Serve it with toast.

Coconut Meringue Bars. Dry and tasteless. If you have extra egg whites, make the pavlova instead.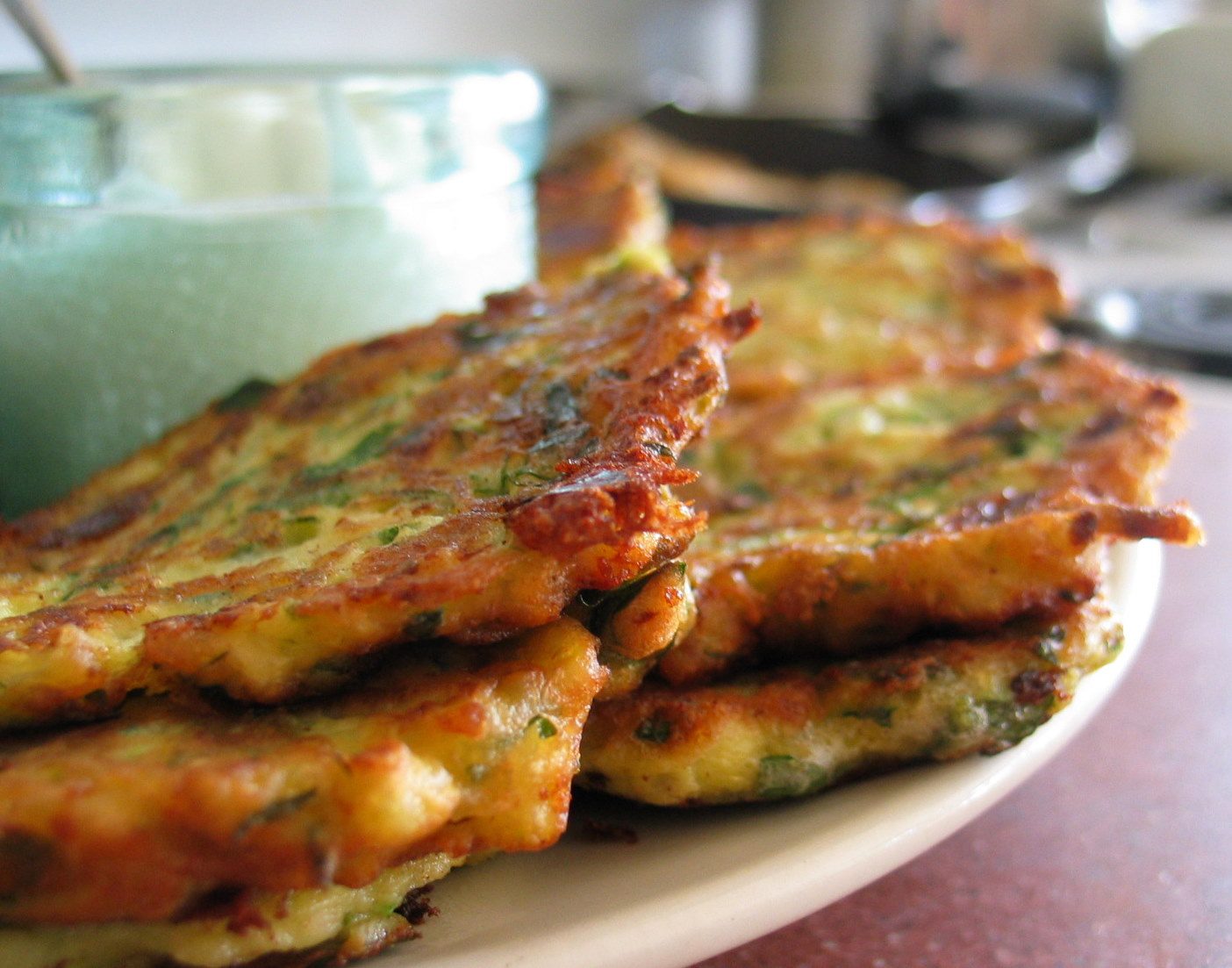 Zucchini Fritters. With fresh dill, parsley, and feta, and served with sour cream. Delicious.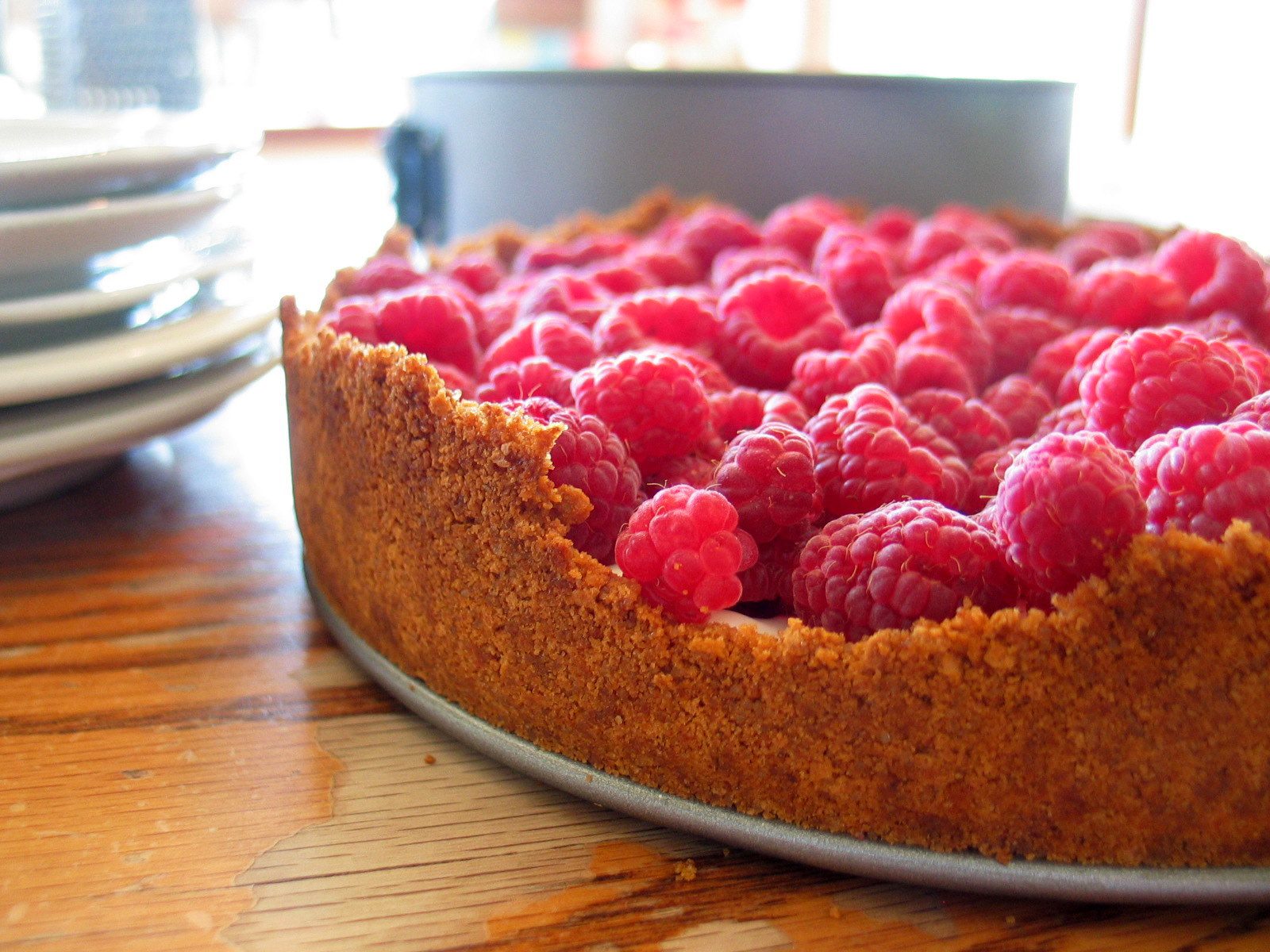 Red Raspberry Sour Cream Tart. Nope, too sweet and creamy (yes, this is still Jennifer Jo writing). I'm still looking…

Twice-Baked Whole Wheat Crackers. I made this recipe up myself (or rather, severely adapted it from another recipe), and I'm rather fond of it.
And that wraps it up for part two.
Toodle-y-doo!