Nearly every weekend we stuff our three-year-old into snuggly pajamas, sit him down on the sofa, push a plastic box of popcorn in his hands, and then flicker animated images in front of his innocent face.

He doesn't fight us on this. In fact, he begs to do it. He looks forward to these parent-approved sessions of terror and trauma.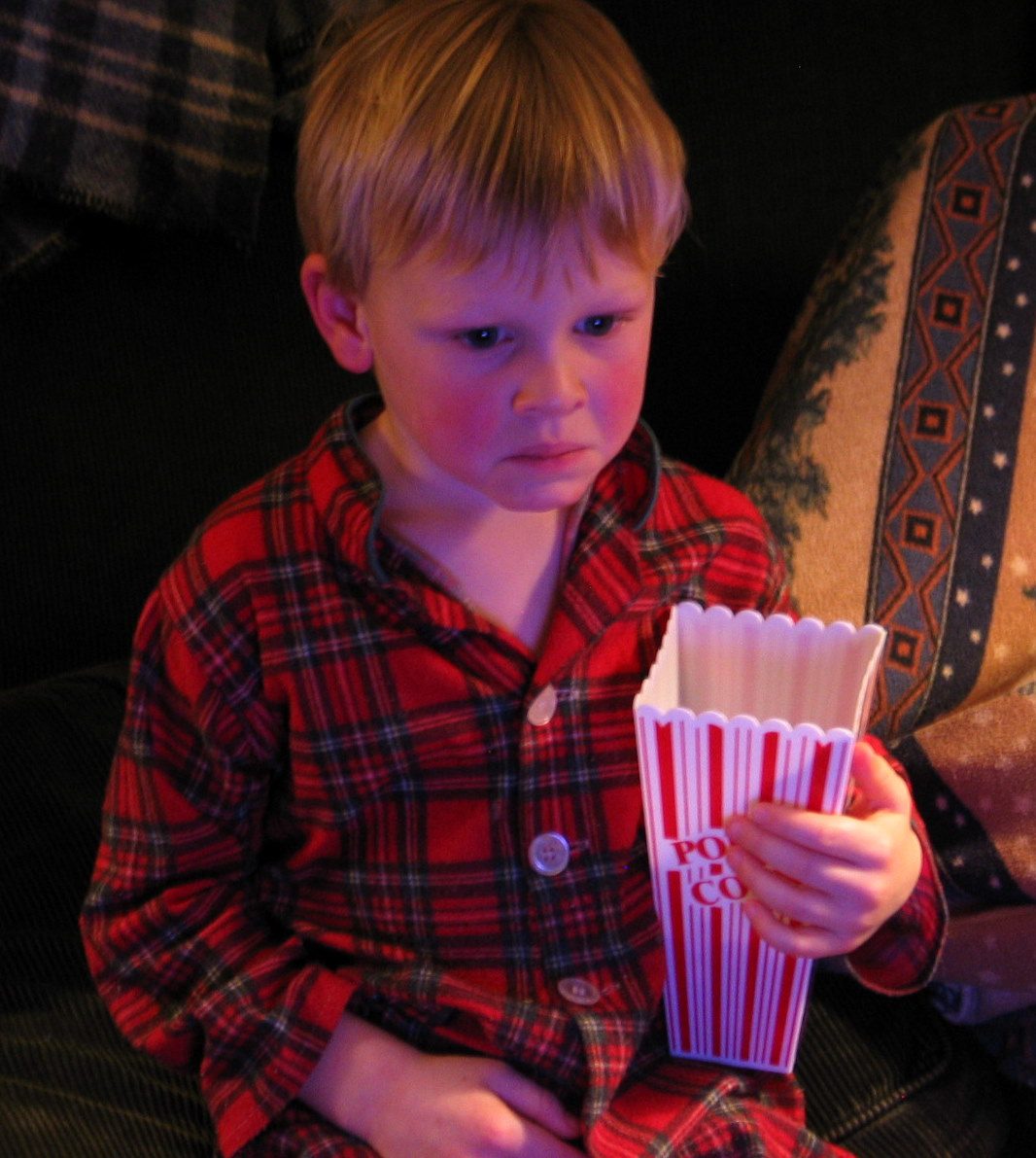 I say "terror and trauma" because almost as soon as the movie's plot is revealed, the lower lip starts to tremble and the tears start to eek out around the edges.

In case you didn't realize it, almost every movie (Up, Finding Nemo, The Incredibles, Hoodwinked!, Monsters, Inc.) is built around the theme of getting lost (big kids and adults see it as "going on an adventure") and then trying to find the way home.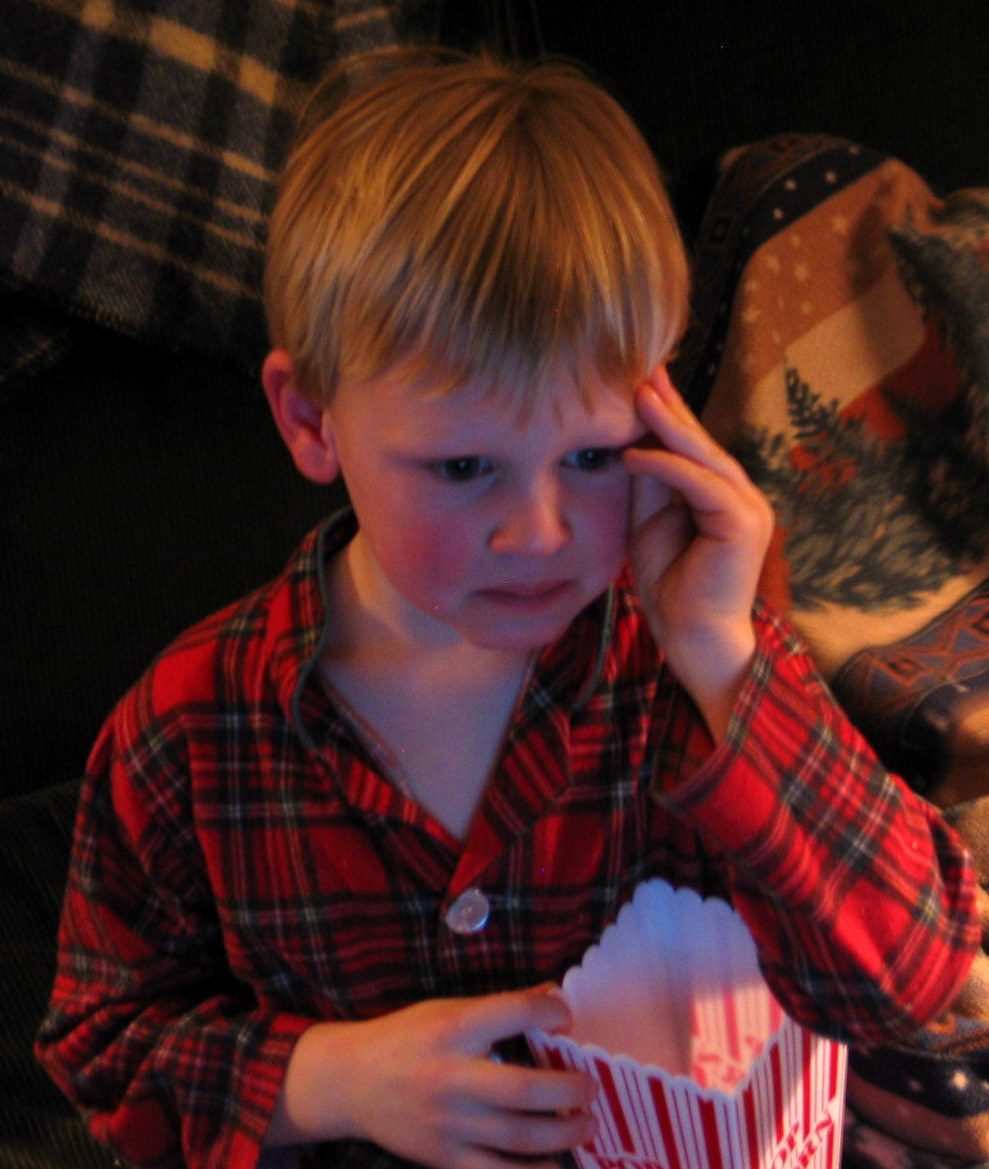 The Baby Nickel takes these "getting lost" adventures very seriously. He worries and cries up until the end when the joyful reunion (that we have foretold) occurs. He asks, over and over again in a voice wobbly with tears, "How will they get home? How can they do it?"

We hug him tight, explain how it will end, and ask him if he wants to come into another room with us, all to no avail.

He remains glued to the screen all the while he is coming unglued internally.

It's enough to break a mother's heart.

But not enough to cancel movie night.
About one year ago: Gripping the pages