Mr. Handsome turned 36 on Friday.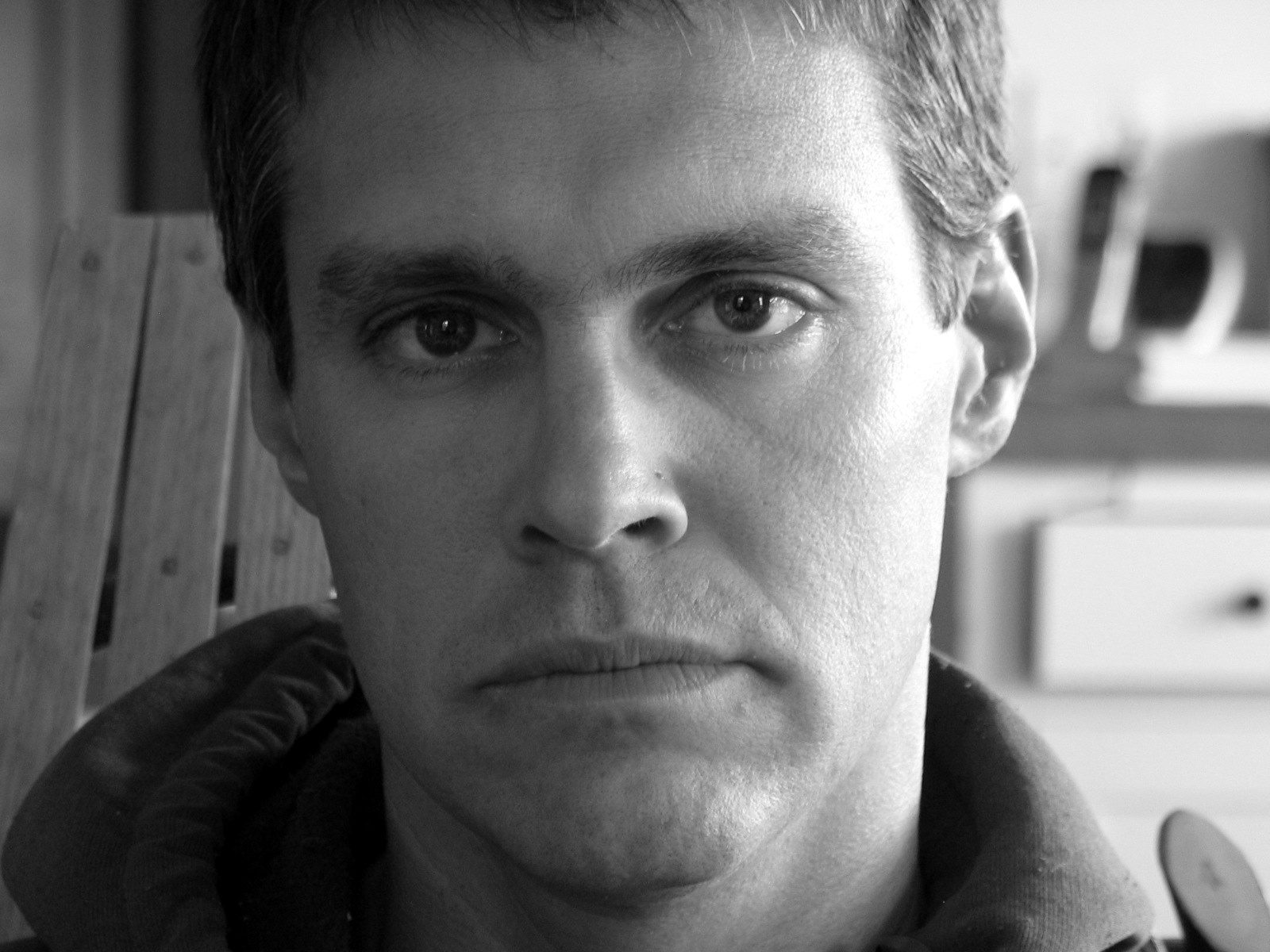 Doesn't he look thrilled about it?

Oh wait. He's falling asleep now. The excitement must be too much for him.

He hates having his picture taken. I begged him to hold still for these shots and so what did he do? He made a series of annoying faces! I had to threaten to clobber him. Then I called him some bad names. And then he closed his eyes and pretended to be asleep. The nerve of him! At least then he was still.
Look at those massive hands of his.

Worker hands, I call them. Rough, calloused, and capable, there's nothing soft about them. I've always claimed they were my favorite thing about him, appearance-wise.
Oh, looky. Now he's gone and put his hood up.

What does this—his dislike of being photographed—say about him? That he's shy? Embarrassed? Insecure? Evasive? Aloof? Impatient? Or maybe he's distrustful of cameras, believing that they somehow allow the photographer to see his inner soul. Which I can see just fine, no camera necessary. I thought he already knew that.
***
Despite his apparent imperturbable, cool, and diffident demeanor, Mr. Handsome is gifted in The Art of Agitated Running Commentary (TAARC). Here is just a small sampling of what that means. (The background is that the Baby Nickel flamboyantly and generously took a purple marker to our brown carpet.)
Mr. Handsome, upon discovering the latest artwork: "WHAT?! [Sharp intake of breath.] What happened to the rug? [Huffy-mad expulsion of air from lungs.] I have kids and they mess everything up! [Exasperated sigh, and calmer.] You know, I go into people's houses and they have clean painted walls and no holes in their furniture. [Defeated sigh of resignation.] Someday when we're eighty years old and smell like mothballs, we'll have that, honey."
Only forty-four more years to go. You're almost halfway there, sweetie pie.
About One Year Ago: Apple Pie.