Another night of not enough sleep, another cup of coffee, another Aleve, another gorgeous day. Here I am.
So how about a rundown of the week's events thus far? In pictures? I've already taken right around 385 photos, most of which turned out fuzzy, but I've just spent the last while working in Picasa, picking out the most decent ones to share.

Just a little background and some demographics before I dive in headfirst. Mr. Handsome is the fifth of nine children, seven boys and two girls. We are all (except Brother Tom and his family and another brother-in-law) congregating at the home place for Uncle Brian's wedding, and for The Grand Patriarch's retirement party/69th birthday. Siblings have traveled from as far as Nevada, California, Oregon, Mississippi, and Hong Kong for the occasion. There are twenty-three grandchildren (8 boys and 15 girls) between the ages of 4 months and 14 years—only two (Uncle Tom's two little boys) weren't able to make it.
Here's what we've been doing…
Mr. Handsome, Uncle Rob, and Yo-Yo
The Grand Patriarch
Climbing Trees
Charlie, Abby's legs, Miss Becca Boo
Building With Legos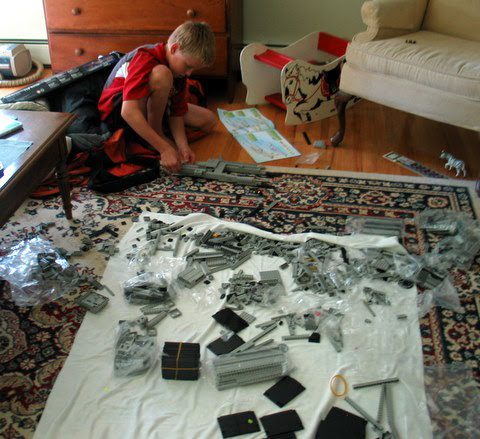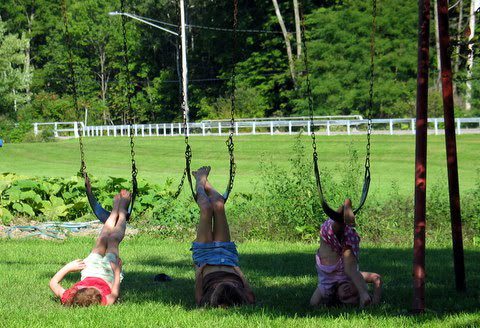 In an spasmodic moment, Mr. Handsome attempted to twirl a plastic tube Kung-fu style. He whacked himself in the elbow.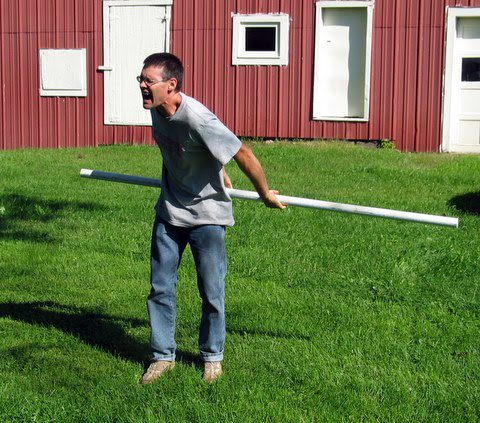 It was impressive, all right.
He turned tail and hid in the barn. When he emerged from hiding, he was considerably subdued.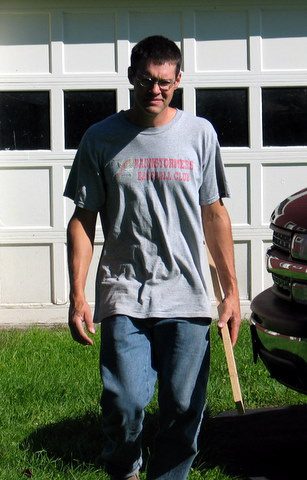 He did, however, strike a pose, sans twirling: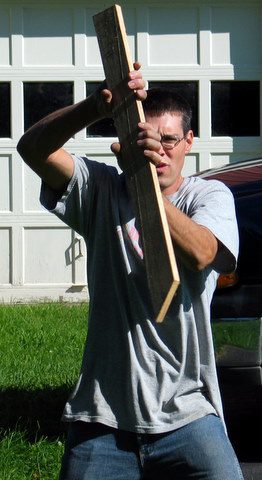 Learning To Ride A Bike
The Baby Nickel, at the ripe old age of three-and-a-half, has learned to ride a two-wheeler!
Look at him go!
Oops, not into the flowerbed, honey boy.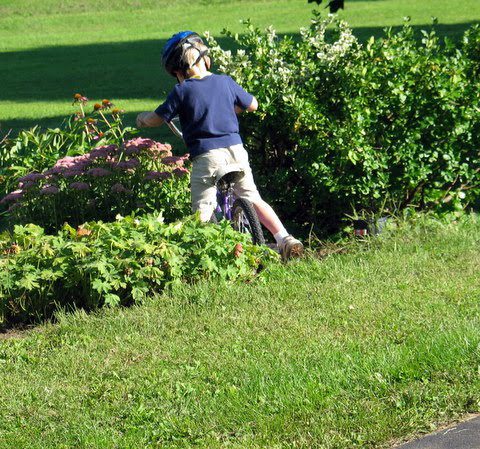 Building A Dam In The Creek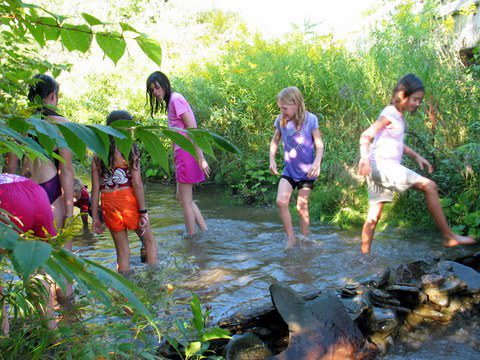 Swimming At Uncle Dan's House
…in 65 degree weather.
"You get in."

"No, you."

Camera Snapping Galore
Aunt Kate:

Aunt Kate and Aunt Sarah:

Aunt Sarah scaling great heights (not really) in search of the best angle:


And she finds them, too.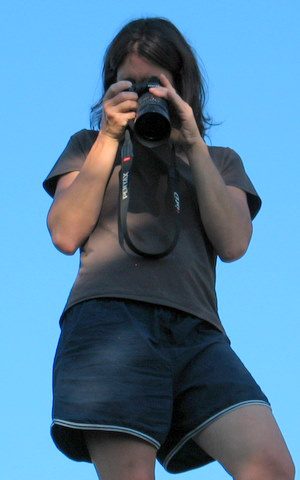 The Party
The Birthday/Retirement Party came complete with a grill fire…
cake (and crazy amounts of delicious food)…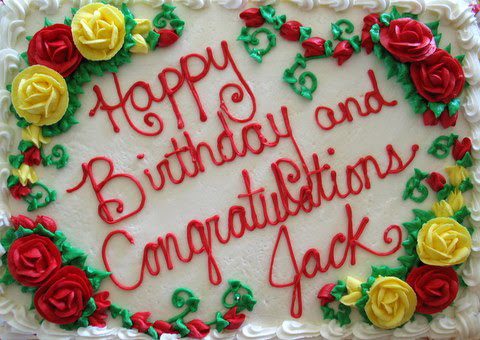 and a budding drama troupe.
There was something about galloping horses…
and pistol-toting fairy godmothers and finding a perfect fit for the golden spur.
The Birthday Boy
Happy Birthday, Grandpa Jack!

Other (picture-less but still note-worthy) things we've been doing: the sisters and sisters-in-law went out for dinner; the brothers played paintball (last night) and golf (today); clothes shopping. On the agenda for today: a park and the rehearsal dinner. Tomorrow, the wedding.
About One Year Ago: Say Cheese! (Why I don't like taking family pictures.)